Week In Review: Camping Out
In the latest Week In Review, new schemes on both sides of the ball, position battles and eye-opening performances have dominated the storylines during Bengals Training Camp 2019. Bengals.com Senior Writer Geoff Hobson gives an update on training camp answering questions from fans in the latest Hobson's Choice.
Game Preview Presented By Papa John's
The Bengals take the field for the first time under first-year head coach Zac Taylor on Saturday when they travel to Kansas City to take on the Chiefs at Arrowhead Stadium in the 2019 preseason opener. Taylor and his staff face a formidable challenge out of the gate in the defending AFC West Division champion and conference runner-up Chiefs, who boasted the league's top offense and NFL MVP (QB Patrick Mahomes) a year ago.
Early D-Line Play Showing Wynning Ways
Kerry Wynn has brought a slice of that old school ballast to the Bengals defensive line room that went missing when Michael Johnson didn't return. The defensive line has been a storyline in camp under the direction of new position coach Nick Eason with some stand-up play in pads.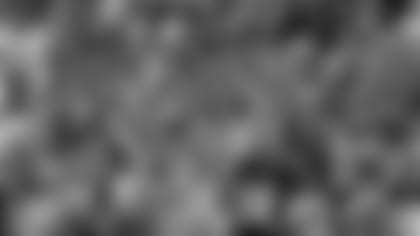 2019 Season Tickets
Bengals Season Tickets are officially on sale – don't miss a second of the action! Who Dey!
Malone's Changes Paying Off In A Big Way
The ingredients for a breakout season seem to be there for wide receiver Josh Malone. With both A.J. Green and John Ross sidelined with injuries at the start of camp, Malone, a third-year receiver from Tennessee, has made the most of his opportunity.
A&M's Williams In It For The Long Run
Zac Taylor's first training camp is not yet two weeks old and it's pretty clear he's into keeping his regulars fresh and that has become a breath of fresh air for the kids. No rookie is getting a bigger chance than running back Trayveon Williams and the sixth-rounder from Texas A&M is taking off with the opportunity to be the No. 3 back.
Bengals & NFL Foundation Donate $75,000 to Dayton Oregon District Tragedy Fund
The Bengals and NFL Foundation will donate $75,000 to the Dayton Oregon District Tragedy Fund, through The Dayton Foundation, to help people impacted by this weekend's shooting. The Dayton Foundation will work with local officials to distribute the funds to families directly affected by the shooting.