To submit a question for the next Hobson's Choice, click here. To learn more about "This Day in Bengals History" by Geoff Hobson, go to Bengals.com/Book or visit the Bengals Pro Shop.
Hey Geoff! Hope all is well with you down in Bengaldom! I have taken notice of Trayveon Williams! He seems to be an absolute steal for us in the draft! He is explosive and I seen him get a lot of reps at Family Dey! Do you see him as our 3rd RB. Danny McCullah, Huber Heights, OH
DANNY: All good from where Huber Heights' own Tyree Kinnel is grinding away. Thank you. I'm with you on Williams. He's listed at 5-8, 206 pounds, but he sure plays bigger, doesn't he? Any time you get the SEC's leading rusher, you know he can run it. But Bengals offensive line coach Jim Turner, who had him at Texas A&M last season, knew how nifty he was catching the ball, too, and that went into his recommendation. Hell of a pick in the sixth round.
Same with Oklahoma's Rodney Anderson. Same round. Same position. Anderson is coming back from an ACL and has yet to practice. Keep an eye on that. He's a fine talent as well. If they let him practice in camp, they won't be able to put him on the physically unable to perform list (PUP) to start the season. Early on, that's what I thought they'd do because you could keep just three backs in Joe Mixon, Giovani Bernard and Williams while letting Anderson take another six more weeks.
But if they think Anderson is ready to practice, then they must see him ready to make the club and go with four backs because I don't see them cutting him. I would say to start the season Williams is the No. 3 back because he's been repping all spring and summer and is going to be playing in the games right away. But Anderson is a heck of an athlete and let's see what happens when he's healthy. No matter what, they got two terrific rookie backs later than they should have on Draft Saturday.
Geoff. Under Marvin Lewis his teams got big time timely plays vs the rest of the North in games that often determined the North winner. Guys like Perry, Nelson, Henry, Caldwell really stepped up. Who's our next big time North "killers" Wayne Milliken, Streetsboro, OH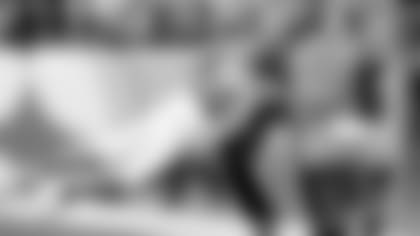 WAYNE: You've got guys in key spots that have already wreaked havoc in the AFC North. They've already done it. On defense, cornerback William Jackson III gave Antonio Brown everything the Steelers could handle and safety Shawn Williams delivered the big play in the last win over the Steelers in 2015 when he made an astounding diving pick on the sidelines in the fourth quarter at Heinz Field.
And we know what Green has done to Baltimore in 11 games. Try nine TDs while averaging nearly 17 yards per catch with nearly five catches for 81 yards per game against the Ravens. And in his two seasons running back Joe Mixon has had more than his share of moments in the AFC North. Two of his five 100-yard games have been in the division and he shredded the Steelers in last season's finale on 8.1 yards per run that included his career long 51. You wonder what would have happened if he had more than those 13 carries.
And I kind of like the mojo Pittsburgh wide receiver Tyler Boyd has against his hometown Steelers. In his rookie year he had his two biggest games on the road against the Steelers and the Patriots and last year scored two TDs and had seven catches in the game the Steelers beat them with ten seconds left.
So they've got some guys that have stepped up in the North. The Bengals play the Ravens Oct. 13 and Nov. 10 and Green should be back before then.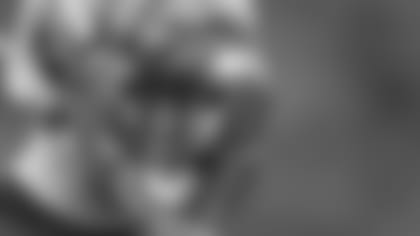 The DE's look mighty thin. Carlos, Sam and Carl are excellent. After them who will step up and apply the pressure. What's your take on CB Webb? Will he upgrade our play in the slot? Any other CB's grabbing your attention? Jim Spann, Nashville, IN
JIM: I wouldn't call defensive end, "mighty thin." I think it's a strength. You'd like to have four and they've got three pretty good ones. Third-year third-rounder Jordan Willis had a pretty active day Saturday and Kerry Wynn, the long (6-5) six-year vet from the Giants looks like he can give them some quality spots and both end and tackle. So they look to be in good shape so far on the edge.
Love B.W. Webb, another six-year vet from the Giants. He had the best year of his career last season when he played for Bengals defensive coordinator Lou Anarumo in New York and it looks like he's keeping it going in this camp. And if he plays like that, it will be an upgrade. Webb is profootballfocus.com's 19th best slot corner from 2018, but of the guys that finished in front of him only Denver Pro Bowler Chris Harris had more snaps in coverage in the slot than Webb.
Other corners: Davontae Harris has got his hands on the ball a few times and slot man Tony McRae has had a good camp. Seventh-rounder Jordan Brown (6-0, 201) has great size, but he's taking time to adjust. Still, a guy to watch in the pre-season games.
Just a quick question. If the Bengals are wanting the best offensive line would they consider having Hopkins at center and moving Price to left guard? Jason Snyder, Marietta, OH
JASON: I don't think they think that's their best five or they would have tried it already. They see Price as being their center, although they indicated he could take come guard snaps. Let's see what happens, but it strikes me they believe a solid left guard is going to emerge next to Price from the rotation and it could be Hopkins. But as the left guard.
Any truth to these so-called trade rumors surrounding Gio Bernard? I know his agents were in town the other day which is what kinda got it started amongst fans. With this latest injury to AJ whats this do for contract negotiations? Josh Mason, Cincinnati, OH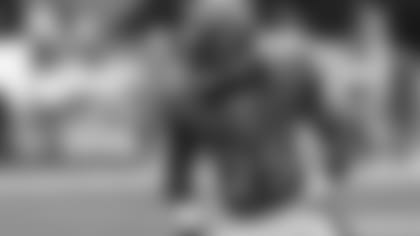 JOSH: That would be a stunner to me. You don't need agents around to make a trade. A phone call to the player would suffice. And it would be completely opposite of the vibe I'm getting regarding Bernard. He's having a great camp and if that's not enough, in the wake of A.J. Green's injury, they love his ability to play in the slot and the different ways they can use him as a receiver.
I don't think Green's injury impacts the Bengals view. They still want to extend him and I would imagine they'd still love to do it before the season. How his side views it, I don't know. But Green has repeatedly said he wants to be here and I don't see the ankle getting in the way of that.
Hello from Atlanta! Long time Bengals fan trapped behind the lines in SEC country... What do you guys see for the prospects of the team this year? Hearing negative commentary and wondered what you all think. Bill Rau, Ballground, GA
BILL: It depends who you ask. If you ask the players, they like how new head coach Zac Taylor has put together this offense and training camp, and Anarumo has also received several votes of confidence from the defensive players. And there's no question this defense is playing much more confidently and decisively than it was at the end of last year. I think the Bengals are looking at it like this: there's no team looking like it's going to dominate the AFC North, so why not them?
There's also no question the Green injury gave everyone a shot to the solar plexus. But I think Taylor has done a good job keeping everyone into it. I'd say the guys in the room, and that's all that counts, think they can put more points on the board than they have in the past and that the defense thinks it will be back to competent and opportunistic. Of course, they'd feel better with Green in there, but they know he'll be back before the North is decided.
I am from Cincy and been a fan when they were at Nippert Stadium. I would like to know if the systems on offense and defense conducive to the talent that the Bengals have especially in the offensive line and back end of defense? Donald Smith, Albuquerque, NM
DONALD: That is in the Way Back Machine and we thank you. To me, that's the exact reason why they brought in Zac Taylor and a new staff. To put them in something they can execute and understand and plays to their strength. I got the sense that the Bengals felt like they had good enough talent to win, but for the last three years their skill level wasn't being brought out on either side of the ball with the schemes that were being used.
Good day from Southern California! Long time fan of your work and of the Bengals, second time writing in... injuries continue to decimate the promise of our team! AJ going down really puts us in a tough spot. Which WR is going to step up? Tom Crouse, Temecula, CA
TOM: Thank you very much for reading us in the land of Theodore Samuel Williams and I hope you write in often. I'm going to say two guys that aren't receivers but who are key figures in the games without Green.
Tight end Tyler Eifert and running back Giovani Bernard were going to be used liberally in this offense even before Green got hurt and, remember, these guys have been around. Eifert has been to a Pro Bowl when healthy (the big If) and Bernard is 33 catches from having the most ever by a Bengals running back. He'll get that this year in this offense.
As for the break-out receivers, the most promising candidates are John Ross and Josh Malone, third-year guys hoping to replicate what Tyler Boyd did and come into their own in that third season. And Malone is having his best camp. They don't have to do what Boyd did and erupt for a 1,000-yard season. But they have to be consistent when called upon in a diverse offense that is going to spread the ball.
And keep an eye on the 6-5 sophomore Auden Tate and the 6-3 rookie Damion Willis. They both have a physical presence. Cody Core makes it for special teams. I have been guessing they keep seven receivers heading into Opening Day because they have to carry Green. But maybe not. If Anderson is healthy, they'll keep four backs and they may end up keeping three QBs. So I don't see how they can go heavy at receiver. They'll be dressing five, anyway, for games.
With AJ on the mend and Ross dinged up, are the Bengals satisfied with the young guys on the roster, or are they considering bringing in a vet after cutdowns? I really like Malone, Core, Tate, etc. but I think a vet could help Boyd.
I will be the first to admit that I was not a fan of the Sample pick in the second round. But I am hoping he proves me wrong! Early reports seem positive on the kid. How has he looked in camp? I hope to eat some crow!
With Lawson and Brown coming off injury, and Pratt looking good in camp, do you think the linebacker group could have any surprise cuts? What is your prediction for the group this season as far as production and who makes the team? Thanks! Josh W., South Charleston, OH
JOSH: Clearly it depends what happens in the preseason. If the kid receivers look good and produce, they'll keep them. If not, they'll go get a guy. Let them play and make the call.
Drew Sample, the second-rounder from Washington, may be supplying you with a place setting. He's working on his catching consistency, but he's been very aggressive blocking in the running game and he's jacked up a few guys along the way in this camp. That's why they got him. Try some salt. 
Lawson is a rush end, not a linebacker. The backers are going to be better than last season simply because they're going to know what they heck they're doing. That's obvious in camp. But how good? Not so obvious.
We've never seen Preston Brown healthy and when Nick Vigil is healthy, he's good. It will be interesting to see if Jordan Evans' holds on the starting WILL job. Third-rounder Germaine Pratt may have something to say about that. It looks to me it's a position that is going to get a huge influx of youth. Draft picks Pratt and Deshaun Davis are going to get a bunch of snaps. So is 2018 third-rounder Malik Jefferson and if he's still not ready, they've got some undrafted free agents with prolific college careers that might make a run.
That's definitely a position that plays out in the pre-season games and not until then.
I notice the clock at practice. Are the Bengals's offense, taking a book out of Chip Kelly with fast pace plays? Sharon Hodge, Springboro, OH
SHARON: No, Taylor's not turning the Bengals into New Hampshire West. Or Oregon East. The clock keeps track of the time left in each period of practice. The clock isn't out there for trying to reel off as many plays as possible. It's really for the opposite reason, so they can make each period as efficient and precise as possible. A coach can look at it during the period and know what's left to accomplish in the time allotted.
It's also used as a 40-second play clock that simulates the one used during a game.