Free agency is in full swing as the new league year began this past Wednesday. The Bengals have been active this first week of free agency, resulting in a couple of new names on this week's mock draft roundup 2.0 as Cincinnati holds the 31st overall selection in the first round of the 2022 NFL Draft slated to begin Thursday, April 28th.
Bernhard Raimann – OT, Central Michigan 
By signing interior offensive linemen Alex Cappa and Ted Karras early in the tampering period, Cincinnati freed themselves to look for more BPA at the back end of Round 1. To me, that could also mean defense, but with a couple of what I believe to be their top defensive targets at linebacker and corner off the board, they might still look to the offensive line once again.
Chances are you read Raimann was a bit disappointing athletically at the scouting combine. One would have assumed he would run a sub-5.0 40-yard dash, given his history as a tight end. But a 5.05 official time is right near that mark, and what was more important was his 1.73 10-yard split, which showed his explosiveness out of his stance. Raimann also impressed with his strength on the bench press with 30 reps.
For the Bengals, it comes down to the best lineman available, and Raimann has everything any team needs for a plug-and-play offensive tackle. He was exceptional at the Senior Bowl and ran a 5.05-second 40-yard dash at the combine with 30 bench-press reps. But more importantly, he was proficient throughout his college career. Despite growing up in Austria and moving to offensive tackle only midway through his college career, Raimann has enough skill to play right away and perhaps become a long-term answer at left tackle.
Analysis: Everyone who watched the Super Bowl — especially the second half — saw exactly where the Bengals were deficient in their championship quest. Seven sacks did plenty of damage, and the Bengals were manhandled in the interior. That was addressed in free agency. But another quality offensive lineman like Raimann could help bolster that unit and protect Joe Burrow for next decade.
The Bengals figure to be aggressive in free agency as they pursue help at cornerback and along the right side of the offensive line. There's a ton of competition for blockers, though, so the Bengals should rely on the draft for at least one starting lineman. They'd be thrilled to have Bernhard Raimann fall to them.
Raimann is a massive body with great length but he's far from a statue thanks to surprising flexibility. He's an older prospect who turns 25 this fall but that's a positive for a team wanting to compete. He'll help keep Joe Burrow upright for the entire 2022 season.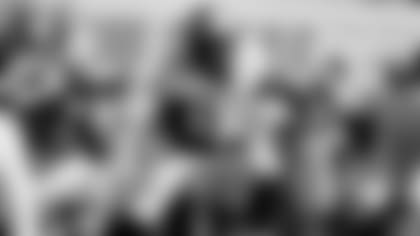 Zion Johnson – OT, Boston College
Zion Johnson is at or near the top of that group. With substantial experience at guard and tackle, the Eagles' standout has the versatility to back up all five offensive line positions in the NFL. Johnson primarily wins with an easy anchor to withstand contact to his frame; he also has a strong trail arm to slow opponents down. 
The Cincinnati Bengals saw star quarterback Joe Burrow get sacked way too many times on their way to the Super Bowl, so beefing up the offensive line is priority No. 1 this offseason. They have already added some solid talent via free agency, and here, they bring in one of the best interior offensive linemen in this draft class.
That talent is Zion Johnson, someone who is going to come in and dominate at the next level thanks to his size, strength, and athleticism. Keeping Burrow upright is the No. 1 thing this team can do going forward, and both he and Joe Mixon will benefit from the team adding Johnson here.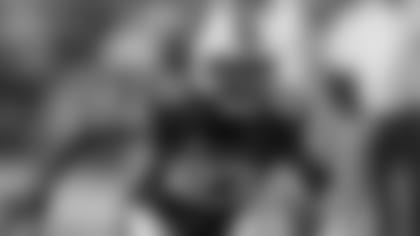 Roger McCreary – CB, Auburn
After watching Joe Burrow get his backside sent to the turf for the past two seasons, the Cincinnati Bengals added Alex Cappa and Ted Karras early in free agency. While they still need to secure a right tackle, there are Day 2 draft options like Abraham Lucas or Darian Kinnard to prevent them from reaching here. Therefore, attention turns to upgrading the cornerback position. Roger McCreary has showcased excellent ball skills and fluidity as an impactful cornerback at the highest level of college football.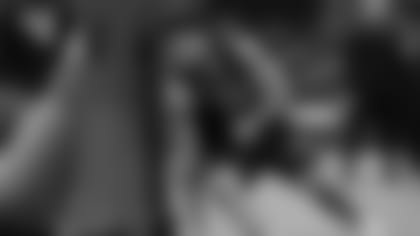 Jones has been a big pre-draft riser after the Senior Bowl and combine. Even though the Bengals re-signed B.J. Hill and still have D.J. Reader, they employed a healthy defensive tackle rotation last year that saw Larry Ogunjobi also play 752 snaps. Jones can seamlessly replace those snaps while keeping the Bengals defensive front stout.