The Bengals had their last full-scale practice Saturday before Monday night's game against the Packers with only two starters not working in linebacker Brian Simmons (undetermined) and cornerback Deltha O'Neal (knee). Both look to be questionable.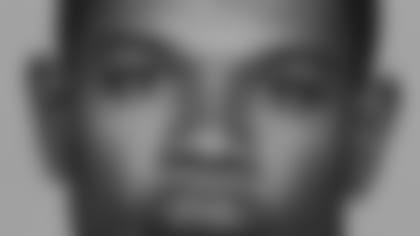 STRANGE ENDING:
Bengals wide receiver Antonio Chatman was on the other side the last time the Packers were here at Paul Brown Stadium and witnessed one of the strangest endings in Bengals history in the 21-14 win over Green Bay back on Oct. 30.
And, yes, Chatman is convinced the Packers would have won if a fan didn't run on the field and grab the ball from Packers quarterback Brett Favre with 23 seconds left and the Packers on the Bengals 28 with Favre cruising in his legendary frantic finish mode.
Not only that, Chatman says he would have scored the tying touchdown on the play the fan broke up.
It wouldn't have been the first time Favre went to Chatman that day. The eight catches and 97 yards are his career bests.
"I knew it was going to be a score. (The safety) was cheating down the whole game and I was running a post," Chatman said before Saturday's practice. "Brett had it in the two-minute drill and we had them on the ropes. They were confused. It's hard to get a defensive call when they're on their heels."
The rest, of course, is history and a legal bill. After the play was blown dead and then reset, defensive end Duane Clemons rung up his last Bengals sack on the next snap to put the Packers out of misery on the way to a 4-12 season.
"They got a chance to regroup and get a breather and got the sack," Chatman said. "Brett was mad and we were mad he had the ball taken out of his hand, but we had to keep playing. We talked about it later. Brett would talk about it and we would just kind of laugh. It kind of epitomized our season."
INJURY NEWS: Offensive lineman Scott Kooistra (toe), rookie defensive end Frostee Rucker and linebacker Hannibal Navies, both with shoulder injuries, didn't work Saturday and are said to be questionable.
NO INTEREST: All indications are the Bengals have no interest in pursuing former Cowboys quarterback Drew Henson.
ESPN IN THE HOUSE: Part of the ESPN crew working Monday night's game checked out practice Saturday. Mike Tirico, Joe Theismann and Suzy Kolber, working their third game in eight days, looked to be holding up after their charter landed in Cincinnati at 2 a.m.