William Jackson: Pro Bowl chatter.
Marvin Lewis, coach of Greg Lloyd and Ray Lewis and Vontaze Burfict, is supposed to be the NFL's linebacker whisperer. But his 16-season run in Cincinnati has been the Age of the Corner in a Bengaldom where good cornerbacks were usually few and far between in a kingdom known for offense.
(Remember the 1990 trades 11 days apart for Rod Jones and Carl Carter two weeks before the season when Eric Thomas was hurt and Lewis Billups held out?)
In the 35 seasons before Lewis arrived, the Bengals had three Pro Bowl cornerbacks. He's had three and counting Johnathan Joseph's two with the Texans, make it four. A total of 11 cornerbacks have at least a dozen interceptions for the Bengals and five of them have played for Lewis. Leon Hall (26), Tory James (21), Deltha O'Neal (16), Joseph (14), Adam Jones (12).
Which brings us to William Jackson III. Or "Willow," to his coaches and teammates. Or, as profootballfocus.com refers to him, "No. 42," his ranking on the web site's survey of NFL players for the upcoming season. He certainly is a favorite to be Lewis' fourth Pro Bowl corner, fifth if you count Joseph.
But, Lewis sees him as a lot more than that. He'll almost tell you Jackson has the ability to be the best corner he's had here. But then he intercepts himself.
"We've had some good players here," Lewis said. "He'll be there with Leon and Johnathan, guys that have been here before him and guys we already have. I'm not going to make comparisons. He's the one that has to play down after down after down."
He won't compare, but he'll go one better as he catalogues his corners.
"We've been fortunate. There was Tory James early on. Deltha," Lewis said. "(Jackson is) kind of a combination of those good players that have come through here before him and you have to feel good about that."
 The Bengals end their month of spring practices with Thursday's final day of minicamp and, as always, there's not much definitively that can be said after 11 practices without pads.
Main topics have been tight end Tyler Eifert's cranky back, the speed of offensive coordinator Bill Lazor's new playbook, the new culture on the offensive line, the rejuvenated John Ross, and how Carlos Dunlap's off-season itinerary bounded off the Travel Channel instead of NFL Network.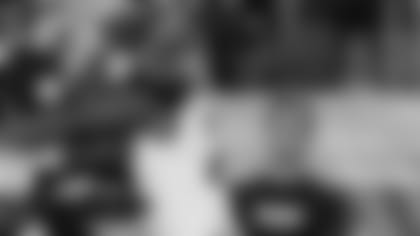 Jackson during his break-out game last October in Pittsburgh
That's all that can really be said. The rules limit how good a guy like Jackson can look. No press coverage, which is how Jackson makes his living. It's like taking Twitter from Trump.
So much of the game at this point of the year is reduced to just pure chatter as the equipment elite guard of Adam Knollman, Sam Staley and Tyler Runk wait to haul out the pads in 42 days. Even then it will be another 48 hours before the hitting begins.
But until then you can get some Pro Bowl talking about Jackson. In fact, fellow corner Darqueze Dennard says he wouldn't be surprised if Jackson gets the call this year in his second full season. When their teammates on both sides of the ball begin to use those reverential tones at the mention of your name (A.J. Green, Geno Atkins, Vontaze Burfict), get ready for the Pro Bowl.
"I could definitely see that. He's that that type of talent," said Dennard, his fellow first-rounder. "If he puts it together, he'll definitely have a shot.  
"A lot of players in this league can't do the things he does. That speed and the way he moves and plays the ball. The ceiling for him is as high as he wants. He's probably one of the most talented guys I've seen anywhere … He's a special talent."
"A special talent," echoes quarterback Andy Dalton, who has thrown against them all in seven seasons.  "He's playing with a lot of confidence this year. He's really fast. Look at the numbers. He was at the top of the league last year and you can see it out there in practice.  He's a smart guy. He's got all the talent you want. And he can run. He's up there (among NFL corners). He can really get the ball out of your hands. He had a ton of PBUs. And he's not a small guy."
Meanwhile, Jackson is lurking in, well, the Willows.
At 6-0, 190 pounds, he is truly willowy, just like Lewis' first Pro Bowl corner, Tory James. Long. Lean. He's also got shockingly quick closing speed, like another sprinter the Bengals took with the 24th pick 10 years before Jackson in Joseph.
It seems like Jackson doesn't mind going under the radar, like Hall, who should have gone to at least two Pro Bowls ('09 and '12), but he's also got O'Neal's quiet confidence that knows he won't be faceless for long. Not to mention O'Neal's ability to get his hands on the ball. (He still has the Bengals' season record 13 years after his ten picks.)
Remember what The Whisperer said? A combination of the best.
Jackson is a bit complex. He's a thoroughbred who owns Standardbreds. He likes "to just ride." He keeps two horses in his hometown of Houston. Jada and Shawn. "I've got two girls," he said. He had no desire to watch Justify win the Triple Crown last weekend. "I don't like the track. I just like to ride."
Early in the spring, Jackson convinced a reporter not to talk to him about a story. Then other reporters began to mine some pretty good quotes out of him. When the reporter came back this week, Jackson admitted he felt like this is his second year in the league instead of his third after missing his entire rookie year with a torn-up shoulder.
 "I think a lot of people forget I was even over here," Jackson said. "A lot of people forgot about me. They'll notice me this year."
They already have and he can thank Pro Football Focus for that. If nobody noticed his supersonic play against future Hall-of-Fame Steelers wide receiver Antonio Brown in two games last season, where PFF had Jackson  breaking up four of seven targets without allowing Brown a reception, then the web site's  oft re-tweeted gem of the offseason did after it ranked him its No. 1 cover corner:
"(Jackson) allowed a passer rating of just 36.1 when targeted; lower than if the quarterback had just thrown the ball away every snap instead. He allowed just over a third of passes thrown his way to be caught (34.9 percent)."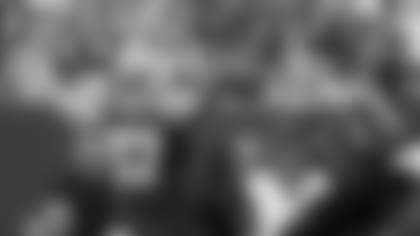 Jackson's only NFL pick is the 75-yard TD bolt in Green Bay.
His two most immediate coaches, position coach Daronte Jones and defensive coordinator Teryl Austin, are in their first year with the Bengals and they cautiously speak of Jackson's talents. Austin wants to see more interceptions, more than just the one he had last season, even though it should have been a game-changing pick-six in Green Bay. Jones is emphasizing consistency while Jackson is taking to his teachings.
"He's a very smart individual. He makes the game easier," Jackson said of Jones. "lt's small things I didn't know. Just being on top of routes; underneath routes. Knowing when to get underneath the ball, jump and get a pick. Being in the right position."
Remember, he is a thoroughbred. His competitive juices kicked up out of the gate last season when he had trouble hiding that he was truly miffed when the coaches went with veterans in the starting lineup.
"I'm a competitor like everybody else around here,"
 Jackson said. "They knew what I was capable of. I knew what I was capable of. But they had their guys, so I just had to play my role."
It's noted that one of those guys, Adam Jones (who, by the way, is one of those guys with 12 picks) isn't here. Unsigned. But Jackson misses him.
"He was a good-hearted dude and he taught me a lot," Jackson said. "I'm surprised he's not here."
But nobody is surprised Jackson is getting all the premium snaps he can get this year. "It's a blessing to be a starter," he'll say publicly. But privately he won't mind telling folks he'll make it hard for guys to make a catch on him.
Remember, there's a bit of a dichotomy there. He doesn't want to re-wind games like the ones against Brown or plays like the one against Packers quarterback Aaron Rodgers, who just so happens to be another future Hall-of –Famer. He says he thought he belonged before even those snaps.
"I'm trying to think about making more of those plays," Jackson said. "I'm hoping to get some good matchups this season."
Just two he's looking forward to are Atlanta's Julio Jones and New Orleans' Michael Thomas.
"Going against Julio would be a real fun task. He's a great player. Just a bigger body," Jackson said. "Michael Thomas is one of my guys. I worked out with him getting ready for the combine and we've kept up a relationship. That will be fun. May the best man win."
To hear the pad-less chatter,  Jackson is already one of the best men.