Carl Lawson: challenges Carlos Dunlap with 120 career sacks.
Carl Lawson is one of the many guys happy to see voluble and valued veteran left end Carlo Dunlap surface for this week's mandatory minicamp. Lawson, who usually sets up at right end on passing downs, nearly broke Dunlap's rookie sack record last season and he likes the competition. And on Tuesday he offered a challenge to a guy he calls "like an older brother to me."
"Carlos has been in this locker room for so long as a leader and Pro Bowler," Lawson said Tuesday. "It's hard to explain the impact he has on this team. It's good to have him back. I've been around players that bring negativity. Carlos brings nothing but positive energy."
Dunlap brought some of that with him Tuesday. After missing all of the spring practices before showing up for the final two days of last week, he said there has been progress toward a contract extension but reiterated what he said here last week. The reason he forfeited the $300,000 in work-out bonuses when he missed the practices is because he wanted to remain working out in Florida and it was not related to the contract.
"We're obviously in negotiations, so that's obvious," Dunlap said before a practice he never appeared in team drills. "That's been stated by both teams, and we're making great progress, but I just wanted to make sure I was in the best shape for the season, which I feel like I am. And, I just wanted to work one-on-one with my guys down there and make sure I was ready for when I need to be there. I mean, this is Year nine, and it's voluntary."
Dunlap, who had a home built in Miami this offseason, wants to stay in his first NFL home to play.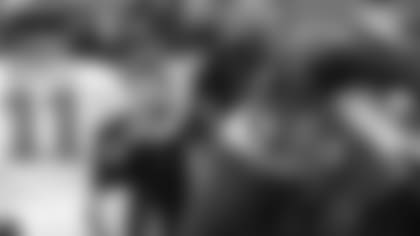 Carlos Dunlap says progress has been made on his extension.
"Cincinnati gave me my first shot. So, I would love to be here and finish my career here because I feel like I'm working on a legacy. I've been fortunate enough to get the rookie sack record … single-season sack record and I want to build that gap between me and Geno (Atkins). I want to stay here and continue to work on that and have that legacy, but at the end of the day, a business is a business. We do have some young players here who are playing some great football. Whatever happens will happen, and we will let that play out for itself. We are just going to prepare to play football."
Legacy is a big deal for Dunlap. He says he wants to finish his career here and he not only has his eyes on Coy Bacon's unofficial single-season club record of 22 sacks, but Eddie Edwards' official all-time sack record of 83.5.
"About 20 away," said Dunlap, whose 64.5 sacks include the 13.5 official season record set in 2015. "I don't want there to be any gray area. 'Oh, he's got the official record, but not the unofficial record.' No gray area."
He not only says he's looking to separate himself from the 61 sacks of his 2010 draft classmate Atkins, a six-time Pro Bowl tackle, he also wants to get a jump on young guns like Lawson after Lawson finished one sack off Dunlap's rookie record of 9.5 last season.
This is where Lawson's challenge comes in. That all-time Bengals sack record.
"Tell him he's got no time for that. Unless I go somewhere else," Lawson said. "If I stay here the whole time, tell Carlos I'll beat him. He wanted the rookie sack record. Hey, like I'm cool with that. But the all-time … If I stay here long enough that's not happening. Look, I plan on having in my career at the very least 120 (sacks). That's my plan. If I stay healthy."
Dunlap's plan is also to stay healthy. He valued it highly. Like $300,000. It's why he says he stayed in Florida to train.
"I had my time to get in the best shape ever. I felt really good and I wanted to get around the guys and get implemented into the new defense a little bit and meet some of these rooks and show face," Dunlap said. "Minicamp is a short period of time where we get a lot of football done, a lot of core skills done. I've done all the stuff I've wanted to do training wise, and now its football stuff.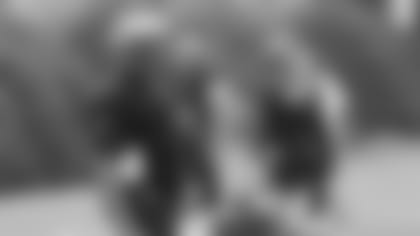 Dunlap met Teryl Austin at Florida.
"Last year I felt I played some of my most snaps ever and I felt my best ever in a season, which is odd to say. I tweaked minor things in my offseason program and it paid dividends, but obviously if you do that mind-set of take off a couple snaps -- which they have plans of doing because they're very adamant about having a big rotation, and I would too with all this talent on the D-line. That's just going to double down on what I've been doing on my own."
Dunlap is re-united with Bengals defensive coordinator Teryl Austin, a guy that got the same job at Florida the same year Dunlap decided to leave early in 2010.
"He was one of the guys trying to convince me to come back my senior year, so that was like our first meeting," Dunlap said. "But before I got here a lot of players I know from other teams that played under him called me and told me how lucky I was to have a coach like him, how adamant he is, how good he is with the players. He relates to his players, but he works. He's going to get the best out of everybody."
Nobody on the Bengals regular defenses, save for middle linebacker Preston Brown and right end Michael Johnson, has been in an NFL defense outside the Bengals 4-3 of Mike Zimmer and Paul Guenther. But Dunlap doesn't see Austin overhauling it.
"The way he calls his defense is different, but we had those defenses already in our packages," Dunlap said. "He just doesn't call them the same way. It's not a full spring cleaning."
Since he's looking at legacy, he's not looking at just Lawson. And one of those kids has already received help from Dunlap even though Dunlap had been on the field just once before Tuesday. Third-rounder Sam Hubbard, a Cincinnati product and Ohio State defensive end who grew up watching Dunlap, was all ears.
"He's already given me a few pointers and tips," Hubbard said. "Something small. Watching the lineman's stance so you know where he's going. If he's blocking down. You can always get tips on stuff like that from guys that have been in the league for nine years. They've got a knowledge."
Hubbard recounted how Dunlap told him he and Michael Johnson almost went to see Hubbard's Moeller High School team play for the state championship. They also talked about playing for Urban Meyer since he coached Dunlap at Florida before moving to Ohio State.
"We talked mainly about how he developed you as a man," Hubbard said. "It's uncomfortable but it pays off."
Now Dunlap is nearing his second payoff. But he wants this one for the record book.