Giovani Bernard (25) was all over the place Monday.
-Even the Bengals had a tough time putting Monday night into words after they watched a 17-point lead vanish into a team-record 173 penalty yards against that dreaded Pittsburgh team that has now beaten them four straight at Paul Brown Stadium, six straight overall, and nine out of the last ten.
When they didn't finish because they were afraid they'd get a penalty, like Bengals cornerback William Jackson, they got burned for a touchdown by Steelers running back Le'Veon Bell prancing down the sideline untouched for a 35-yard touchdown for their first TD of the game midway through the third quarter.
When they did finish, like running back Giovani Bernard blocking a linebacker twice his size, they were called for a holding penalty that wiped out a touchdown.
Bernard appeared not to agree about his block on rookie T.J.  Watt that wiped out Andy Dalton's 61-yard touchdown pass to A.J. Green that would have made it 24-10 with 7:38 left in the third quarter. But the Green-Dalton Bengals have still never scored more than 21 points in 15 games against Pittsburgh.
"Does it matter? What good would it do me now? … Yeah, I thought I was in good position," Bernard said. "(The official) came up to me a few series later and said I grabbed the back of his jersey and hooked him.
"That wasn't my guy necessarily. I was going back for a different guy. He happened to be free and I tried to get in front of him and the ref called whatever he called."
Jackson didn't get called for anything because he held up hitting Bell out of bounds at around the Bengals 20 after he grabbed a check-down pass. Rookie linebacker Jordan Evans also didn't touch him out when he had the chance.
     "I thought he was out, and I didn't want to late-hit him. He's a veteran guy. He turned it up, caught me slipping and scored a touchdown," Jackson said. "I was definitely surprised. I just knew he was out of bounds, but obviously, he wasn't. It is what it is."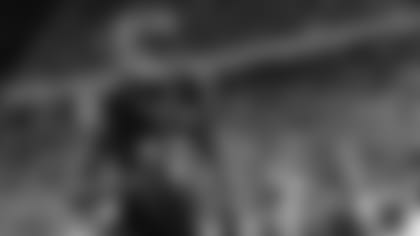 A.J. Green had two more TDs Monday.
_The final toll made PBS look like an MMA gym. While Steelers linebacker Ryan Shazier stayed overnight at a Cincinnati hospital with what reports said is a spinal cord concussion or contusion, the Bengals had a player leave with a head concussion (running back Joe Mixon), a player leave with a head injury (linebacker Vontaze Burfict), and a player in concussion protocol after it was over (cornerback Dre Kirkpatrick). All three were in protocol after the game.
The Bengals weren't happy with Steelers rookie wide receiver JuJu Smith-Schuster's blind-side block of Burfict that got him carted off the field with 6:37 left in the game.  The rule Smith-Schuster violated has its roots in the Bengals-Steelers rivalry and the reason that peel-back block is illegal (he was called for unnecessary roughness as he was trying to block back up field after running back Le'Veon Bell's catch) can be traced to Steelers wide receiver Hines Ward breaking the jaw of Bengals rookie linebacker Keith Rivers nine years ago. Smith-Schuster was also called for a more recent infraction after he was nailed for taunting as he straddled Burfict.
"The tape shows it's dirty. Standing over him is dirty. It's clear. It's evident," said Bengals left end Carlos Dunlap. "(Burfict) has a history with them and we have a history with them."
Even the mild-mannered Green and Dalton had something to say about it not being clean. Green saw it.
"Yeah, I saw it. It was a dirty hit, man. A dirty hit," Green said.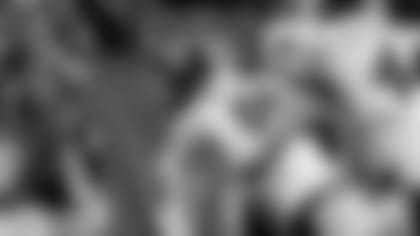 Joe Mixon was rolling to another good day.
"Obviously the personal foul on Vontaze. You can't have that kind of stuff. You don't want that to be part of the game," Dalton said.
Safety George Iloka, who was later called for a 15-yarder for hitting wide receiver Antonio Brown in the head after he caught the tying touchdown with 3:51, didn't like the Burfict play.
"As far as the hit, I'm not going to read somebody else's mind," Iloka said. "I wasn't a fan of standing over a player. Especially hurt. That's something they complain about and they do it, too?  It's bush league. It's not why we lost."
Iloka said when he hit Brown he wasn't trying to hit him in the head, but he was trying to jar the ball loose.
"Stuff happens fast," he said.
Smith -Schuster did go halfway.
"I was just playing to the whistle. I didn't mean to stand over him," he said. "I was trying to get a big block for Le'Veon Bell for him to get up field. The unsportsmanlike conduct is not me. I shouldn't have done that. I hope he's okay and I hope he gets better."
-If anybody had a déjà vu moment it had to be Bernard. Remember, in the 2015 Wild Card Game when Shazier knocked him out with what looked to be an illegal helmet-to-helmet hit? They changed the rules on that one, too, to make what Shazier did to Bernard illegal the spring after it happened.
"That's football, that's part of it," Bernard said. "I was standing right there hoping he got up. Obviously it's tough to see a guy like that go down. A good player like that. My inner thoughts are I'm praying for him."
-Green won the first half in his showdown with the Steelers' Antonio Brown, the NFL's leading receiver grabbing seven balls for 77 yards and two TDs while Brown had just three catches for 41 yards. But Green got blanked in the second half while Brown finished with 101 yards and caught the tying TD with 3:51 left.
Green couldn't connect on four targets as the rain began to take over in the second half and he had two balls slip through his hands, one on the last drive with 3:44 left.
"No excuses. I don't care what the weather is like. I have to find a way to make that play," Green said.  "It's very disappointing because we had it. We played well in the first half. In the second half, I didn't make enough plays. It comes down to me; I've got to make that catch."
-According to Jay Morrison of The Dayton Daily News  and his post-game foray into the bowels of profootballreference.com, this stuff doesn't happen every day. When the Bengals have had at least a 10-point  lead heading into the fourth quarter they had  won 42 straight under Marvin Lewis and are 57-1. In the NFLthis year, teams are 87-2 with that lead.
Cincinnati Bengals host Pittsburgh Steelers at Paul Brown Stadium in week 13 of the regular season.