With training camp now less than a month away, Bengals.com takes a look at the new matchups in the AFC North, courtesy of free agency, the draft, and that pesky upstart known as attrition.
The only thing more useless than a July depth chart is Paris Hilton's summer reading list, so we can only offer a snapshot of what may be. But start with the Browns (Sept. 16 and Dec. 23) as the most intriguing new look because it smacks more of a scrapbook reunion with some old friends.
BENGALS DEFENSE VS. BROWNS OFFENSE Browns LG Eric Steinbach vs. DT John Thornton and LOLB Rashad Jeanty:
On Sirius radio last week, Steinbach talked about helping establish the running game for the Browns in the smashmouth North, which he surveyed from the peak as the starter for the Bengals the past four seasons.
And it's been the decisive stat in this series since general manager Phil Savage and head coach Romeo Crennel took over the Browns before the 2005 season. The Bengals lead the series, 4-0, while outrushing Cleveland by double with an average of 143 to 72. After finishing 25th in the league running the ball in '05, the Browns finished next to last in '06.
While he's on the verge of being a Pro Bowler, Steinbach doesn't have a smashmouth game. He does his damage pulling and running, and he'll be challenging a good player at the point in the 245-pound Jeanty when the Browns pull him right to clear the way for Jamal Lewis. Like the Bengals did for Rudi Johnson.
There were times the 295-pound Steinbach got bull-rushed in pass protection, but he'll be going up against a guy that also lives on hustle, brains and athleticism rather than brawn in Thornton.
For the second straight season, Steinbach is going to be teamed with a rookie left tackle and a new center. Last season's injuries to Levi Jones and Richie Braham prevented the Bengals from getting into a groove running the ball and were seen as reasons the Bengals averaged near the bottom of the NFL with 3.7 yards per rush. Browns LT Joe Thomas vs. RE Justin Smith:
The Browns' No. 3 pick in the draft against a former No. 4. The 6-6, 313-pound Thomas is supposed to be the anchor of the Browns line for years to come, but he'll come up against Smith's 41.5 career sacks in just his second NFL start. For his part, Smith is looking for his first full sack against the Browns since 2004.
Browns RB Jamal Lewis vs. MLB Ahmad Brooks: Lewis used to slay the Bengals. From 2000-2004 in his first seven games against Cincinnati in Baltimore, he always rushed for more than 100 yards while averaging 135. In the four games since he's hit 100 once while averaging 74.
Even though the Ravens offensive line deteriorated during that stretch, what Lewis finds in Cleveland this year doesn't have the experience or credentials of what they've got up front in Baltimore, but it's clear that Crennel is going to make Lewis his workhorse.
Brooks, heading into his second season, got the fourth of his five starts last year against Lewis and the Ravens. Brooks had six tackles as Lewis managed just 72 yards on 24 carries in a game in which two Bengals turnovers in the first five minutes resulted in a 14-0 hole and put the defense on its heels all day.
The last time the Bengals played the Ravens, Cincinnati's 13-7 win on a Thursday night, Lewis had but 61 more yards on 17 carries, yet Brooks rarely played.
The Bengals need Brooks this season to use his physical presence to close down the shipping lanes for such power teams that feel a running attack is theirs by divine right.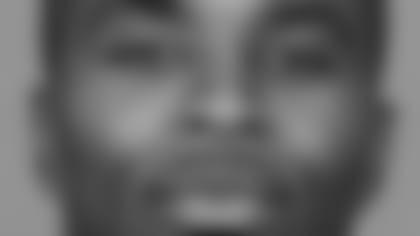 Browns QB Derek Anderson vs. Bengals CB Deltha O'Neal:
The money is on Brady Quinn missing a great deal of camp because of a long holdout (he has David Pollack's agent and that wasn't a quarterback deal) and that he won't be ready early in the season. Plus, incumbent Charlie Frye has looked more like Charley Tuna this spring and there are those in Cleveland that think Anderson is going to get the shot in his third season.
When the Bengals last played Frye and the Browns, they shut them out and picked him off four times. Except the guys that made the interceptions (cornerback Tory James and safety Kevin Kaesviharn two each) are in New England and New Orleans, respectively, and the Bengals need O'Neal to pick up the slack at one starting corner.
O'Neal may not be happy with his salary, but it was the second game of the season (like this one at home) in 2005 when he picked off three passes against the Vikings and began his march to the Pro Bowl.
If it's Anderson, he should give O'Neal some chances. Eight of his 117 attempts last season were intercepted.
BENGALS OFFENSE VS. BROWNS DEFENSE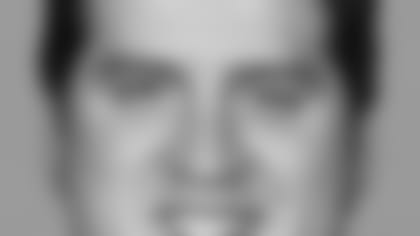 Browns DT Shaun Smith vs. C Eric Ghiaciuc:
For making 14 tackles in the 13 games he played for the Bengals last season, Smith received $2 million per year in an $8 million total restricted free agent deal in Cleveland.
So the Browns must think Smith is going to beat out 39-year-old Ted Washington as their 3-4 nose tackle even though Smith played sparingly in the line rotation and was inactive the last three games.
But the 320-pound Smith played pretty well in '05 when he started for the injured Bryan Robinson and effectively took up enough space in the running game that three of the foes failed to rush for 100 yards.
(In one of the big plays on Thursday night, Smith got into the backfield to blow up a third-and-one run by Lewis.)
A big reason the Browns went out and got Smith is to stop the havoc that running back Rudi Johnson wreaks on them. In his last five games against Cleveland, Johnson has averaged 141 yards. In Crennel's two seasons, the Browns have moved from 30th to 29th against the rush.
And this has been a trend since Cleveland came back into the NFL in 1999. In 10 games against Cleveland for Cincinnati, Corey Dillon averaged 101 yards on 5.1 yards per carry.
At the wrapup of the club's spring workouts, Ghiaciuc drew heavy praise from head coach Marvin Lewis for his work habits in picking up the nuances of offense and defense the center position demands.
There had been some concerns about Ghiaciuc's strength, but his quickness in a matchup with Smith should counter some of that and he'll have plenty of bulk around him in a trio of guards that go 350 pounds. Browns CB Eric Wright vs. WR T.J. Houshmandzadeh:
Wright figures to make his way into the starting lineup opposite Leigh Bodden after the Browns took him in the second round out of Nevada-Las Vegas.
Wright is a guy with enormous abilities who has the potential to be a shutdown corner at 5-10, 195 pounds.
But even though Cleveland's Cover Two zone doesn't call for much man-to-man, the savvy Houshmandzadeh is a tough assignment for a guy like Wright that has just 10 college starts.
In the first three games Crennel devised game plans to take away Pro Bowl wide receiver Chad Johnson, Johnson caught 17 balls but none for 20 yards or more. The magic blew up the fourth and last time when Johnson caught seven balls for 123 yards in the 30-0 win this past November.
Still, Johnson has scored just one touchdown against Crennel's Browns while Houshmandzadeh has scored two even though he's missed one of the four games because of injury.
The Bengals won't have third receiver Chris Henry the first time they play the Browns, so check out that first game in '05 when they didn't have him either in the 27-13 Opening Day win in Cleveland. Johnson caught nine balls for 91 yards and Houshmandzadeh had five catches for 75 yards that included the long ball of the day of 35.
How much does the third receiver matter against a Cover 2? Kevin Walter carved up the Browns in the No Huddle at the end of the first half and finished with four catches for 47 yards and a 20-yard touchdown catch. Browns OLB Antwan Peek vs. RT Willie Anderson:
The Browns brought in from the Texans Peek, a University of Cincinnati product with 10 sacks in four NFL seasons. They figure he'll spell 35-year-old Willie McGinest, but sacks haven't been a problem lately for the Bengals against the Browns and Crennel's 3-4. Cincinnati has allowed seven sacks against Cleveland in the last four games and the only guy with more than one is linebacker Chaun Thompson.
(The matchup in this department to watch remains Bengals left tackle Levi Jones against Browns linebacker Kamerion Wimbley, coming off an 11-sack rookie season in which he had one against the Bengals.)