KEY MATCHUPS
OCTOBER 15, 2006
Our panel of scouts give the Bengals the edge, but they call Sunday's matchup with the Bucs a flip of the coin. The Guru (a former NFL top executive), The Chief (a current head of a personnel department) and The Scout (an NFL scout) break down Sunday's game:
"It will be a hard game. Cincinnati is definitely the better team, but Tampa has the kind of guys that make you nervous and sooner or later you're going to win a game," The Guru says. "They have to jump on a team like this early. Especially at home. Don't let them gain confidence and let them hang around."
The Chief says of the Bucs: "I wouldn't bet on them and I wouldn't bet against them. They still have a lot of core players from their championship team that have a lot of pride. But it seems like they just don't have enough right now in making the transition to a younger team, but I think it's going to be a better game than people think."
The Scout thinks the Bengals have a chance to get their long-ball game off the ground because he believes the Bucs are going to commit to stopping the run with eight men in the box.
"If they do to that, Cincinnati should be able to take advantage of their coverage guys," The Scout says.
WHEN THE BENGALS HAVE THE BALL
C Eric Steinbach vs. DT Anthony McFarland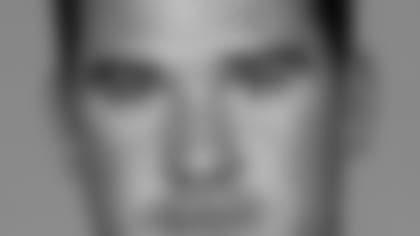 The Bucs may be fast on the line, but they are also light and the possible promotion of Whitworth gives the Bengals much more beef in the matchup. There would be a 340-pound guy in Whitworth against McFarland and 270-pound end Simeon Rice. Plus, Hovan only goes 295 and Greg Spires is just 265 pounds at left end.
"Losing the center is always a big thing and I think teams are rushing Palmer differently," he says. "He doesn't look as mobile back there as he was last year. I think that is going to change after he gets six or seven games under his belt, but right now he's almost like a statue and they have to find a way to make him more comfortable."
Of course it will all come down to how the secondary plays and where they will put that eighth man. Which brings us to:
"They've given up too many yards and too many big plays," The Guru says of the Bucs. "They're just not quite as good, and as you get older and you get hurt, it takes longer to recover. Look at guys like Rice (32), Barber (31), Brooks (33), and they've never been a big defense. They've been worn down a little bit."
Footote: Gruden hired Bresnahan as his coordinator in Oakland.
"This game is going to be decided on first down," The Chiefs says. "First down is third down with that rookie quarterback. You want to load the box and make him throw."
The Scout says it's not a physical thing where guys are blowing up the Bengals front. But it's about the linemen not getting cut off and if they do, the back seven has to be in the gap to make sure the runner doesn't get to the second level.
Plus, all 11 defenders are going to have to be on their toes before the snap in order to prevent any lapses reading formations. "They shift before every play," said defensive tackle John Thornton.
In 100 career games, Bidwell, a Pro Bowler last season, has drilled 140 punts inside the 20-yard line. Larson, the third-year Bengals punter, is having a breakout season. He's got a net average of 38.9 yards, a mark never reached by a Bengals punter in a season. His gross average of 47 yards is fourth in the NFL.
This article has been reproduced in a new format and may be missing content or contain faulty links. Please use the Contact Us link in our site footer to report an issue.