William Jackson could come back late this season.
Hey Geoff, we haven't heard a lot about some guys fighting for the last safety and corner spot. With Jackson going down and Dennard down again how have guys like Tindal, Hillary, Cory F, Raven, and Wilson looked? My guys is a couple of these guys make it. Thanks Geoff. Dustin Meritt, Manhattan, KS
DUSITN: Nice to hear from the Land of Darrin Simmons, the special teams coach who is going to have a big voice in those final spots. And it's really tough to handicap right now until these guys play games. But we'll try.
I've got to think they'll keep 10 DBs instead of nine with the early injuries, but here's what makes it really hard to call. They haven't decided yet if Josh Shaw is a safety or corner. He's looked pretty good doing both. If he's a safety, you figure Shaw and Derron Smith, who has played really well, are backing up George Iloka and Shawn Williams.
With Jackson out for months and Dennard nicked again, my guess is they go with six cornerbacks with Dennard, Adam Jones, Dre Kirkpatrick, and Chris Lewis-Harris the givens. I think because of his experience, speed, and ability to play special teams, Chykie Brown (54 NFL games) has to have a leg up on the kids. College free agent Darius Hillary has looked the best of the rookies.
But what if they make Shaw a corner and designate him the guy that swings to safety? Then the rookie corners are playing for a practice squad spot. That would also give seventh-round pick Clayton Fejedelem a shot at becoming the last safety. They think he can be a factor on special teams, but new pickup Jimmy Wilson, a six-year vet safety who can also play nickel corner, may also end up in the mix. He's not there yet because he was unsigned during spring workouts and is just getting back in the groove, but he's a good player who knows the system after playing under Bengals secondary coach Kevin Coyle in Miami.
 A little early, but that's the guess on some bubble names.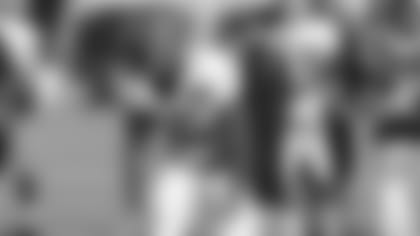 Don't sleep on Cody Core.
Dear Mr. Hobbs, it's been awhile since I've written to Hobson's Choice but continue to read and enjoy your insightful and thoughtful articles. While last season's ending just left me frustrated that this immensely talented team can't get over the playoff hump, I'd like to know hear from you how you see this year's roster stacking up.
Certainly we less experienced at WR and safety for that matter, and while we hear good things about Boyd, next to nothing about LaFell, and Core seems a project. I just hope the 2015 Bengals don't become "the could of should of been" 2012 Reds. Mike Pantano, Cincinnati, OH
MIKE: Thanks for the kind words and much appreciate you reading I'm not sure I'd lump last year's Bengals with the '12 Reds. The Bengals lost their quarterback and the Reds lost a two-game lead. But I hear what you're saying.
You hit it. The most wide-open, inexperienced, and important position derby is wide receiver. And after A.J. Green and Tyler Boyd, there wasn't much consistency the first week of training camp.
I wouldn't call Core a project in the Mario Alford mold and spend all but one game on the practice squad. Here's a 6-3 kid that runs 4.4 40-yard dashes who has excellent hands. If Core plays as well on special teams as he did in college as a cover guy, he should be one of the five active receivers on game day at some point early in the season or maybe even before
There are people in the building who think Boyd and Core are eventually going to surpass the four-year production of Marvin Jones and Mohamed Sanu. But not this year. An NFL fact of life is most rookie receivers need time to make the transition. That's why seven-year veteran Brandon LaFell is such a key guy. He was quiet early in camp, but they feel like he's had a good last couple of days as he adjusts to a new offense and quarterback.
They should be fine at safety, where they're not exactly neophytes despite losing Reggie Nelson's NFL-leading eight interceptions. George Iloka heads into his fourth year as a starter and Nelson's replacement, Shawn Williams, has skins on the wall. When Nelson got hurt early in the Wild Card Game, Williams ended up playing the majority of the snaps in a game the Bengals didn't allow the Steelers a legit touchdown. And Williams made the Play of the Year with the Reggie-like pick of Big Ben in the fourth quarter in Pittsburgh. No less an expert than Adam Jones says Williams is ready.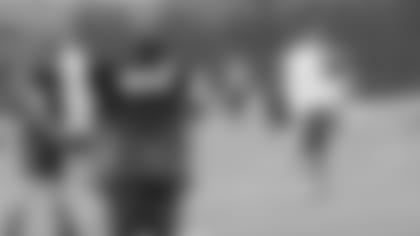 The Bengals like their reserve cornerbacks, such as the steady Chris Lewis-Harris.
 Our prayers are with William Jackson III as he recovers from his pectoral injury. Do we have sufficient depth at the corner back position or do we envision trying to pick up someone? Jeff Christmas, New Carlisle, OH
JEFF: Tough loss because I think they thought Jackson was doing well enough that they saw him picking up significant snaps late in the season. We saw them unsuccessfully pursue Leon Hall, but that was largely because they know him and he knows the system. Barring an injury to a regular, I think they stick with the guys already here.
Hey Mr. Hobson! Top O' the morning from Packerland. I've been a Bengals fan for a long time, and I feel like an island in a sea of green and gold. My question (as usual) concerns the tight end situation. With the two Tylers (#81 and #85) out with injuries early on, do you think the offense showcases the entire playbook during the preseason with the backups, or do they hold back until they are healthy again? It's no mystery that Eifert is one of the best tight ends in the league when healthy, and Kroft was coming on as a blocker and a receiver, so do the Bengals showcase their entire offense with the backups, or keep something up their sleeve for the regular season? Just wondering on your take. Thanks, and keep up the great coverage. Ryan "Irish," Flanigan, Green Lake, WI
IRISH: Congratulations to Packers legend Brett Favre's induction into the Pro Football Hall of Fame. It all began on a September day in Lambeau in 1992 against the Bengals when Tim Krumrie gobbled up Don Majkowski and Favre came off the bench with the first of his frantic finishes.
I don't see new offensive coordinator Ken Zampese showing much in the preseason. Very basic.  A daunting assignment awaits Opening Day in Jersey against the very sound Todd Bowles' Jets defense. You'd rather see this matchup later in the season with a healthy Eifert and a receiving corps that has more experience. They'll need to put the Jets back on their heels with some wrinkles not yet seen.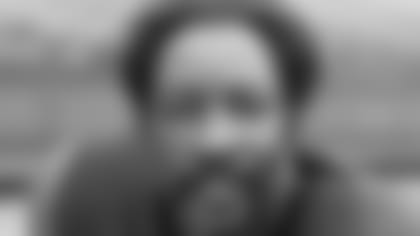 Ken Riley: With 65 picks, he should be in the Hall.
Hi Geoff, I'm a season ticket holder down here in the Sunshine State. With the Hall of Fame induction this week and your comments about the upcoming 50th Anniversary of the team, I had a couple of questions. I know Mike Brown and the Brown family tend to be low-key and resistant to attracting attention, but do you think the organization will move in a direction to recognize the past and great players? I feel that this hands off approach has stifled Kenny Anderson and Ken Riley from being Hall of Fame members. As a matter of fact, the Bengals have only one Hall of Fame member based on their accomplishments with the team. That would be Anthony Munoz. Also, in conjunction with the 50th Anniversary, do you see any organized attempt by members in the media to push a bandwagon effort to get Anderson into the HoF as a member of the "senior" inductees? I think it is a shame that Dan Fouts with zero Super Bowl appearances is in the HoF while Anderson is not. Thanks! Ralph Swindler, Panama City, FL
RALPH:  Thanks for what Casey Kasem used to you call your long-distance dedication.
With the help of Cincinnati realtor David Kubicki and the Cincinnati media, Ken Anderson's Hall bid has gone high profile in front of the Pro Football Hall of Fame's senior committee, which is wear the fates of players out of the league for at least 25 years are decided. (Just do a "Ken Anderson Hall of Fame" search on Bengals.com.)
I've talked to several senior voters who believe Anderson's time is near. Ken Stabler's well-deserved induction this past weekend means two things for Anderson. He won't go in the next few years because they won't induct quarterbacks from the same era so close together. But since Anderson compares favorably to Stabler, he should be able to get in.
Mike Brown wouldn't be specific about what he's got planned for next year, but clearly the  franchise greats are going to be honored in some way in the 50th year. There are a lot of factors why there is only one true Bengals Hall of Famer in Munoz. (Paul Brown was already in the Hall when he founded the Bengals.)
I think the Hall selection committee, of which I am proudly a member, places too much of a premium on winning a Super Bowl and playing in Pro Bowls when it comes to weighing players' candidacies. Even way back when Pro Bowls were popularity contests. It makes for a Hall with a lot of good players who played on great teams while deserving players on bad, mediocre, or good teams are penalized.
The Bengals were all three in the '70s and '80s, but didn't win a Super Bowl. Yet Anderson, Ken Riley, and Isaac Curtis all have stats worthy of guys that are in there from that era.  Also hurting the cause is those Bengals played in the shadow, not to mention the same division, of one of the league's dynasties in Pittsburgh's Steel Curtain. Plus, the small market syndrome has something to do with it, too. If those three guys played in New York, Dallas, or Chicago, at least two of them are in.
I haven't been disappointed in many of the Bengals moves the last few years...but I have to say that not bringing back Leon Hall for 2 million is very disappointing. What are your thoughts? Robert Greenwood, Louisville, TN
ROBERT: I was really hoping to see it, too, and I'd feel a lot better about the corner depth.  But I think there's a lot more to it than $2 million. There's a lot of emotion and history in this thing worth more than money because Leon and his family love it here and the Bengals love him as one of their true all-time greats on and off the field.
With the 31-year-old Hall coming off a pretty good year even though he needed back surgery after it was over, the Bengals made it clear from the outset that they were going to go with their younger players in the slot, primarily, Dennard with Jackson pushing for time later in the year.
But even two months before the injuries, the Bengals offered Hall a deal to be in the mix behind them and it's all very interesting because in the middle of the OTAs, players and coaches that talked to Hall said it was a done deal and he was coming back to Cincinnati. And I think the Bengals thought if it came down to another team, they'd have the advantage because last year they paid Hall nearly $10 million  in the last year of his deal (even when he was playing behind Dennard) when most teams would have cut him or re-negotiated way down.
What happened, I'm not sure.  It sounds like the Giants told him he'd be their starting nickel corner while the Bengals were going with youth and that might not have sat well with a prideful, nine-year vet.
Everybody down here loves Leon. From Mike Brown all the way down to the bottom of the food chain to the web site guy. But I also think the Bengals were worried about Hall's health while letting go a younger, healthier guy.  How long will the back hold up? Miami and Arizona are dying for slot corners and they didn't sign him.
Plus, I think the Bengals are also worried about burying these draft picks at corner they need to develop. So I know how we all feel about Leon, but if you also like the way the Bengals have drafted and developed lately, then opting for the younger guys over him fits that model.
The gamble is that no one on this team, Dennard, Shaw, Lewis-Harris, has played nickel corner in this league as well as Hall. Yet. But that's called development. Tough call. If Dennard plays like they expect, which is like another Hall, and Lewis-Harris plays like he's played, they're fine and they've stayed true to the model.
But say this about Hall. They've been very good on defense ever since they drafted him No. 1 in 2007 and he's a big reason why. After Riley and Lemar Parrish, he would have to be the Bengals' all-time third corner, right? With apologies to Louis Breeden.
Hobs, thank you for all you do in Cincy and the great info you continue to feed us. I am a ten year season ticket holder who lives in DC and flies back for the games! Who Dey! My question centers on Brandon LaFell. It's only been a few days but we haven't heard anything about him. He's always been a #1 his whole career. With his size and ability at #2 he should best Marvin Jones?... If he doesn't or can't step up, what do you see happening? We seem thin and inexperienced after that...Jake Westhoff, Washington, D.C.
JAKE: Thanks for the nice note and your thousands of miles of commitment. I wonder for the away games if you frequent one of the nation's best Bengals bars, D.C.'s own The Bottom Line.
LaFell isn't the answer to Jones. Jones is a fleet, down-field threat and bona fide No. 2 who has made a career of going deep. LaFell is a tough possession receiver who at this stage of his career can be a solid No. 3. When tight end Tyler Eifert gets back, that's what he'll be behind Eifert and A.J. Green.
As training camp goes on, LaFell seems to be getting better after a slow start, which is to be expected with a new quarterback and scheme. He's not a natural catch and he's not going to separate all the time. But he works hard, has a big body that he knows how to use to make the catch, acts like a pro, comes from a winning pedigree in Carolina and Foxboro, and was a big reason New England won a Super Bowl just two years ago.
All that said, they need their speed-separation guys to come on quickly, like draft picks Tyler Body and Cody Core and young players like James Wright and Mario Alford. You're right. It's thin, but I don't see anything on the market that's going to change it.  The big problem there is you bring a guy in so late and he's wrapped up trying to learn the QB and scheme and are you better off?
But if LaFell gives them what is on the back of his football card, they're OK and he makes them better off than they were at receiver in 2012 and 2014. In '12 they had no experience opposite a one-year vet in Green (Armon Binns, Brandon Tate, the rookies Jones and Sanu) and still won 10 games. In '14 they didn't have Jones, Eifert, or a healthy Green, and still won 10 games (take a bow, Jeremy Hill, and he's still here), so it should be interesting.
Cincinnati Bengals host Family Day at Paul Stadium 8/6/2016