As expected the Bengals draft got a shrug from most of the national experts with Bs and Cs, but most concluded that they helped themselves with their two top picks and that they have upgraded their secondary.
And one NFC scout speaking on condition of anonymity said the Bengals conducted a solid draft in which they made no reaches in any of the rounds. Rob Rang, senior draft analyst for The Sports Xchange, agreed, saying that Michigan cornerback Leon Hall was the best match for value and need in the first round. In fact, at No. 18, Hall seemed to reflect the entire Bengals draft: Solid, productive, not flashy but effective.
"I'm surprised that some teams reached for players not as solid or as accomplished in front of him," Rang said. "He's a guy that can come in and start for them immediately. When you're in a situation like Cincinnati, it's hard to make a splash in the draft.
"What they did was have a solid one. The thing that makes it a B or C draft is that they didn't get more needs, like a linebacker. But the players they did get are good values where they got them."
Pete Prisco of CBS Sportsline gave the Bengals a B-minus, praising Hall and second-rounder Kenny Irons and calling fourth-rounder Marvin White one of his second-day gems "but they didn't get a lof of help in their front seven," he added.
ESPN's Mel Kiper delivered a C-plus with, "Hall was a very good pick, but the Bengals did not do much else to improve on defense," and he thought there were better quarterbacks available than Reno's Jeff Rowe on the board in the fifth round.
While praising the first two picks, Dr. Z of Sports Illustrated didn't take the rest of the draft seriously and gave the Bengals a C with, "Nothing on the police blotters, no true fleshmen." Jason Cole of Yahoo! Sports went the average route too, saying it definitely wasn't sexy but solid.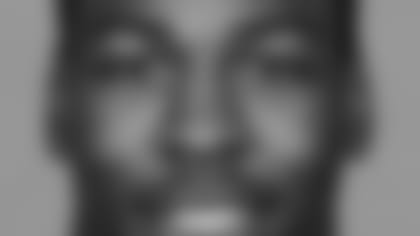 "I thought they had a good one," the scout said. "I was a little bit surprised they went for offense with the running back from Auburn in the second round, but he's a good player who is going to help them. He's a tough, physical kid who runs bigger than he is and he'll play hurt. And that was the right spot for him. They didn't reach to get him. They didn't reach to get anyone it appears to me."
Both the scout and Rang defended the most criticized move in the draft, a quarterback in the fifth round.
"I think they got a guy who can potentially start in the league and be a good player," the scout said, looking at his notes. "He's a big guy who's got good accuracy. He needs to speed up his release, but he throws a catchable ball and he's got good instincts in the pocket. I think he's a guy with good talent who has a good upside. He'll have to go into a transition from the shotgun, but I think he'll get through that fine."
Rang says the position dictates taking Rowe at that spot and disputes the notion it's a wasted pick because he may never play behind Carson Palmer.
"It's the most valuable position in the league. Any time you get a chance to get a guy that you're looking for, you really have to take it," Rang said. "He's a great developmental guy. He's obviously not as gifted as Carson, but he's got a good arm and he's a big guy at 6-5 who has a good presence in the pocket and you might have something there. The value there is that other teams might like him once he develops and it could be like a Matt Schaub thing where they could possibly get a high pick for him in a trade at some point down the road. I thought it was an excellent pick at that spot."
The scout says the Bengals were in a tough spot at No. 18 to have a "wow" draft and Rang figured, "To me it shows the Bengals are a playoff contender and didn't have to do anything crazy."
Rang said he doesn't see Hall as a potential Pro Bowler, but that may change.
"There just wasn't a lock-down corner this year and that might have hurt him," Rang said. "He got beat too many times by some upper-echelon players to (come out and call him) a possible Pro Bowler, but he's going to be the kind of top flight, solid starter who does his job and probably won't get a chance to get big stats because he won't get a lot of balls his way."
The scout says Hall's presence off the field is just as big.
"I don't know if they could have gotten a better combination of talent and character at that spot," the scout said.