Sept. 8 at Seattle: A big welcome for Bengals' first-time DC Lou Anarumo in an opener featuring the elusive Russell Wilson and his defending NFL rushing champions when it comes to yards per game. But Bengals quarterback Andy Dalton is 1-0 vs. Wilson after leading one of the most memorable comebacks in club history back in 2015 at PBS when the Bengals wiped out a 24-7 deficit in a 27-24 OT victory. Dalton could use a big 29th birthday from tight end Tyler Eifert. Eifert was huge in that game with two TDs and 90 yards receiving and put the icing on the cake with a diving 25-yard catch that put the Bengals on the Seattle 20 with a minute left in regulation to set up Mike Nugent's trying field goal.
Sept. 15: SAN FRANCISCO: The Bengals get Niners quarterback Jimmy Garoppolo early in his comeback from a torn ACL. They also get the 49ers on the second game of their eastern swing that opens their season. It's only the fourth time an NFC foe has opened PBS and the Bengals are 2-1 with the lone loss coming to coach Jim Harbaugh's 49ers in Dalton's home debut. It was the first 13-8 score in NFL history, but Dalton has rebounded to be 8-3 since in September home games.
Sept. 22 at Buffalo: They have to stop meeting like this. Not only did the Bengals famously put the Bills in the playoffs on their last play of the 2017 season when they beat Baltimore, this is the sixth time they've played each other in the nine seasons of Dalton and A.J. Green. Plus, they played in the 2018 preseason. And the Bengals should start three former Bills: middle linebacker Preston Brown, left tackle Cordy Glenn and right guard John Miller. In the regular season, Dalton is 4-1 against them with wins over four different QBs (Ryan Fitzpatrick, Thad Lewis, E.J. Manuel, Tyrod Taylor) with the only loss the Nov. 20, 2016 nightmare at PBS when the Bengals lost Green for the season on the second snap and running back Giovani Bernard tore his ACL in the second half.
SEPT. 30 at Pittsburgh: It has been heartbreak against the Steelers since the Bengals somehow lost the 2015 Wild Card Game at the gun on two 15-yard penalties in the last minute. They need coach Zac Taylor to provide some new karma. In a 2017 prime-time game at PBS, the Bengals vaulted to a 24-10 lead in the third quarter on a that-should-do-it-bomb to Green that was wiped out on a hold. The Steelers found a way to win at the gun. Then last year at PBS Dalton led the go-ahead TD drive that gave them the lead with 78 seconds left, only to see it disappear with 10 seconds left on Big Ben's 31-yard TD pass to Antonio Brown on an all-out blitz.
Oct. 6 ARIZONA: It's the first time the Cardinals return to PBS since the Jerome Simpson flip game on Christmas Eve, 2011. That highlight-film TD helped the Bengals beat the Cards, 23-16, for their ninth win that ended up putting them in the playoffs despite starting a rookie QB (Dalton) in the lock-out year. Big storyline this week is the two Hall-of-Fame receivers. Arizona's Larry Fitzgerald, who has the second most receiving yards in history, is one of Green's role models and they talk. Green has said he'd like to stay with one team as Fitzgerald has. If the Cards take Kyler Murray No. 1, the Bengals can't let him do what the last No. 1 overall rookie QB did to them in this building.
Oct. 13 at Baltimore: The Ravens were number one on defense in the NFL last season. But not in the second game of the season when Green scored three touchdowns in less than 17 minutes to fuel the Bengals' win. Injury took him out of the game in Baltimore, which had something to do with that 24-21 loss. The Bengals are 7-4 vs. the Ravens when Green plays, when he averages 16.7 per catch.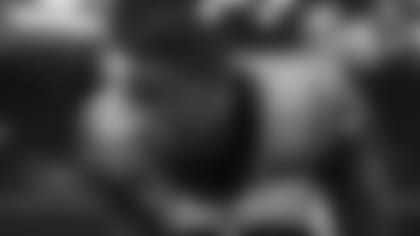 Oct. 20 JACKSONVILLE: Super Bowl hero Nick Foles comes to town and he's been far from St. Nick against the Bengals. He's 0-2, thrown a TD and four picks with a 55.2 passer rating. There'll be tweeting and pontification and all-round BS on Green's matchup with Jags cornerback Jalen Ramsey, whose mouth got under Green's skin and caused a stunning ejection the last time they met in 2017. But this thing will come down to the Bengals' running game against the Jags' No. 5 defense.
Oct. 27 at Rams (in London): Every time the Bengals hit Wembley there is an old friend waiting. In 2016 it was Washington head coach Jay Gruden, the Bengals former OC. This time it is Rams head coach Sean McVay, Taylor's boss in L.A. the past two seasons. And there is Rams left tackle Andrew Whitworth, regarded as one of the top five offensive linemen in Bengals history during his run from 2006-16 that included three Pro Bowls and 168, fourth most of any Cincy O-lineman.
Nov. 10 BALTIMORE: How is the Bengals run defense doing right now? That's the tale of this one. Quarterback Lamar Jackson and the Ravens' brain trust exposed the lack of resistance in the Bengals defense during last year's game in Baltimore, when an NFL first was committed. Led by Jackson in his first NFL start, two rookies rushed for 100 yards in the same game. Taylor and his staff are talking about being physical in November and December. Here is Exhibit A.
Nov. 17 at Oakland: The Raiders are going to be much better than they were here last year and if former Bengals linebacker Vontaze Burfict is healthy that should be quite interesting. Also an interesting coaching matchup. Old friend Paul Guenther, the Raiders DC, knows the Bengals inside and out. But Bengals OC Bill Callahan and running backs coach Jemal Singleton, who were on the Raiders staff last season, know Paulie G.
Nov. 24 PITTSBURGH:  It always seemed like the Steelers were here in November, but this is their first trip into PBS in the month since Dalton's rookie year. He lost that one (Green got hurt catching his only pass of the day that went for an acrobatic TD), but since then he's 8-6 in November home games. Make that 8-3 with Green.
Dec. 1 JETS: The last time the Jets were here they arrived with Rex Ryan and left with a 49-9 loss back in 2013. It's not going to be anything like that. Jets quarterback Sam Darnold looks to be legit. Depending on what Arizona does with the No. 1 pick, the Bengals may be playing the third of the top four quarterbacks taken so early in the 2018 draft.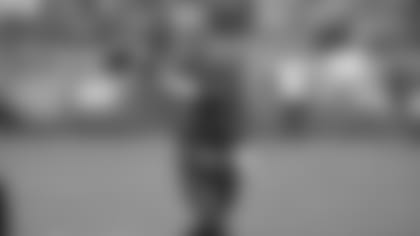 Dec. 8: at Cleveland: This guy would be the fourth. Browns quarterback Baker Mayfield, No. 1 overall, is another rookie QB that the Bengals couldn't contain last season. In his two games against Cincinnati, he hit 73 percent of his passes for seven TDs and no picks while averaging 8.6 yards per toss. Now what do those numbers look like with Odell Beckham Jr.? The Browns have excellent talent. Don't forget that the Bengals have some, too, with the AFC rushing champ and two 1,000-yard receivers. The pundits are handing the AFC North to the Browns, but the Bengals have to realize before last season they hadn't lost in Cleveland in December since the last game at Municipal Stadium in 1995.
Dec. 15: NEW ENGLAND: It's been a decade the Bengals have done OK at PBS against defending champs. The Saints needed the last minutes and a penalty to beat them in 2010. They whacked the Giants, 31-13, in 2012. The Bengals prevailed over the Ravens in the last game of their defense in 2013. They knocked off the defending NFC champs Seahawks in overtime in 2015. The last time the Pats played here on Oct. 6, 2013, they weren't the defending champs but don't they always seem to be? The Bengals' 13-6 win that day with the help of a monsoon when Tom Brady got the ball in the final 1:49 is one of the most memorable wins in Bengaldom. Brady came in with a streak of throwing a TD pass in 52 straight games and didn't get his 53rd even though Leon Hall, one of their best corners, didn't play. The only Bengals' cornerback from that game still around, Dre Kirkpatrick, can give the kids a history lesson.
 Dec. 22 at Miami: The last two coaching staffs put together go at it. Interesting if Ryan Fitzpatrick is still playing QB for the Dolphins. The former Bengals backup has played against them three times since he left and is 1-2 against them, although he nearly pulled it out of the fire last year for Tampa at PBS when he came off the bench after Jameis Winston threw four picks. In the end, Acrobatic A.J. bested FitzMagic to set up Randy Bullock's last-play field goal. It's also a coaching reunion. Both Bengals playcallers, Taylor and Anarumo, have worked for the Dolphins. So did senior defensive assistant Mark Duffner and offensive line coach Jim Turner and his assistant Ben Martin. But that was a couple of staffs and a QB ago so there won't be much familiar.
Dec. 29 CLEVELAND: For some reason, this game in this month always comes down to a big running game. The last time the Browns won in Cincinnati in December, someone named Lee Suggs went for 186. Since the Browns came back into the league 20 years ago, the Bengals have dominated, in large part, because they've had five different backs have 100-yard games in December against the Browns: Corey Dillon, Rudi Johnson, Kenny Watson, Cedric Benson and Jeremy Hill. With Mayfield and Beckham working magic and pass rusher Myles Garrett the next AFC North terror, the Bengals' re-tooled running game must be a factor. While Mayfield sifted them, they never got him off the field with a running game that got a total of 33 carries in last year's two games.