To submit a question for the next Hobson's Choice, click here. To learn more about "This Day in Bengals History" by Geoff Hobson, go to Bengals.com/Book or visit the Bengals Pro Shop.
Hi Geoff, First out, thanks for keeping us up-to-date with the daily activities. The website information is the best I've seen on any NFL site. Love the podcasts and interviews with players past and present. I'm so excited and anxious for the season to arrive. It's been a long run with Marvin and it was definitely a good run. You won't here me complaining. Disappointed just as he and everyone else that there isn't a trophy in town.
I do however begin to take a bit of offense to the talking heads outside of town. They bring statements that show how little they actually look at this team and probably many of the other smaller markets. With a team blowing up everything. 21 new coaches! Totally revamped offensive line. Completely new offense with an offensive minded head coach. And... A team that was 4-1, 5-2 before the run of injuries to key players. Not to mention the defensive scheme that wasn't getting it done early on.
Or, Preston Brown being less than himself from the Indy game 1 injury. No Green, No Dalton, No Eifert, No Kroft, No Brown, No Burfict, and on and on. My question now after venting a bit. In your observation, how much different is the organization from a year ago at this time? And to narrow it down a little bit. Not sure how to say this but, it seems there is excitement for change. Different than the excitement from 3 different offenses in the previous 3 seasons.
Is it a measurable difference in what's building on the river? Call me a homer, which I am, but I think there are good things coming this year! Who Dey. Eric Kinser, Tipp City, OH
ERIC: Don't worry. They call me a lot worse than "Homer." Thanks very much for the kind words about the site. A lot of people make it go. Hoardie, Lap and Marisa have been a big boost, along with Grade A utilitymen that can do anything in Steven Hudy and Michael LaPlaca, and Emily Parker is a deft coordinator with an adjustable call sheet.
I, like you, have always appreciated how Marvin Lewis turned this thing around and made them, for much of his 16 seasons, contenders and fun to watch. If the Bengals' Mount Rushmore is Paul Brown, Anthony Munoz, Ken Anderson and A.J Green, then Marv is on the next one.
I think there's definitely a different buzz in the locker room and on the field. That can't help but happen when you've got so many changes, starting with their first offensive head coach of the century if you exclude the first three games of the 2000 season. Let's face it. Beyond the new lighting, expanded offices to accommodate the largest coaching staff in franchise history and revamped schedule, the biggest difference is the generational change in the coaching staff and my sense is the players get it and like it, whether it's an "attack," offense, or the acknowledgement of social media, or more use of analytics.
These guys watch the league. They know it better than anybody. Scouts, coaches, pundits, draftnicks, you name it. Nobody has an edge on the guys playing the game and I think they've been energized by new head coach Zac Taylor coming from one of the NFL's best offenses and bringing a lot of it along with him. You hear those quotes from some of the leaders like A.J. Green, Andy Dalton and Shawn Williams. You could see it in the first practice on Monday, when they ran about 100 plays in a dizzying variety.
The stats will tell you that in the last three seasons, the Bengals were not only broadsided by injury but by the evolving NFL game. On both sides of the ball. I think the Bengals defense may get as much benefit from the new offense as the offense because they'll have to react and respond daily to the diversity and flexibility of a scheme that seems more in step with the league.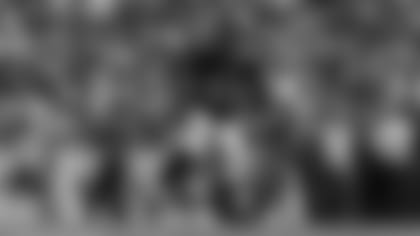 Greetings from a lifelong Bengals fan in Cowboy country. Looking forward to the first season with a new captain at the helm. Very satisfied with the draft although I'm a little worried about our LBs. Do you think we have the guys who can handle the running QB's the league has developed an affinity for. They have to have sideline to sideline speed as well as size to handle big QB's who can run as well as HB's. Please put my mind at ease. Tony Riesenberg, Irving, TX
TONY: Yeah, I'm not sure 230-pound backers are the way to go just yet. The Patriots won the last world's championship lining up in the "I" with one receiver. I also think the Bengals' defensive line got off a bit easy when it came to the linebacker criticism. Many times the backers are only as good as the tackles and yeah, nose tackle Andrew Billings has to play better, but he was also on the field a ridiculous amount of time when injuries decimated the tackle position. And half the problem here (and maybe more than that) is the defense has simply been on the field way too much the last two seasons. Defending more than 2,000 snaps? No defense plays well or stays healthy playing 65 snaps a game.
But I digress. You ask a good question about the backers. I think they've got a crew that has the beginnings of the brew of strength and speed you need at that position. When middle linebacker Preston Brown was healthy two years ago, he led the league in tackles. SAM backer Nick Vigil can run and so can third-round pick Germaine Pratt, a productive 240-pounder that has run a swift 4.57. After that, they've got fast, big athletic guys like Jordan Evans and Malik Jefferson that need to take the next step because they're what you want on paper.
You can't get tangled in paper. The sixth-rounder, Auburn's Deshaun Davis, doesn't have the paper at just 5-11 and not big speed, but they think he's one of the most instinctive backers to come out of the draft after reviewing his productive career in the SEC, so you could see him being a guy that gets some snaps. No question. This spot is a project that's going to take time. But they've got the makings of the kind of diverse unit you need at backer these days.
In your opinion what do you think the offensive line combination will be week 1 Jordan Seebeck, Dayton, OH
JORDAN: I think we saw it Monday, led by left tackle Jonah Williams, which would make him the first rookie to start at left tackle for the Bengals since Anthony Munoz in 1980. Or, as he signs, Anthony Munoz, HOF-98.
Sept. 6 in Seattle would also be Cordy Glenn's first NFL start at left guard. Billy Price centers it for a second straight year. Former Bill John Miller would be at right guard for his fifth straight Opening Day start and first for the Bengals next to right tackle Bobby Hart. Certainly Wednesday's news as reported by ESPN.com won't alter it. Alex Redmond, who started 15 games at right guard last year, is suspended for the first four games (violation of NFL policy on performance-enhancing drugs) and although he can practice now he's expected not to be ready until training camp as his shoulder rehabs.
I'm almost more interested how they'll line up in the regular-season finale against Cleveland and wonder if guard Michael Jordan breaks in as a rookie or next year.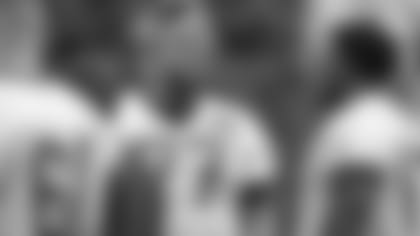 Geoff, Almost daily I watch the NFL national shows. ESPN Live, Pro Football Focus, Good Morning football. Why all the negativity aimed at the Bengals? Everything I read or hear from the "experts" has them projected in the bottom 10% of the league. Vegas isn't buying any improvement either. I would think that the impact of injuries to marquee players last year and their return would be more well received than it's been nationally. The draft is anyone's guess and the lack of any impact free agent signings may be contributing to all the negativity. What are your thoughts regarding the rather lackluster predictions for 2019? Thanks, Joe Chelak, Binghamton, NY
JOE: Extremely pumped to get a missive from the Triple Cities, home to basketball titans King Rice, Jim Norris and Bobby Gonzalez, as well as the great sports editor emeritus of The Binghamton Press, John W. Fox. Along with Jerry Sullivan, one of America's great sports columnists, all were so helpful to a young scribe breaking into the business and life at the dawn of the '80s in a great town full of wonderful people.
I hear you. I've been wondering the same thing. But, also, you reap what you sow. Yes, for the last three years they've been crushed by injury. But they've also had talented rosters that underachieved and every time people were paying attention the Steelers were beating them in the last two minutes or even 10 seconds or even no time left. Usually because of something they did to themselves.
And they've got an unproven, young head coach that is the Bengals' new playcaller and yet doesn't have a full season of calling plays in the NFL.
But, like I said. The national media can only do drive-thrus and that's not a knock on them, it's just reality. It's fastest to pluck the most visible, juiciest items and there they are. Implosions against the Steelers. Kid Coach. Move on to the next click. Two tweets to go and hold the substance.
The thing is, you have to take it all with a grain of salt in the offseason because the pundits do. They know nobody knows what is going to happen, so they're throwing it against a wall like we all are. The Bengals like being under the radar and, you're right, it's easy in a small market. Especially one where the owner and the director of player personnel don't have the goal of being on the insiders' speed dials. And here's the thing about Zac. It's not like he dropped out of the sky. Two other teams interviewed him for the head job. He's viewed as one of the next up-and-comers. The other side is you tip your hat to the team that boldly went and got him when he was only 35. They'll say it only when he wins a playoff game.
Look, I get it. You can't put the Bengals in the top half of your 2019 power rankings. But if I described this team without naming it (QB has won 57 percent of his games with more game-winning drives in the past eight seasons than everybody but Matthew Stafford, two 1,000-yard receivers, a defending conference rushing champion, two Pro Bowl pass rushers and three veteran first-round cornerbacks), I don't think you'd put them No. 30. Maybe the pre-season top 10 is filled with teams that have GMs who return the pundits' texts.
Peter King picked the Bengals No. 30 and God love him. Nobody is better alive today. And maybe dead. He's one of the few guys that changed his industry and I count him as a generous mentor and a true friend. Now, I disagree with him on No. 30, but here's the beauty of Peter. He led into his rankings with, "I fully expect to be wildly incorrect, so react accordingly." So he did his job. We're reacting to fantasy football. And he's far from the only pundit down on the Bengals.
Peter's got the Giants two spots ahead of the Bengals, a club that figures to have nine new starters on defense and just unloaded one of its two playmakers. Really? He's got the Jets ahead of the Bengals, a team that has won 14 games the past three seasons and has a new coach that went 16-17 in his first gig. Really? Washington eight spots ahead of them? Good offensive line, solid defense. But Case Keenum or maybe rookie Dwayne Haskins to Josh Doctson on the outside? Eight slots?
It's all good. Peter and the rest of the folks do a good job. But it's true that perception is reality and reality is perception. Believe me. I'm not immune to accepting narratives because, well, they're just that. Narratives. If Jeremy Hill holds on the ball, they're not in the consensus bottom six four years later.
We're all encouraged with the new creative offensive approach from coach Taylor, however, a more mobile QB type (Wilson, Watson, Mahomes, etc.) can offer more read options that utilize all of our offensive talent - is there a reason we are limited to a one dimensional QB like Dalton or Finley? Brad Korner, Ann Arbor, MI
BRAD: It's an interesting question. But I respectfully don't think the premise is correct. I don't think they're exactly wiping bird droppings off of Dalton and Ryan Finley. They're far from statues. Even though they may not have completed a pass behind-the-back left-handed, Dalton and Finley aren't one dimensional. Finley played on a high school state championship basketball team and Dalton has an 18-yard TD catch to his credit in the NFL.
The drafting of Finley and the embracing of Dalton would seem to reflect what this staff covets in a quarterback: brains, decision-making, accuracy and timing for a flexible, diverse offense. Athleticism? Of course. No question and they apparently have enough for this staff. The Rams are doing pretty well with Jared Goff, who is, no question, quite mobile, but that's not what makes it all go and he's not Mahomes or Watson or Russ. How many zone reads did Thomas Edward Patrick Brady pull off on the way to another ring in February? It takes all kinds. Rams left tackle Andrew Whitworth is a guy that agrees with Taylor that Dalton will play well in the system Taylor brings from the Rams.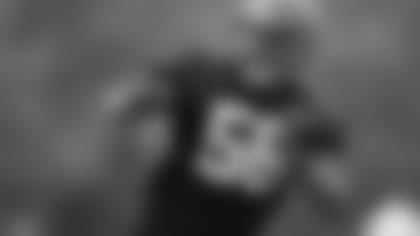 Hello Mr Hobson, I read your posts often, and enjoy your insight! My question is regarding college free agents. The Bengals always seem to find a good fit from college players not drafted. IE Vontaze Burfict! Whom among the 2019 hopefuls do you see having a shot to make this team? Who picks those players, or do they choose to come here. Excited for your answers! Jason Wallace, Hamilton, OH
JASON: Thank you for reading and taking the time to write. Please do so again. The Bengals have a list of draftable players that always exceeds the number that actually get taken. So after the draft they pursue the guys they like that matches the positions they need. But, in the end, it's the player that decides if he'll sign. Like you say, they always seem to find a guy, whether its Vontaze Burfict or Vincent Rey or Ryan Hewitt or Alex Erickson.
This year take a look at two offensive linemen, Keaton Sutherland, coached last season at Texas A&M by Bengals offensive line coach Jim Turner, and Louisiana Tech 's O'Shea Dugas, a monstrous 6-4, 330 pounds and had the biggest wingspan of any offensive lineman in the draft. You could see both as a guard, although they've played both guard and tackle.
At linebacker, two guys could have a shot in Memphis' Curtis Akins (now wearing Tez's 55) and Maine's Sterling Sheffield. Akins has good size (6-1, 235 pounds) and has been extremely productive with more than 800 tackles in high school and college. They really don't have a guy like the 6-0, 225-pound Sheffield. He's light, but has some juice off the edge and could run all day on teams.
And you've got to figure the three undrafted receivers can make a run pushing Cody Core, Auden Tate and Josh Malone. Temple's Ventell Bryant (6-3, 209), Nebraska's Stanley Morgan (6-0, 202) and Troy's Damion Willis (6-3, 204), all have the size and look to have the hands. Keep an eye on Willis, coming off a season with 17 catches of at least 30 yards.
Out of the two running back's they drafted who are you more excited for, Anderson or Williams ? Greg Luther, Cincinnati, OH
GREG: That sixth round where they grabbed Oklahoma's Rodney Anderson and Texas A&M's Trayveon Williams just may be the one they look back on in 2022 and say, "Wow." I like the looks of both guys. Both seem to be really solid locker room guys. You can tell Williams, who led the SEC in rushing last year, has some explosion when he gets the ball and is going to be a fine NFL back.
The 6-0, 224-pound Anderson is probably the more intriguing because of his injuries. Next to defensive tackle Renell Wren, Anderson just may have the biggest upside of anyone they drafted. When healthy, he had Joe Mixon-like numbers and he's a big man who can catch and dart. If he'd been healthy for three years instead of one, I don't see how gets out of the first round. I'd be willing to red-shirt the guy for a year just to make sure he gets himself right off that ACL tear from last September.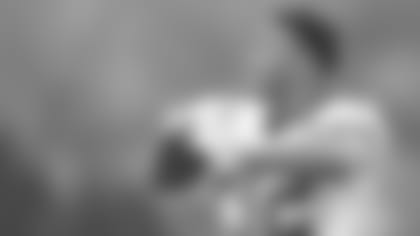 Is the Glenn move to left guard a definite thing or just the beginning of feeling out how to put the best line out there? It seems to me that we would be better off with Glenn and Jonah as the tackles and sending Hart to the bench. If this is what they are doing then what does that mean for Boling and the new signing Miller? Jon Davis, Riverview, FL
JON: Not definite, but it seems to be their No. 1 scenario since they went to it first. The way they see it, left tackle is Williams' best position. He was a star there in the SEC. Put him there, get him used to it if he's the obvious left tackle of the future. Make it now. They moved around Cedric Ogbuehi and Jake Fisher when they were drafted 1-2 in 2015 and it really hampered their careers.
Glenn was a guard in college and he hasn't been on the right side ever in the NFL. He's a better left guard than right tackle. As we know, the coaches have a higher opinion of Hart than the fans. They believe he's one of the five best. John Miller is the starting right guard. That looks set in stone. With incumbent left guard Clint Boling not practicing until training camp, he may be looking at a valuable utility role since he can play potentially all five spots, but he can for sure play both guards and tackles. Of course, things change and Seattle is still 107 days away. But that seems to be the rough draft.
Long time reader, I've written in before but it's been a long time. I feel like the "New Dey" is upon us and I'm excited about this upcoming season. I find myself siding with a lot of the players who have spoken up when they say that this team is going to surprise a lot of teams this season. My questions lie with the LBS and the O Line.
First, what sort of vibe are you getting from the coaches on our current LBS? I'm worried about the perceived lack of attention to the position as well as the fixes being rookies and a few returning injured players. Why no interest in Darron Lee? He was traded for a 6th rounder!
Second, the O Line, I've been following the articles and it really looks like the changes upfront (Jonah LT, Cordy LG, specifically) are going to bring a much cleaner pocket for Andy and running lanes for our RBS. So I guess that wasn't a question more of an observation. Sorry for being so long winded and thanks for your time. Aaron Bacot
AARON: Not at all. Thank you for taking the time and for penning another one. The answer to why they didn't pursue Lee can probably be found in the trade itself. The first thing the Jets coach did when he became the GM was unload Lee, a 2016 first-rounder, to the Chiefs for a 2020 sixth-rounder. Plus, he never played up to his potential in New York, was suspended for last season's final four games for violating the league's substance abuse policy (according to profootballreference.com) and at 6-1, 230 pounds is just small enough to worry them.
I still think they could add a veteran backer, but maybe it wouldn't happen until cut down day depending on how they come out of the preseason. I think they believe they upgraded with the drafting of Germaine Pratt and Deshaun Davis to put next to Preston Brown and Nick Vigil. You're right. Not much experience after Brown and Vigil. But they'll be playing with two backers 70 percent of the time.
You know how I feel on the second topic. The best way they can relieve the pressure on Dalton and the revamped offensive line is to cultivate a big-time running game. By that I mean a commitment to stick with it no matter how rough it gets. That's the only sure way to guarantee lanes of all kinds.
Hobs, I figure most of your questions will be revolving around the revolving OG position. Valid but I am interested in your take on the WR group. Green and Boyd follow in the footsteps of numerous dynamic Bengal duos, but where is the help in the new Zac Atttack offense? Hard to trust Ross and still big questions with Malone and Core. Cincy needs to go 4 deep to compete in this system over the course of the season. Who will step up? M Bloomfield
M: It's a good question. Especially since the Rams were really heavy with three receiver-one tight end sets. I thought it was interesting they had plenty of chances to draft a wide receiver and didn't for the first time since 2007. That tells me they like Ross and Alex Erickson behind A.J. Green and Tyler Boyd. And, like with Bobby Hart, you can't judge Ross off of what he did last year. You have to remember they have a new scheme and new coaches and they must think they can use these guys in a way that fits what they're doing.
The other thing is, too, there's only one ball and you've also got to get it into the hands of Mixon and Giovani Bernard in the backfield as well as Tyler Eifert at tight end. I'll stand by this. The whole thing starts by circling the number 275. Carries for Mixon and everything goes from there to open Taylor's teeming playbook.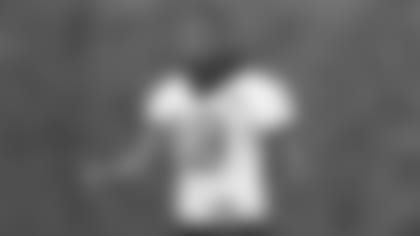 Geoff- lifelong Bengals Fan- started going to games at 8 years old with my dad and now 53 and still going with my dad- son and brother . Seen many ups downs and changes. My question is- with the new coaching staff and new defensive and offensive schemes seems like the plan is to make one more run with Andy - AJ - Geno and Carlos. Do you think if the Bengals don't make a Deep playoff run this year- then they will start a rebuilding process? Go with Finley at QB and possibly consider trading AJ and others? I hate to see AJ go but can't see him wanting to be part of a rebuild.
Also - will Ross be a factor this year or will he go down as a draft mistake? Thanks. Rodney Yee, Bloomington, IN
RODNEY: Your life-time support is much appreciated in Bengaldom. My gut? Can't trade Green. That's like trading Munoz. I don't know about a deep play-off run, but if this thing isn't turned around offensively, there are going to some hard questions. But it's way too early, especially on the Finley stuff. Let's see him at the rookie premier first, never mind some reps in OTAs and a pre-season second quarter. Can't make that kind of a call in May. I think management is pretty confident they've got talent here to win on offense. That's why Taylor was brought in. To fix it. They're not anticipating a negative result.
I think Ross becomes a factor in this offense because anyone can get the ball anywhere. He's been 50-50 on deep balls in his two seasons, but I think they'll find more certain ways to get it to him.