Jonah Williams, the NFL Draft's 11th pick and biggest name in a Bengals rookie offensive line class that is just plain big, lined up at left tackle Friday morning when new head coach Zac Taylor's watered down version of rookie minicamp got underway. He may be the left tackle of the future, but when that future starts with the veterans is anyone's guess.
What we know for sure is the 6-5, 302-pound Williams is a left tackle for at least the next two weeks. And the looming 6-6, 312-pound Michael Jordan, a fourth-round pick, is a left guard for at least the next 14 days after centering Ohio State last season to cap an exhaustive trip up and down the Buckeyes' line during a busy three years.
"One spot for now," said offensive line coach Jim Turner as he walked off the field. "It's the NFL, so they should be able to adjust quickly by moving to another spot. But to learn the system, I think it's only fair to somebody to put them in one spot and at least give it two weeks in one spot and once he learns the system, then he can he adjust. I think it's unfair if you do it any other way."
Turner isn't ruling out any positions for Williams ("Any first-round draft pick offensive lineman can play more than one spot.") And, as he observed, there's no sign of the starters or the pads and so, "It's speculative." Maybe we'll know more by the time rookies and veterans hit the field together in ten days, because they're not going to get much out of this weekend.
Remember your father's rookie minicamp of three days and five practices complete with team periods? This isn't even your twin's rookie minicamp. Only two practices for the draft picks. No 11-on-11. On Saturday morning the picks are going to be weightlifting while the college free agents and try-out players go through basically a personnel session. And that's it, kids. Home for Mother's Day.
In an obvious attempt to cut down on needless injury, Taylor is mirroring a transition throughout the league best exemplified by Jets head coach Adam Gase simply turning the rookie minicamp into an orientation weekend.
"I think what you saw ten years ago was the full three days, two-a-days, all that stuff," Taylor said after the first workout "You're doing 11-on-11 and getting your money's worth. Some teams have gone the other way. We're kind of in between. Just find that balance. You won't see any 11-on-11, but it's more than a tryout."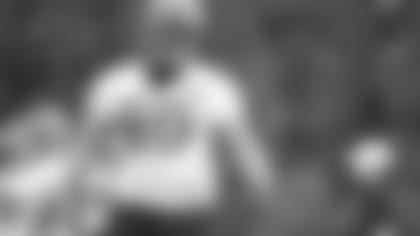 So it's a chance to watch one of Taylor's key assistant coaches in Turner, the demanding ex-Marine, go to work deploying his technique with two draft picks (Williams and the fourth-rounder Jordan) and two college free agents, one of whom played for Turner last season at Texas A&M, the 6-5, 316-pound Keaton Sutherland. The other, massive 6-4, 330-pound guard-tackle O'Shea Dugas of Louisiana Tech, had the longest wingspan among the draft's offensive lineman.
But even though Turner likes them big, he plays small ball. He wants even the tiniest step choreographed into his scheme and he'll chew you out if it's not. That's OK with Williams and Jordan.
"I like him. There's a right way and a wrong way to do it and make sure you do it the right way," said Williams , whose first-round grade was beefed up by his NFL-like rituals at Alabama, "I think it's a good mentality to have on the O-line, where it's so precise and it comes down to inches. I like how exact he is."
Jordan heard Turner's wrath when he didn't have his foot on a line to begin a drill designed to mimic the steps in a run play. And this sharp reminder: "No tippy toes. Always flat feet."
"Coach Turner isn't going to blow smoke up your butt or anything," Jordan said. "He's told us how it is and we just have to live up to the high standards he's setting for us."
This is the fourth team where Taylor has worked with Turner and if you want to get an idea how this thing is going to evolve, check in with the defending SEC rushing champion. Sixth-rounder Trayveon Williams, also of A&M, did it on the blocking supplied by Turner's group.
"Very intense, very intense," agreed Williams after practice. "He carries his military vibe in everything he does … He excels at his game and really helps everybody. (Turner's emphasis) is communication up front with the running backs because it's all about hat for a hat and get a man for a man. If you can't get a block done, if you aren't on the same page, I don't think it's going to work too well."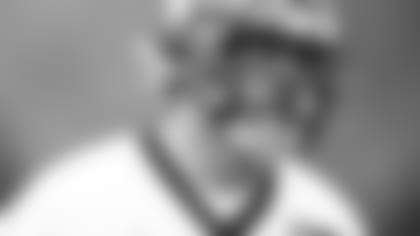 Both Jonah Williams and Jordan didn't see much difference from their college schemes. "It was little bit different, not much different," said Jordan and Williams saw, "some of the schemes are similar. Every coach has a certain technique on every block, but it's similar."
And Trayveon Williams can see some of A&M head coach Jimbo Fisher's handiwork.
"The one thing I was thinking about through this whole process is I'm extremely happy Coach Fisher came in when he did because (he) brought in a pro-style offense. Basically everything we did with Coach Fisher is about the same here, but different terminology, so I definitely feel comfortable."
What is different is the size of his line.
"It's a big difference. I'm excited to be able to run behind them," Williams said. "And hide behind them and be able to squirt out of there. Big guys. Be able to run behind them and do big things."
Turner's first glance passed his test.
"The first impressions are what I expected," Turner said. "They look good. Just learning the system. But they look like they're going to be fine."
Of course, where they end up looking fine remains to be seen. One of Cincinnati summer games is going to be guessing Jonah Williams' Opening Day position in Seattle. Left tackle? Or somewhere else?
Which is why the man said, at the moment, "It's speculative."
View images from the first rookie minicamp practice at Paul Brown Stadium on May 10.