The Bengals signed 10 undrafted rookies to contracts this spring. Below is a thumbnail sketch of the undrafted players the team added to their offseason roster along with some expert analysis.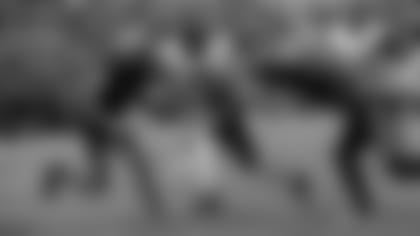 6-1, 235 – Memphis | Byhalia, Miss.
Excellent pro day with 4.52 seconds in the 40, 34.5 inches in vertical jump, 26 bench reps, according to Draft Analyst … Quarterback of bowl defense who logged 276 total tackles in 46-game career to go with 9.5 tackles for loss … Last season led Tigers with 100 tackles … Also had three TFLs and one sack, along with four quarterback hurries, one pass breakup, one forced fumble, one fumble recovery ... Pro Football Focus' highest graded backer in American Athletic Conference, according to Daily Memphian … At least eight tackles in six games, including AAC Championship and 2018 Birmingham Bowl against Wake Forest … Left game vs. UConn to watch birth of first child … Graduated in December after majoring in interdisciplinary studies … Nearly 600 tackles in four seasons at Byhalia High School along with six sacks, 10 interceptions and 12 forced fumbles … Captain of 2013 team that advanced to Mississippi championship game his senior year … DOB: 9/28/95
SCOUT'S TAKE: Good down-hill run defender. Ran fast. A little undersized, but instinctive.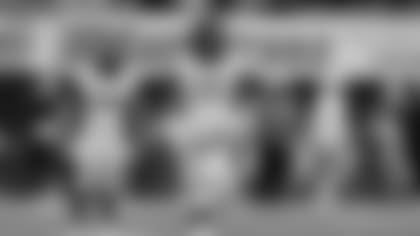 6-0, 188 - Coastal Carolina |Temple Hills, Md.
Graduated before the 2017 season with degree in public health ... Team Leadership Council member for four years … Three-year starter … In 42 games had 140 tackles, 5.5 TFLs, two interceptions, 23 pass breakups … In '17 was named both team's defensive MVP vs. Troy with eight tackles, career-high three pass breakups and Offensive Player of Game when returned fumble 50 yards off botched field goal for longest fumble return in school history and only touchdown in loss to Texas State … Gave up just two completions his senior year while leading Gwynn Park High School to region title game in Maryland's state championship … DOB 5/31/96
SCOUT'S TAKE: Small, but very fast. Really quick. Ran a 4.42. Good in press despite being small. Physical player.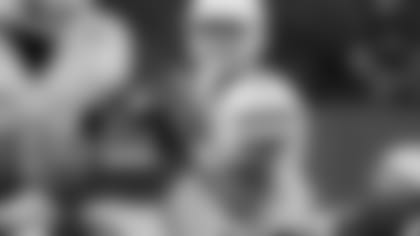 6-7, 242 - Central Connecticut State | Hamburg, N.Y.
After impressive pro day workout draft guru Gil Brandt tweeted he could be a Day 3 pick … Dolegala and fourth-round pick Ryan Finley only QBs invited to Paul Brown Stadium during draft process … Last season completed 61 percent of his passes for 2,221 yards, 16 touchdowns and six interceptions … In 2017 season he became the school's all-time passing leader and was named Northeast Conference Offensive Player of the Week after having a hand in all four TDs in road win over Duquesne that clinched league crown … Overcame suspension for playoff game after team celebration at his off-campus apartment went awry … "I learned from it, and I'm a better man because of it," he told Dom Amore of The Hartford Courant … Graduated in December with degree in biology … Shoulder injury in senior year at St. Francis High School just outside Buffalo forced him to prep school at Milford Academy in New Berlin, N.Y. … Grandfather Al Bemiller played on Syracuse's 1959 national championship team before playing center and guard for Bills, blocking for both Jack Kemp and O.J. Simpson …DOB: 10/7/96
SCOUT'S TAKE: Rocket arm. Very athletic frame. Similar frame athletically to Bengals back-up quarterback Jeff Driskel, one of best athletes on the team. Very low body fat guy. Major arm strength. Big arm. Has a lot of big-league traits but hasn't been at a major level.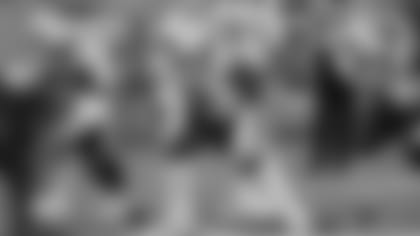 6-4, 330, Louisiana Tech | Lafayette, La.
Four-year starter, three-year All- Conference USA … 247sports.com's Freshman All-America Team in 2015 … Moved to tackle for senior season with one of draft's longest wing measurements at 86 3/8 inches, according to Ourlads Scouting Services … Lettered in track and wrestling in high school … won a Louisiana state wrestling championship his senior year at Northside … DOB: 9/22/96
SCOUT'S TAKE: Real big. Extremely long. Strong. Anchors well. Not fast afoot, but has intriguing size and strength.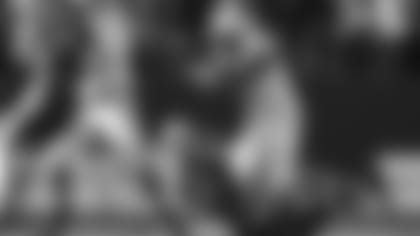 5-10, 229 - Virginia | Suwanee, Ga.
Started 24 of the Cavs' last 25 games … Averaged 4.3 yards per 430 carries in that stretch … 19 career rushing TDs … Coming off 1,026-yard rushing season … rushed for 106 yards and a TD against South Carolina in Belk Bowl on school bowl-record 26 carries … First 100-yard game came against North Carolina in a junior season he rushed for 836 yards … First college carry went for 39-yard TD vs. William and Mary in his freshman season … Later that season carried ball on last three snaps to score winner in triple OT over Syracuse … earned American Studies degree … helped lead Peachtree Ridge High School to Sweet 16 in Georgia playoffs with 1,677 rushing yards and led the county with 30 TDs … DOB: 3/22/96
SCOUT'S TAKE: Extremely efficient. Very physical. Downhill. Great vision. Plays faster than slow 40 times. Very tough. Good decision-making. He gets everything he physically can out of his body.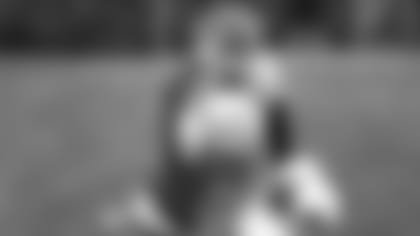 6-2, 194 - Tiffin | Columbus, Ohio
Stat machine in Division II … Trying to follow 12-year NFL wide receiver Nate Washington's big Tiffin stat line … Set school record with 267 catches … Also rang up 3,603 yards and 40 TDs in 45 games … In between a 2017 season cut short by injury, he had 77-catch years in both 2016 and 2018 … He just missed a third 1,000-yard season with 922 as a sophomore … DOB: 5/4/96
SCOUT'S TAKE: Really productive. Big. Not a burner. Long. High-point guy.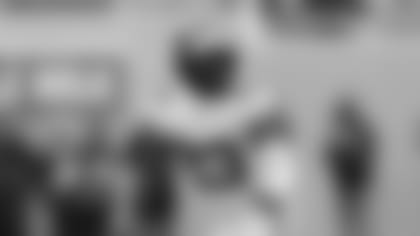 5-11, 207 - Michigan | Huber Heights, Ohio
Voted a captain for his senior season … started all 13 games with 74 tackles, three for loss, two pass breakups… second straight season named Big Ten honorable mention … As a junior named Most Improved Defensive Player with 68 tackles, 4.5 for loss, two interceptions, and seven pass breakups … Had huge game against Cincinnati that season with career-highs on eight solo tackles and two pass breakups, plus his lone career sack … As sophomore he was blur on special teams with 17 tackles in 13 games … Grew up Michigan fan in the Land of the Buckeyes just outside Dayton … Led Wayne High School to the Ohio state title game at Ohio State … According to Adam Schnepp of MGOBLOG.com, Kinnel gave up his starting streak of four seasons on Senior Night so one of his teammates could start his first game … Four-star prospect at Wayne, ranked No. 10 safety nationally and No. 1 in Ohio by Scout.com …DOB: 1/31/97
SCOUTS TAKE: Good character guy. Heady player. Looking to tackle more consistently.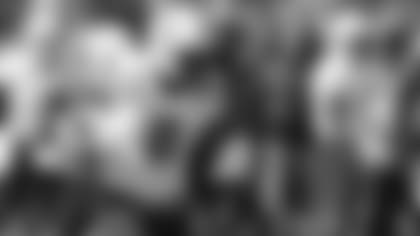 6-0, 202 - Nebraska | New Orleans, La.
Former Cornhuskers QB Zac Taylor hooks up with Nebraska's first 1,000-yard receiver … Morgan, a captain and Offensive MVP from last season, also holds school's all-time records for career receptions (189) and receiving yards (2,747) after grabbing 1,004 this past season … If that's not enough to make him Nebraska's best receiver ever, then school record five 100-yard games in a season set as a junior, as well as 38 straight games with a catch, do … 4.53 seconds in the 40-yard dash, vertical jump of 38.5 inches, broad jump of 10 feet, five inches, all in the top 10 of all receivers at NFL scouting combine, according to a published report. Same report said second-fastest time in cone drills (6.78) and fourth fastest in 20-yard shuttle (4.13) … Not related to the Stanley Morgan that caught 534 balls and more than 10,000 yards during 12 seasons in New England in a career that stretched from Darryl Stingley to Irving Fryar (speaking of Nebraska) … DOB: 9/7/96
SCOUT'S TAKE: Solid production over the last couple of years. Doesn't have explosive speed numbers-wise, but has good strength and good hands.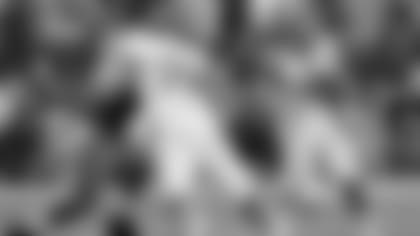 6-5, 316 - Texas A&M | Flower Mound, Texas
Started 32 games at three spots, both left and right guard and right tackle, in College Station…25 of those starts for current Bengals offensive line coach Jim Turner … Not invited to NFL scouting combine, but at his pro day he had a 36-inch vertical, a 9-foot-6 broad jump, and 27 reps on bench press…. According to gigemgazette.com, that would have been first, fifth and 13th, respectively, among O-linemen had he been in Indy … Received team's Most Improved Offensive Lineman Award and the Senior Academic Award … At Bengals rookie minicamp he'll be blocking again for the SEC rushing champion, teammate Trayveon Williams … Four-star prospect at Marcus High School who chose Texas A&M over Arkansas, Miami (Fla.), Oklahoma and Texas.… DOB: 2/12/97
SCOUT'S TAKE: Good knee bender. Good initial quickness. Good football intelligence. Young, interesting guy (just turned 21) looking for consistency from snap-to-snap. Excellent body control and balance.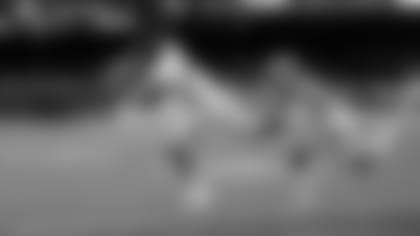 6-3, 204 - Troy | Meridian, Miss.
This past season led the Sun Belt in catches of 40-plus yards and 30-plus yards … ranked seventh nationally with seven 40-plus yard receptions and 12th with 10 30-plus yard catches …Ninth in the country among players with at least 40 catches at 18.02 yards per catch … In 2017 tied the New Orleans Bowl record with 11 catches on his way to 136 yards and two TDs in win over North Texas State. Before that season he spent his first two years at East Mississippi Community College, where as a sophomore he averaged 18.2 yards per his 34 catches for the No. 2 team in the NJCAA ... Believed to be the top-ranked Bengals' rookie free agent … Had three straight 1,000-yard seasons at Southeast Lauderdale High School … DOB: 6/20/97
SCOUT'S TAKE: Not one trait knocks you out, but this guy is a very well-rounded receiver. Long. Tall. Quick. Good hands. Good catch radius. High-pointer. They used him in a lot of different sets at Troy and tried to get him the ball in space.