The first rule of Mike Zimmer's defense:
Which is good news for guys like defensive linemen Frostee Rucker and Jonathan Fanene, linebackers Eric Henderson and Ahmad Brooks, and safety Chinedum Ndukwe, and any other defender that doesn't start but is seen as versatile.
"Maybe we don't have the best 11," Zimmer said at this week's media lunch, "but maybe collectively we have 22 to get to 11."
Maybe, Zimmer mused with his defense five days away from making its '08 debut at training camp, they'll have a run group or pass group. At the very least, he says, the defense is going to do what it can to stop the run. The schedule says it's a must with half the games against teams that finished in the NFL's top 10 in rushing last season. That means if a team comes out in, say, double tight ends, Zimmer may decide to go with a package that has three safeties to defend the run. And yet, maybe he doesn't take anybody off the field because he has decided that a guy like cornerback Leon Hall can move into a safety spot.
Or, maybe the Bengals decide that Rucker, a defensive end, is better against the run than sack ace Antwan Odom, and they roll out Rucker against double tights. Or, maybe they want Odom and Rucker on the field at the same time and go with five defensive linemen and two linebackers.
Or, maybe they stick with the four linemen and go with four linebackers by brining in backup middle linebacker Corey Mays off the bench to clog the run.
That's what Zimmer means by no laws.
"I don't know if we can do it. You have to see what happens when the pads come on," he said.
No doubt he wants to do it and harkened back to his four seasons as coordinator for a Dallas team headed by the Canton bust himself in defensive guru Bill Parcells.
"We have to be a little creative and inventive with some of the things we're doing I think," Zimmer said. "Parcells used to say, 'Have a vision for the player.' That's what we're trying to do."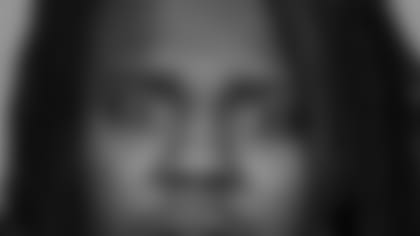 Zimmer uses as an example Henderson, a pass-rushing defensive end that played SAM backer before he suffered a season-ending hand injury in the preseason.
"What's the vision? What's the role he can play on this team?" Zimmer asked. "Maybe he goes (in) on one play and you change out one guy. Whatever it is. Maybe Corey Mays. Who knows?"
But Zimmer knows he wants to keep whatever works simple, so there won't be a dizzying blend of personnel groups every snap.
"We're trying to be creative without changing everybody else," he said. "If we just take out one safety and put in a corner that's playing safety, all the other 10 guys are going to do what they always do. That's how we're trying to do it. Leave 10 guys alone, change one guy, let him learn one (added) position so we're not all learning different new things."
Zimmer likes his tape, as any coach's son might. But he's also a coach's dad. Son Adam is a defensive assistant for the Saints and they spent some of their summer vacation watching each other's tape, which is OK because they don't play each other this season.
"Gary (Gibbs) knows all my calls anyway," said Zimmer of the Saints defensive coordinator that worked with him in Dallas.
One of the things Zimmer is known for is blitzing. Which is why he's so intent on making sure his corners can play man-to-man. That opens his cupboard of pressure packages and so far he likes what Hall and Johnathan Joseph have shown in the spring camps.
"I wasn't sure if they could play man-to-man," said Zimmer of his first impressions. "But watching them, they're both pretty smart guys, they both can run. I think they both have good hand placement, they have good strength and decent size. And so far they've been competitors. Both these two guys. They get beat, they come back. If we can continue to do that ... if we can get all those guys playing well it (will increase options)."
And, Zimmer reminds, it could be four corners and no safeties. He also says his defense has "a lot of rules," even with the prospect of unconventional looks.
But there is one convention he knows works well. He saw it in his first two seasons as the coordinator in Dallas under head coach Dave Campo. In 2000, with a unit overshadowed by the Hall of Fame Triplets (Troy Aikman, Emmitt Smith, Michael Irvin) and overwhelmed by the run (dead last in the NFL vs. the rush), Zimmer led his guys back to a No. 4 overall ranking in '01.
"The big key with this group is to have some success," Zimmer said of a defense that has been one of the six worst the past three seasons. "They want to believe in something. If we can have some success early, I think that will allow them to buy into it a little more and then get the ball rolling. Success always helps."