John Thornton knows firsthand that his defensive line is going to have to hit Kurt Warner early and often Sunday if the Bengals are going to beat the Cardinals.
"He's the guy that beat us," said Thornton, a rookie tackle for the Titans the day Warner led the Rams to the Super Bowl title eight years ago. "You can tell he's still the guy that was a Super Bowl MVP. Tough and pinpoint."
Warner is still the second-most accurate passer of all time at better than 65 percent and it will help Thornton's line if it continues to get help from a couple of kids the Bengals have been waiting on in Frostee Rucker, a third-round pick from 2006, and Jonathan Fanene, a sixth-rounder from 2005.
"They give us energy," said defensive line coach Jay Hayes. "I tell them, 'You've got to give me energy, you've got to get things rolling and get things shaking,' and that's what they've been doing."
Eventually the Bengals would like the defensive line to do more, but they don't know if it can and now it seems like it has some semblance of health that the club can start finding out. On Sunday Rucker figures to suit up for a third straight game, the first time in his career. Fanene looks to play in his eighth game of this, his third season, one more than the seven he played in his first two seasons.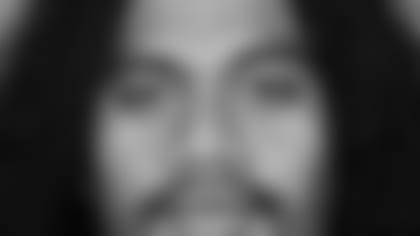 FaneneFanene, a 300-pounder that can duck between tackle and end, didn't get into the stat line until last Sunday in Baltimore when he recovered a Steve McNair fumble after sacking him. Rucker, a 280-pound end who can work inside on passing downs, had four tackles in just seven snaps against the Ravens and came up with a forced fumble to go along with his fumble recovery in Kansas City.
If it seems like Rucker always seems to do something when he gets in there, Hayes hears you.
"He's got a knack," Hayes said. "Hopefully they'll be developing into starting roles, but the plays they get now are limited. They know that makes them hungrier to get in and do something. Hey, show me you deserve more snaps and you're going to get in there. Simple as that."
Rucker's preseason this year was cut short with a hamstring problem early in camp and a broken hand in practice last month has delayed things even more, although he's missed only one game since it happened and has played with a cast.
Rucker shook his head one day after practice last week. The Bengals had somehow managed to get Justin Smith off the field for seven plays at right end, a feat that rarely happens because Smith usually plays better than 90 percent of the snaps in a season.
"The guy's tough. He keeps playing and playing and I've learned a lot just watching him," Rucker said. "I think I finally feel comfortable now. It's been hard between the injuries and making the adjustment from college where you're the man."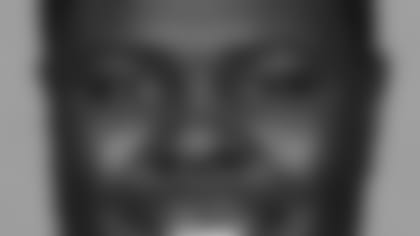 RuckerEven before Rucker suffered what turned out to be a season-ending shoulder injury in the preseason opener of his rookie season, Thornton came away impressed almost immediately. He compares Rucker to a sack ace defensive end that also played in that Super Bowl.
"He's a shorter (6-3) Kevin Carter," Thornton said. "He's quick. He's an end on running downs and tackle on some passing downs. He sort of reminds me of Kevin. He looks like him. He's quick and you can tell he's a guy that makes plays and has a knack for the ball. He's a perfect 4-3 player, really. He can move from end to tackle, he can drop in coverage and he can do a lot of things. So can Fanene."
Whether they can do enough to make the Bengals impact their offseason plans along a defensive line with two players in the last year of their deals in Smith and Bryan Robinson is going to be determined on a day like Sunday.
When the Bengals play a quarterback that can deliver big plays even when getting hit.
"If our pass rush hadn't been so good, we probably end up winning the Super Bowl," is the way Thornton remembered it.
Late in the game, Titans defensive end Jevon Kearse bull-rushed Rams tackle Fred Miller back into Warner as Warner threw a ball to wide receiver Isaac Bruce streaking down the sideline for the winning touchdown.
"The ball didn't go as far as he wanted and our corner, Denard Walker, had perfect coverage," Thornton said. "But (Isaac Bruce) had to come back for the ball, or maybe it's intercepted.
"But (Warner) was unbelievable that day, no question about it. They only had about seven yards rushing. And he's still playing the same way. The guy is tough and he'll still take a shot to get it downfield."
The Cardinals figure to get more than that rushing Sunday. But Thornton isn't buying into the theory that Arizona, under former Steelers offensive coordinator Ken Whisenhunt, has turned into a smashmouth version of Pittsburgh West.
"They have the same principles, but Pittsburgh is predicated more on the run," Thornton said. "Arizona has a different passing game, big guys on the outside but they've also got a tough offensive line. Just a little different."
The challenge for the Bengals is no different Sunday. A defense ranked in the bottom six of sacks per pass has to get to the quarterback.
"We can't let him pat the ball two and three times back there," Hayes said.