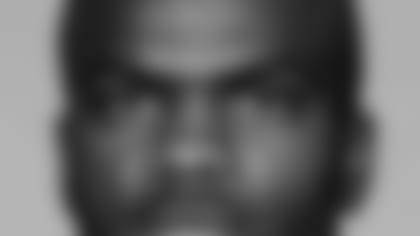 Anthony Wright, who may very well be the Bengals' sixth Opening Day quarterback since Jeff Blake started his fourth and last opener for them in 1999, grew up one of Blake's Moon Balls away from East Carolina.
As Blake put ECU on the map in the early '90s, Wright, a Vanceboro, N.C. native, couldn't help but emulate him down the road at West Craven High School.
He would eventually become bigger than Blake at 6-1, 215 pounds, but a tight spiral, a gifted deep ball, and the ability to run for a first down are going to give Bengals fans a bit of a reminder.
"I'd rather go two plays in 80 yards," Wright said Friday after making his one-year deal official. "I feel like I can get it downfield. I'm really excited about coming to an offense that has a lot of great players. Watching them last year in Cincinnati was like watching seven-on-seven."
Wright isn't sure he'll be watching or not come Opening Day. He hasn't spent a lot of time examining Carson Palmer's medical records following reconstructive left knee surgery as evidenced by his question, "What was it exactly that he tore?"
Told Palmer tore the anterior cruciate and medial collateral ligaments and that Opening Day marks the eighth-month anniversary of the surgery, Wright predicted that he'd probably be back by the opener using his own experience.
"I tore an ACL on Nov. 1, 1997 and came back to start the next season," Wright said of his senior season at South Carolina. "Eight months? I think he can do that, but we'll see what happens. I'll be ready for anything."
Wright's arrival in Cincinnati this Monday morning via Baltimore, Dallas, and, naturally, Pittsburgh, has been the stuff of a grizzled 30-year-old journeyman who knows the game and the NFL and has been around the block. He doesn't have near the experience of a Blake or a Jon Kitna with just 19 NFL starts. But he does have the rich experiences of replacing a Hall of Famer in Dallas and leading a team down the stretch to a division title in Baltimore. He has the same number of playoff starts as Kitna (one), and doesn't carry the Moon Ball-sized chip on his powerful right shoulder that Blake carried sitting behind Boomer Esiason, Neil O'Donnell and Akili Smith.
"You look at the year he had last year," said Wright of Palmer, "and this guy is clearly one of the best in the league. The guy has so much talent. There aren't too many quarterbacks I'd be happy sitting behind, but he's one of them."
Actually, Wright has done that before, too. After the Steelers released him, Wright hooked on with Dallas in 2000 and ended up starting five games for the injured Troy Aikman. It turns out the guy who emulated Blake is now backing up a guy who is an Aikman clone.
"I'm used to coming in for difficult situations and that was tough with Troy being out," Wright said. "I was watching Carson last year and I was thinking, 'Man, that's Troy.' Everything he does is 100 percent like him. Especially when he gets back there and throws the ball."
Wright admits he wasn't as comfortable sitting behind lesser quarterbacks than Aikman and Palmer during the last four seasons in Baltimore, where, by the way, he crossed paths with Blake in 2002. This is a guy who takes pride in his abilities and accomplishments and speaks wistfully of 2003 as he reminisced about several players going upstairs and urging the braintrust to start him late that season as the Ravens battled the Kitna-led Bengals for the AFC North title.
With first-round pick Kyle Boller hurting and Chris Redman struggling, the Ravens turned to Wright and he led them to a 5-2 finish. He couldn't lead them to a playoff victory, but he negotiated what amounted to the division title in starting the 31-13 victory over the Bengals on Dec. 7 that featured running back Jamal Lewis' 180 yards and Wright's eight-yard touchdown pass to Marcus Robinson on the second play of the second quarter that gave the Baltimore defense an untouchable 14-3 lead.
Wright, 8-11 in his career as a starter, has found ways to win. He's the prime example of a quarterback being as good as the guys around him. Two years later with Boller hurting again, Lewis not as effective and Ray Lewis and Ed Reed gone on defense, Wright was just the opposite at 2-5 as a starter.
He may not have the level of defense in Cincinnati, but he says it's the most talent he's ever been around in the pros on offense since the Steelers signed him out of South Carolina as a free agent in 1999.
"That team had some weapons," Wright said. "Jerome (Bettis), Dermontti Dawson, Hines (Ward), and (Antwaan) Randle El. But I'd say this is the most. I'm excited about getting around all those guys."
Bengals offensive coordinator Bob Bratkowski brushed up with Wright in Pittsburgh when he was the Steelers wide receivers coach in '99 and '00 and thinks Wright can pick up the offense in time to help.
"He's got a good football mind," Bratkowski said. "We like his arm and his experience and his ability to move around. Any time a quarterback can move, that's always going to help him."
Bratkowski isn't sure how the rotation of Wright, Doug Johnson and Craig Krenzel is going to work when the 12 coaching sessions start May 16. The Bengals are still planning that out, but Bratkowski and quarterbacks coach Ken Zampese know they are in for a whirlwind spring with Wright and Johnson learning the system and Palmer not participating in the May and June camps.
"We still have to catch up Doug, too," Bratkowski said. "We'll see how it goes, and who picks up what when."
Wright, grizzled journeyman that he is, just assumes he's in for a competition for the backup job.
"I've always had to fight to earn whatever I got ever since I came into the league," he said. "I'm ready to do that."