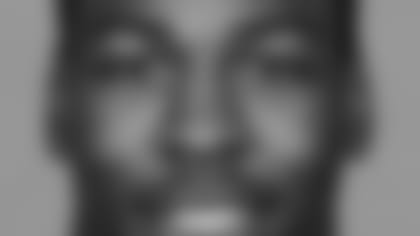 James Brooks glanced at Kenny Irons as quickly as one of his career 4.8 yards per bolt from scrimmage and pronounced Irons 205 pounds after watching him work Saturday on the middle day of the Bengals rookie camp.
"Yeah, 202," said Irons, which makes him destined to be the smallest Bengals running back since, well, Brooks says he used to get on the scale with a five-pound weight in his jock to reach 200 pounds.
"It's not the size of the dog. It's the size of the fight in the dog," said running backs coach Jim Anderson, and the 5-11 Irons has bared his teeth enough in this camp to show people the Bengals got the speed back they need in the second round.
Heading into Sunday's final workout, the Bengals looked to be pretty pleased with the play of their drafted defensive backs—cornerbacks Leon Hall and safeties Marvin White and Chinedum Ndukwe—as well as Irons, a kid they continually call "quick," "explosive," "darting," and "a good catch."
Brooks, of course, was all these things when he arrived here back on May 29, 1984 in one of the most one-sided trades in sports history. The Bengals sent San Diego their leading but declining rusher in Pete Johnson, the prototypical power back, for Brooks, a little-used 25-year-old stereotypical scatback who turned into a four-time Pro Bowler and the X-factor in one of the NFL's most devastating offenses. A Marshall Faulk before Marshall Faulk with the ability to line up as a receiver despite being just 5-9.
"He told me, 'I can't believe their owner gave you up like that,' " Brooks recalled Paul Brown telling him later. "They told me Cincinnati and I said, 'That cold place?' "
Until Saturday, Brooks had been just a picture on the wall to Irons. When Irons walks into the coaches' offices at Auburn, Brooks is on display much like he is cut out in the hallway leading from the Bengals weight room to their locker room running behind Hall of Fame left tackle Anthony Muñoz.
"I've heard about him, that he was a hard physical runner," Irons said. "That's how I see myself - a fearless runner. I don't see a linebacker being bigger than me as a problem."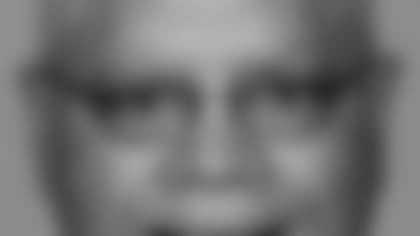 When the Bengals drafted Irons, Anderson, who arrived with Brooks that same spring, compared him to Brooks because of his toughness, size and speed. And there is the Auburn connection. Irons and Brooks met face to face before Saturday morning's practice after Brooks, still looking Super Bowl ready at age 48 and weighing just a pound less than Irons, had already seen him play at Auburn.
"I just told him to learn the offense," Brooks said. "Whatever you do, just learn the system. Everything is so much easier when you don't have to think.
"I expect a lot out of him. Hey, he's an Auburn running back," Brooks said. "No excuses."
The Bengals chose Irons, for the moment anyway, to be anything but physical. They've got all that in their bellcow Rudi Johnson, speaking of Auburn, a wondrous steady performer who has twice set the franchise's season rushing record. They are looking for Irons' speed to complement Johnson's power that while needed and underrated hasn't netted a 40-yard run in 37 straight games.
It's a trait the Bengals would still love to get from Chris Perry, but with the 2004 first-rounder hounded by injuries, they couldn't wait and dove into a second round that has been bountiful with backs.
Long before Joseph Addai and Dominick Rhodes, and Thomas Jones and Cedric Benson helped run their teams into the last Super Bowl with the supposed new 1-2 running trend, Brooks was leading the Bengals to 10-win seasons splitting carries with guys like Woods, Green and Larry Kinnebrew. He never carried more than 221 times in a season and only carried more than 200 twice.
"Inside, I didn't like it because I wanted to carry it more," Brooks said. "But it worked out for the team. They're going to have to learn to share. We made it work."
Irons won't be "The Man" this year, or probably next, but the Bengals know they got him in a spot (the 49th pick) where they may have plucked another franchise back. The best one, Corey Dillon, came via the second round in 1997. So did a Pro Bowler in Harold Green in 1990, and a 1,000-yard rookie in Ickey Woods in 1988. Eric Ball, who works with the backs, arrived the same way in 1989 and admits he's a fan of those big runners that just seemed to roll off Anderson's assembly line.
Perry goes about 220 to 225 pounds. Johnson set the club record with 43 carries in a game at 218 pounds. Dillon set the franchise rushing record anywhere between 225 to 230 pounds. Woods was a good 230 to 235, and Green was a long glass of water in the 225-pound range. Ball went about 215 to 220 himself.
All of which throws Anderson back to the future with Brooks and Irons, back to a day when Boomer Esiason said Brooks played with the heart of a 230-pounder.
"It doesn't matter when you play the game like you love it," Anderson said.
Irons certainly talks that game and he certainly looked that way on tape, where one NFC scout said he ran bigger than his measurements.
"I love to hit people," Irons said. "I'll find you and hit you. It fuels my fire. My whole game changes when I get hit hard. I want to hit you harder. I'd rather run over you than around."
Brooks saw Irons do all this at Auburn. He smiled, and he remembers that while he wishes he carried the ball more, it may have helped him that no one can remember him carrying more than 15 times in a game very often.
"I told him that you don't always have to look to get hit," he said. "I played 12 years in the NFL," and he'd counsel Irons to be smart about taking those shots.
"Yeah, I didn't have to worry about carrying it 300 times a year like Rudi," Brooks said.
But, yes, Brooks said, it is possible to run over 270-pound linebackers at 200 pounds.
"If he can take me on like this, of course I can't do it," said Brooks, moving his body so you are squared up with him. "But if I set him up, give him a move while he's going full speed, he's not going to have the balance and you can run over him."
The scouts say Irons runs a little too high, a little too straight up, but Brooks says not to worry.
"That won't happen after you get knocked down in this league the first couple of times," he said, and Anderson agrees.
"The thing about it is he's good, he puts his pads over his legs, and then as he gets his pads over his legs the drive that he gets through his legs will be really good," Anderson said. "It's something that you have to experience as you play and you get that pad level down, stay low and run over your pads."
Brooks says one of the biggest things Irons has going for him is Anderson. He respects no coach he's ever had more because of this philosophy.
"With a back you show the plan," Anderson said. "How they need to do it. The concepts and philosophy, but at some point their athleticism has to kick in. It doesn't matter if it's JB, Rudi, Kenny, Chris. They understand the road map, but at some point during the journey their athleticism has to kick in."
But Brooks' name became entwined with the ultimate work ethic. He would wait maybe 48 hours after the season to resume workouts. The first time Paul Brown saw him running the steps at Riverfront Stadium, he asked Brooks why and when he told Brown, "I like to run," Brooks remembered the old man looking satisfied with the answer.
Which brings Brooks to catching the ball. He wishes Irons would catch it away from his body more instead of letting it get in on him, and Irons did make one of the better catches of the camp Saturday afternoon stretching high to snare a ball in a crowd during a scrimmage.
Brooks is excited about that. He's not fazed by the fact Irons caught only about 20 college balls.
"How many balls do you think I caught at Auburn?" asked Brooks, who still holds the club record by a back with more career catches than receivers Tim McGee, Peter Warrick and Chip Myers with 297.
"I worked at it. I caught punts at San Diego. But that's it. I stayed after practice and would catch 100 balls from the machines."
After the Saturday morning practice, Brooks spoke to the rookies on the field.
"He told us not to take one day for granted," Irons said on a day Brooks came down from the picture on the wall at 201 pounds.
"Half-pint," Anderson said. "Over proof."