 GEORGETOWN, Ky. - It always ends up being a failed New Year's resolution, like going on a diet or getting more exercise.
But while the Bengals just might be able to get Justin Smith to play fewer snaps this year, he also plans to take a smarter line to the quarterback.
"It probably wouldn't hurt to come out a little bit more than I have and we have the depth to do it now," Smith admitted this week in the dying days of training camp. "And I'm cleaning up parts of my game. ... I was stubborn."
The Bengals head into their final workout of the year Wednesday at Georgetown College and what really has changed? The Bengals have another year left on their infinite camp deal, Marvin Lewis staged his rookie show Tuesday night, and Smith is coming off a season that he played 97.7 percent of the 1,066 plays.
Well, maybe there is a bit of a difference.
"He's getting smarter," said defensive tackle John Thornton. "The way he used to play, it was like he would just run into a wall and blow himself up. But that's the way he always did it. He came up under (Tim) Krumrie. Maybe that's the way he played in college. But he's getting smarter and the way he's playing now he's going to play longer."
It probably won't be for the Bengals and this is probably his last camp here as the Bengals franchise player working on a one-year, $8.6 million contract. But true to the old-school covenant he struck with himself somewhere back in the day, he never acted like your basic franchise player by not showing up for the spring workouts, blasting management, or gumming up camp with a holdout.
He just shrugged and went back to the weight room.
"I'm just thinking about this team and happy to be a part of it," Smith said. "I'm having a blast with good guys and hopefully we can win a ring."
Smith did opt not to sign his one-year tender until the on-field activity began in May, eschewing his typical weight-room work at Paul Brown Stadium in February and March. But even then he went back to his roots at the University of Missouri and used it as a positive.
"To see the hunger in the eyes of the college guys, that kind of got of me re-energized a little bit. It really did," Smith said. "Instead of just coming in and everybody being on the same page, and then just so see that 20, 22-year-old guy who will do anything ... "
Smith, of course, turns an ancient 28 next month, but he knows those are "dog years" when recalling how he came out of Missouri a year early and played his first NFL game the week he turned 22 under Krumrie, his defensive line coach and legendary Bengals nose tackle. He agrees with Thornton and current line coach Jay Hayes that he's a smarter, different player.
But the Bengals would love the same kind of production. Name a defensive end who has had at least 91 tackles and five sacks over the last four years, culminating with 110 and 7.5, respectively, while playing all three downs in '06, and it's going to take awhile. If Smith matches his career-best of 8.5 sacks, he joins Eddie Edwards (83.5), Reggie Williams (62.5) and Ross Browner (59) as the only Bengals with 50 career sacks.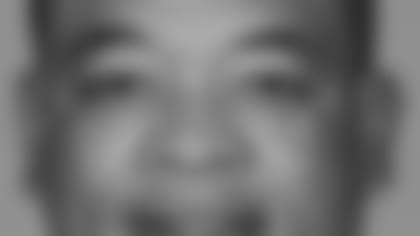 "Something I know about Justin is that he has no problem ever working. He likes hard work," Hayes said. "The thing he has improved on is paying more attention to detail. He used to have that attitude of, 'Just kill them all.' Just smash, smash, smash. The thing I've tried to impress on him is that the devil is in the details."
Smith knows his basic move. The bolt around the tackle. But this is how Hayes has tried to attack the details.
"Maybe a little thing like turning his shoulders and toes to the quarterback," Hayes said. "In the past, to beat a guy, he just may keep on floating outside the guy. But you've got to get your shoulders turned and pointed to the quarterback and that will get you going in the right direction. And it's a little thing. But it's something you remind him of and you see the result.
"He gets so many pressures. If you look back over the last couple of years and the times he hits the quarterback as he's throwing the bal. The thing I'm trying to get across to him is don't leave a sack or a tackle because you may have taken one misstep or half a step, when you could have stepped straight, or put your hands inside. Where you have to be just more precise instead of just killing a guy. You can't just shoot him all over. It's one to the temple."
But don't get Hayes wrong. Smith and Robert Geathers are his pass rushers, pure and simple and they are going to play on third down. Backup left end Bryan Robinson is going to move inside in sub packages while Jonathan Fanene looks to have the lead backing up Smith at right end while also moving inside at times.
"We're going to play our best guys and by far No. 91 (Geathers) and No. 90 (Smith)," Hayes said. "Without a doubt."
Yet Smith has been hearing the advice. Maybe more importantly, he has felt it all with 91 straight starts, the longest on this defense.
"I was stubborn in that for a long time," Smith said "I'm trying to work more stuff into my game. The straight line is not always the best line. I try to work angles on guys, just be be a little more smart. Formations. I used to not pay as much attention as I should. What the tendencies might be. What to expect. I'm trying to learn from that and get a feel for what they're going to do before they do it instead of just chasing the ball around."
Like what happened against Detroit in last Thursday night's preseason opener. Smith's sack of Jon Kitna came off a blitz where he slanted down inside over the guard in working a stunt with linebacker Rashad Jeanty, and he bowled over left guard Edwin Mulitalo.
It's an example of what Smith would like to do more and more with left end Robert Geathers heading into his fourth season coming off a 10.5-sack year. Smith senses the coaches are going to give him and Geathers some more liberties this season.
"What me and Rob have been talking about is to have the freedom to call out your own games," Smith said. "Having flexibility to move around, not always (aware) where me and Rob are coming from. It doesn't hurt to say anything now because I think in a game we're going to be doing so (many) different things that we're going to be on the same page and we can create something special here.
"We both can drop (into pass coverage); just really utilize both of our skills and try to get the most out of us. Instead of just leaving us sitting there and playing straight up down in and down out. Let's move around. Let's use everything we can to get the most out of both of us."
It's part of the mantra the Front Four of Smith, Thornton, Geathers and Bryan Robinson have taken up this offseason. They are the most veteran players at the defense's most seasoned position and they have been knee deep in the leadership role in this camp and during the offseason, and Smith thinks that will be seen in a streamlined scheme.
Asked if the defense is going to do less, he allows, "Yes and no."
"We're trying to make sure that we leave no stone unturned out there," Smith said. "And make our game as exact as we can make it. It's the old adage, addition by subtraction. It's probably toned down a little by the amount, by the volume of defenses we have in, but the stuff we do do, there is going to be more stuff out of it, like giving us more freedom."
This is the same guy that when he was six years old helping his dad feed some 500 cows, he would try to lift the bucket to his shoulders and the corn would slop all over his head. The same guy who was part of a high school crew lifting and snatching 15,000 square bails of hay a season at about 40 pounds per pop, and once saved the day when a barn elevator broke because he was the only guy that could throw them long enough. Same guy who shows up for work every day in boots worth hundreds but at the end of jeans, a T-shirt and some battered ballcap.
Now, instead of bailing, he farms his body several hours a day in the gym or on the field.
And it's why Hayes just shakes his head.
"He's just a finely-conditioned athlete," Hayes said. "I'll go to him and say, 'Do you need a blow?' and he always says the same thing. 'No. I'm OK.' "
"People talk about that a lot," he said. "To me, when I get into a game, I don't want to come out. I get a feel for the run defense. I feel real confident in my run defense. I think I do a lot of good. I like being in there getting the feel for the game, start to finish."
But it just might not be in a straight line this trip.