The Bengals made almost as many speeches as Obama and McCain this weekend. But they weren't for the Electoral College. They were for the Old School as Andrew Whitworth, Bobbie Williams and T.J. Houshmandzadeh appealed to the base instincts of any athlete before the Bengals found their first victory of the season in the blue-collar wards of the offensive and defensive lines. Whitworth got it going Saturday on the sidelines during the final walkthrough when he mentioned to his fellow guard, Williams, the feeling from that '06 season he was a rookie. Whitworth, a third-year player who signed an extension before the season, is another reason why this season bears no resemblance to the '90s.
Guys actually care and he cared enough to call his offense over after the walkthrough.
"I called us out as an offense," Whitworth admitted after Sunday's 21-19 victory over Jacksonville. "There was a day we walked around here with confidence and nobody could step on the field with us. I said I don't care how the season is going. It's got to be for the rest of the year. The next eight games we walk on the field and no one is going to push us around and no one going to think we're a joke, and we're going to stand up for ourselves in every situation.
"I can't really say all the words I used. I said other teams look at us like we're punks, like we're a joke, and they're going to come in here in walk over us. I challenged the guys to play for pride, and play for why we play: To win and not lay down for anybody."
If the Bengals have quit on Marvin Lewis, somebody forgot to tell them before they entered Sunday's steel-cage match with the bruising Jaguars. After rushing for 104 yards on 24 carries in his third career 100-yard game and first as a Bengal, running back Cedric Benson was extremely impressed how his offensive line handled the rough-and-tumble front seven of Jacksonville.
"I'd heard a lot about them," Benson said. "Our guys outplayed them."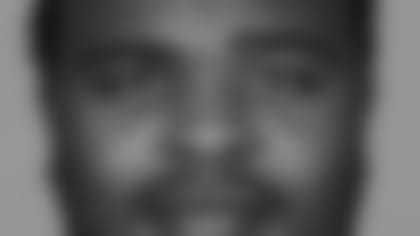 One of those guys, Williams, also threw in his two cents, and then the Bengals finally counter-punched after getting pummeled for the first two months. As symbolized by Whitworth hauling off on defensive tackle John Henderson when Henderson tried to gouge his eyes out.
"No rah-rah speech," Williams said. "It was just a talk to the guys. Let them know about guys coming here and taking our pride away. That was the whole thing. Just a talk to the a fellas. A talk to the offense."
Then Houshmandzadeh grabbed everyone's attention when he stood up Sunday before the team took the field and had a brief message.
"It was nice. It was nice," Ocho Cinco said. "T.J. doesn't usually say much. About damn time."
But Houshmandzadeh couldn't figure out why he chose this day.
"I don't talk a lot amongst the whole team. I just had the feeling. I don't know," he said. "We're 0-8, but I think we're a good 0-8 team, if that's possible. Are we going to the playoffs? Probably not. But we're all men and play with pride. Basically, play with pride and let's try to make this thing look somewhat respectable."
Benson isn't the speechifying type, but he thought it played well.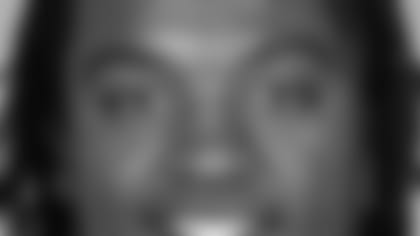 "Honestly, I think the talks could have went without," Benson said. "Everyone is so tired of losing. Everyone is tired of feeling the heat of losing. I'm sure everybody was fed up and made a point of getting a win this week. Nobody wants to go home (for next week's bye) being a loser continuously. But the speeches were great. Nothing over the top. Straight to the point. Let's get it together, let's get turned around as a team, a team with professionals."
Quarterback Ryan Fitzpatrick, savoring his first win as a starter, played like everybody talked. Eschewing the slide in favor of the dive, Fitzpatrick threw his body around like a safety in rushing for 52 yards on three carries while finding time for a steady 88.2 passer rating.
"It was awesome; it got us fired up," said Fitzpatrick of Whitworth's confab. "And he backs it up on the field. When certain people talk, you listen even more because he's not going to yell at people every day. Same thing with T.J. Those are two guys when they talk, they have so much respect in the locker room and you're going to listen to what they have to say."
Jacksonville quarterback David Garrard, an 84-rated passer who suffered through a 66 day, felt the effects.
"They have just as much fight. We were only three games better than them, so it's not like we were an undefeated team," Garrard said. "We knew we were going to get a good shot from them. They're at home. We kept them in the game early. They kept themselves in the game early. They played their butts off today and we didn't step up to the challenge."