All indications are the Bengals are on the verge of their most sweeping coaching change in more than a quarter of a century as they plow through the process of finding their 10th head coach.
Media reports continue to speculate about the next coaching staff and a sense is emerging that the Bengals are focused on tapping a candidate from the outside in an effort to yield a more consistent offensive approach. After losing offensive coordinators Jay Gruden and Hue Jackson to head coaching jobs during the past five years, quarterback Andy Dalton has gone through four OCs in his eight seasons.
The original listing of offensive candidates that was reported, including internal candidates Jackson and Bill Lazor, appears to be focusing more on coaches involved in this weekend's play-off games. NFL tampering rules prohibit Bengals' personnel from talking publicly about play-off coaches and from negotiating a contract with them until after their seasons are done. The rules also prevent a second interview this past week or next.
The process looks to be ongoing and the Bengals appear to be mulling a second interview, which isn't permitted right now with coaches still in the playoffs. If they want to interview any of the play-off coaches a second time that end up winning this weekend, they have to wait until after the Jan. 20 conference championship games and still can't negotiate a deal or announce a hiring until the coach's season is over.
The Bengals have been radio (and TV and internet) silent since they and Marvin Lewis parted ways two weeks ago and it's believed they're moving cautiously given NFL hiring guidelines. Part of the process seems to include the personnel department gathering information on other coaching options in an effort to assemble a staff that improves a defense that finished last in the league and an offense that finished 26th.
While there is a ton of moving parts at play, one thing seemed pretty certain heading into Saturday's games. Winds of change are howling through Paul Brown Stadium. For the first time in 27 years the Bengals look like they're going into a season with a new head coach, new offensive play-calling and a new defensive coordinator. The Bengals also appear to be dismissing assistant coaches even if they were under contract.
Here's a glimpse at the four candidates with no Bengals ties that the media has reported were interviewed with the common thread offense: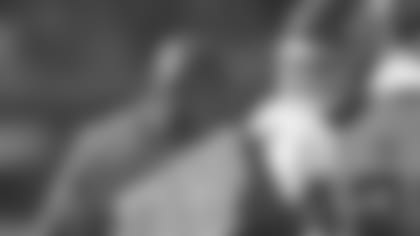 Chiefs offensive coordinator Eric Bieniemy: Spent four (1995-98) of his nine NFL seasons with Bengals as running back … Had more receiving yards (1,098) than rushing (803) as Bengal … Still holds record for longest kick-off return in club history with 102-yarder in 1997 road game against Giants … Broke into coaching at alma mater Colorado in 2001 … Coached NFL running backs for five years at Minnesota and four at Kansas City … Andy Reid, who has birthed Eagles head coach Doug Pederson and Bears head coach Mike Nagy in offensive scheme with Chiefs, promoted Bieniemy to coordinator this season and K.C. finished ranked first in NFL offense under first-year starting QB Patrick Mahomes … Chiefs host the Colts Saturday's AFC divisional game at 4:35 p.m. ... Age: 49.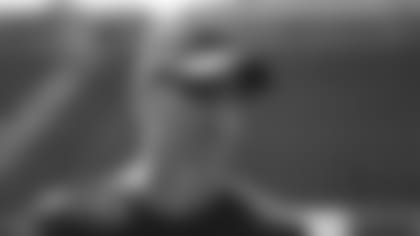 Former Bucs offensive coordinator Todd Monken: After three-year stint as Southern Mississippi head coach from 2013-15, served as offensive coordinator for Bucs last three seasons … Despite juggling two markedly different QBs in their careers the past two seasons, Bucs finished in top ten in NFL offense, ninth last year and third this year … Fourth in passing last year and No. 1 this year as oversaw return of FitzMagic … While he embarked on head coaching interviews in Cincinnati and in New York with Jets, Bucs QB Ryan Fitzpatrick told New York Daily News via profootballtalk.com "I'm telling you: He's got it. He's got the 'It factor' as a head coach." Age: 52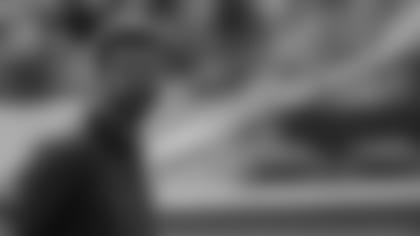 Rams QBs coach Zac Taylor: Media outlets have called him the Bengals' choice … Familiar face in Cincinnati, where he served on Tommy Tuberville's last staff as University of Cincinnati offensive coordinator in 2016 … Broke into NFL as Dolphins quarterbacks coach in 2012 and promptly entrusted with first-round pick Ryan Tannehill … Tannehill threw for 3,000 or more yards in each of his first four seasons, first quarterback to do it in team history and only second Dolphin to have multiple 3,000 yard passing seasons joining Dan Marino … Replaced future Bengals offensive coordinator Bill Lazor for last half of '15 season … Tannehill threw for 350 yards in Miami's victory over Patriots in '15 finale … Joined head coach Sean McVay's Rams staff last year as assistant wide receivers coach … Moved to QBs coach this season … Oversaw Jared Goff's season that saw him rack up NFL's eighth best passer rating and fourth most yards per throw …Former Nebraska QB named Big 12 Offensive Player of the Year in 2006 … Hails from coaching family … Sherwood Taylor, his father, is former coach who was defensive back and captain at Oklahoma … Press Taylor, his brother, is QBs coach for Philly … Began coaching career at Texas A&M in 2008 with head coach Mike Sherman, his father-in-law … Age: 35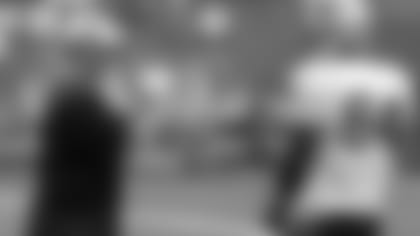 Rams passing game coordinator Shane Waldron: In between stint as graduate assistant at Notre Dame, was early Bill Belichick disciple … Spent five seasons in New England in various roles that included coaching tight ends for a season as well as serving as special teams quality control overseeing completion of weekly game plans … Returned to NFL in 2016 in Washington as head coach Jay Gruden's offense quality control assistant … Went with McVay to L.A., first as tight ends coach … Took over passing game this year and Rams finished fifth in NFL in passing … Rams host the Cowboys in Saturday's NFL divisional game at 8:15 … Age: 39.
The Bengals appear to be going where they haven't been in three decades. Massive changes everywhere with a new head coach, new offensive play-caller and defensive play-caller all in the same offseason.
The last time they did all that is when Dave Shula took over for head coach Sam Wyche in 1992. He didn't have a coach with the offensive coordinator title. Wyche didn't, either, for his last two seasons, and preferred to call plays in consultation with his staff. But Wyche, the main play-caller, was gone and Ron Lynn replaced Dick LeBeau as defensive coordinator. They retained running backs coach Jim Anderson, offensive line coach Jim McNally and quarterbacks coach Dana Bible, but new tight ends coach Mike Pope and wide receivers coach Richard Williamson were influential NFL veterans and Pope was named offensive coordinator the next season.
When offensive coordinator Bruce Coslet replaced Shula six games into the 1996 season, he installed quarterbacks coach Ken Anderson as OC and that's how they started the 1997 season, when LeBeau came back from the same job in Pittsburgh to replace Larry Peccatiello as defensive coordinator. LeBeau replaced Coslet three games into 2000 season and when he got the job he went into the 2001 season with a new offensive coordinator in Steelers wide receivers coach Bob Bratkowski as well as a new defensive coordinator after elevating linebackers coach Mark Duffner.
Lewis arrived after the 2002 season and brought in Eagles secondary coach Leslie Frazier to coordinate the defense while retaining Bratkowski on offense.