Well, we finally got our DC and I like the looks of the staff they've put together around Taylor. With the NFL season about to kickoff in terms of free agency I was looking at different players I'd like to see the Bengals go after. I know the Giants haven't decided yet on Landon Collins but I think pairing him up with Bates would make for an awesome duo in the back half for the Bengals. Now with the new DC hire being the DBs coach in NY do you think there's a chance the Bengals test the waters on Landon Collins if he's made available?? I've never been big on Williams and I think this would be a huge upgrade that can help against the run as well. Thoughts?? Thanks, Matt Peters
MATT: Let's let Lou Anarumo get his feet wet first. He's got to take a look at what he's got. But I don't see that. The building thinks more highly of Shawn Williams than you do. I realize he coached Collins last season in New York, but you'd probably agree they've got bigger needs than safety.
First time writer, I have been a fan my whole life. Love the coaching hires, really looking forward to seeing that play out on the field. Do you think we will go after linebackers in free angncy and the draft. Go bengals, Chad Kaminaki, Titusville, PA
CHAD: Thanks for mailing it in and hope you do again soon. No question. Linebackers are a big priority this offseason, particularly in the draft. They'll choose a couple and one of them you would think on the first two days in the three first rounds. I don't see them spending top dollar on a backer, but I could also see them getting a solid veteran in the second or third wave and they won't care if he's an unrestricted free agent.
While theres a new sheriff in Coach Zac do you think ownership will loosen the wallet for free agency? With so many needs and large cap space could we see some activity? Doug Pritchard, Dayton, Ohio.
DOUG: To me, that's not the question. We know they'll loosen the wallet on their own free agents. What you want to know is if they'll loosen the wallet on unrestricted free agents and be willing to give up compensatory picks. I could see them going for some second-wave UFAs, but I still think their major, big-money focus is going to be on their own guys and in my mind they'd probably love to execute three major extensions before the next kickoff: A.J. Green, Tyler Boyd and William Jackson.
Geoff, Hope all is well with you. It's been a very hectic offseason. I know you have been asked this question multiple times. How do you think Zack Taylor and the bengals will address free agency? The 2015 draft could go down as one of the worst in bengals history. When you whiff that bad, you need to bring in quality FA to rectify. Also do see D Dennard returning? Thanks for your time! Maan aboulhosn, Titusville, FL
MAAN: Great to hear from you again. I'm guessing among the UFAs you could see them going after a tackle given that no one expects the top two picks in that '15 draft, Cedric Ogbuehi and Jake Fisher, to return. I would think they'd love to re-sign slot corner Darqueze Dennard, but this is another situation where the DC has to take a look at what he's got when compared with the two fifth-rounders they drafted last year in Darius Phillips and Davontae Harris. Since he got hurt so early last year, Harris is basically a red-shirt rookie.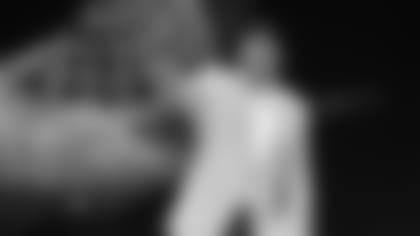 Hi Geoff: Finally. A D/C hire. Seems like it was worth the wait. I like what I've read about the new D/C. Look forward to seeing who the Bengals hire as Defensive Lime and Linebackers coaches. Will that be it with the 2 Secondary coaches from last season? Seems thin. Perhaps a general defensive assistant. What is the experience of the Secondary coaches, pre-Bengals? Thanks. Bill H, Berwyn, PA
P.S.: How about some information on former "revered" Bengals coaches? For example, Jim Anderson. The last I heard about him was that after he retired, his house burned down. Or, Jim McNally. Or, Forrest Gregg. Dick Lebeau is still with the Titans, right? P.P.S.: And former Bengals players: Anthony Munoz, Kenny Anderson, Isaac Curtis, Archie Griffin, ....
BILL: The way Anarumo made it sound is that he's sticking with Daronte Jones at cornerbacks and Robert Livingston at safeties. That makes a lot of sense since Jones was Anarumo's assistant for two seasons in the Dolphins' secondary.
Not as thin as you think back there. Jones has been an assistant head coach at two colleges as well as a top three-in-the-nation defensive coordinator at Division II Bowie State three times in five seasons, and he has also coached DBs in Canada and the Big Ten. Plus, Livingston has worked the game from the draft room as well as the field. He joined the Bengals as a scout in 2012 and for three years worked the Southeast and ACC conferences and is now going into his fifth year coaching in the secondary.
Jim Anderson is fine and doing well, continuing to give back as a mentor and role model to students in the Cincinnati community. Jim McNally signed on as a Bengals consultant in 2012. Forrest Gregg is living in Colorado and Dick LeBeau, 81 years young, is no longer with the Titans but I would never say he's retired. Anthony Munoz remains a Cincinnati icon with his charitable foundation as he focuses on leadership and inclusion. He also does a lot of community work with the Pro Football Hall of Fame. Kenny Anderson splits his time between Hilton Head and visiting his grandchildren in Cincinnati. Isaac Curtis is living in his native California and Archie Griffin is retired from Ohio State after serving as the former president and CEO of the school's alumni association and as an assistant athletic director. The word is he still talks to the Buckeyes before games.
Goeff, So we got a defensive coordinator! I'm so excited. Especially to hear Zac Taylor say "...we'll put together a pretty good defense." That says it all. Lou Anarumo's defenses/defensive backs have, at best, been mediocre. So a "pretty good defense" sounds like the most we can hope for. It appears our offense better be top 5 so we can win with an average, at best, defense. And what's even more exciting is that we can now claim to be "Miami north" because their teams have been so great!
I still think Zac can be a great coach but he may be brought down by the people he hired (compared to the people he could have hired). Head coach...no experience. Offensive coordinator...no experience. Defensive coordinator...no experience. No experience calling plays on the offensive side or the defensive side. I do hope it all works out but I have many reservations. My hope is that it works out like it did for New England. I'm sure there were many skeptics there when they hired Belichick after he was fired from Cleveland. Or maybe that should be a concern. It took Belichick being fired for him to become the coach he is today. I'm just hoping we're not just a stepping stone for Zac. What are your thoughts? Robert Greenwood, Oak Ridge, TN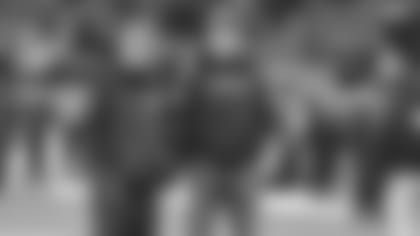 ROBERT: I wouldn't mind "a pretty good," defense. I don't mean to be sarcastic but you were, so I guess you won't mind. And when Taylor said 'pretty good,' we know he didn't mean 'mediocre.'
Remember last year? It was historically bad. I know they were hurt at linebacker. But, still. If they were just "pretty good," and could just get lined up before the snap, they could have made a serious run at the playoffs. Yeah, I'll take pretty good for starters. If they were just "pretty good," they probably could have made one play in the final 78 seconds against Pittsburgh. Talk to me at 5-1. If they were "pretty good," maybe they wouldn't have allowed two rookie 100-yard rushers in Baltimore and lost a three-point game to a QB making his first NFL start. I look at the 12 games Anarumo coordinated in Miami in 2015 and I don't see any 500-yard extravaganzas. Yeah, they gave up a 266-yard game on the ground and finished 28th in total rushing yards. But there were also seven games they didn't give up 100 yards rushing and they finished in the upper half of the league allowing 4.0 per rush (thanks to Mr. Suh, no doubt). After watching a season the Bengals gave up four 200-yaders and a 198-yarder, the thing was clearly broken at 4.7 per. Let's get it fixed and in Anarumo you've got a guy Taylor has watched communicate well enough with coaches and players that he believes he can get good players in the right spots.
Look, I get it. You're right. There is concern about the lack of experience. You've got a first-time head coach calling plays for the first time in a full NFL season. Same with the DC. But you said yourself you think Zac is going to be a good coach. A big part of that is choosing the right guys for your staff and he made the calls. These are the guys he could have had. Even at DC. He got denied a couple of times early, but there were still a lot of big-name guys out there. And he went and got a guy with whom he felt comfortable instead of a grizzled vet coordinator.
Take a look at the Colts' Matt Eberflus. Like Anarumo, a career coach that had never been a DC in the league until last year. He did such a good job helping the Colts get into the playoffs he was floated as a head coaching candidate. And he had never worked with head coach Frank Reich, hired at the 13th hour when Josh McDaniels jilted them.
I give the Bengals credit here. How many times have they've been questioned for bringing in coordinators to work with staffs that were already in place? Now they've let Taylor have his guys. And in Taylor they saw a guy that has been bandied about as one of the next big things in coaching and went out and got him before everybody else. Gamble? Yes. They all are. There's no textbook on hiring a coach. The Pats got ripped for recycling Belichick. The Eagles got ripped for hiring Doug Pederson, who had never been a play-caller. Sean McVay was too young. Those are the head coaches in the last two Super Bowls.
I like it for a lot of reasons. The big two ones are no one ever thought Mike Brown would tear it up like this and they went for a guy that comes from the hot offensive system.
Dear Mr Hobson, I just finished reading your report that the new DC has been hired. I basically don't believe anything in print about the Bengals unless I get it from you. Thanks for keeping us up- to -date.
Ok , here goes. The last time I went into offseason believing the Bengals would miss the next post season was prior to the 2011 season. I was so disappointed that they passed on a qb and took a wr with their first pick, then in the second round brought in a qb that I knew nothing about. Of course, I was very, very wrong. That wide receiver is challenging Anthony Muñoz to be the best player to ever wear stripes and the QB is now my favorite player in the NFL. Obviously, they rattled off five straight trips to the post season.
I really like this team. I like Mr. Brown. And, I am a big Marvin Lewis Fan. I get that they never made it where they wanted to go and we're regressing instead of improving. Hence, the massive changes.
Even with many proven players still under contract, I don't see how the head coach, OC, DC, all who were position coaches last year, along with a slew of position coaches taking over for some very respectable predecessors can stay competitive over the next few seasons. My question to you, Sir, is this: Can you give me reasons why I should expect them to compete for the AFC North in 2019? I really, really want to be wrong again. While you're at it, reassure me that we're not the Browns and won't be embarking on a revolving door of coaches over another lost decade. Thanks again. Joey Pownall, Winchester, OH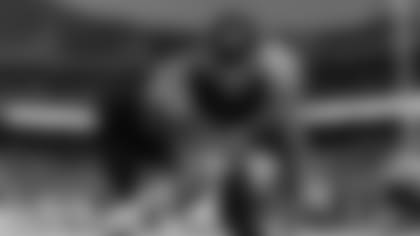 JOEY: Thank you very much for all the confidence and for being a faithful follower of Bengals.com. I can assure you if there is any team in pro sports that won't have a revolving door of coaches, it's the one owned by the family of Paul Brown.
There are a variety of reasons why the Bengals are going to be competitive. Among them are that Pro Bowl wide receiver and 4,000-yard passer you're talking about, not to mention 1,000-yard running back
Joe Mixon, another 1,000-yard receiver in Tyler Boyd, franchise sack leaders Geno Atkins and Carlos Dunlap and super sophs Jessie Bates and Sam Hubbard to go with the prodigious talent of corner William Jackson. Just to name a few.
The lack of play-calling experience is giving people pause, but I'm looking at what systems the coaches are coming from. The schemes are productive and proven if you have the personnel and I think we can agree the Bengals have got comparable personnel to the rest of the AFC North. Taylor is coming out of a Rams offense that scored a massive amount of points the last two seasons and offensive coordinator Brian Callahan went to two Super Bowls with the Broncos.
And Anarumo's defenses in Miami didn't put up big numbers, but it's a similar system that the Bengals used to get to those five straight post-season berths. To me, it can be a perfect storm where badly needed cutting edge schemes meet up with solid talent.
With everything that has gone on with Mark Walton, is there a chance that they part ways with him this offseason? I had thought that Bernard would be a potential cap casualty but with Walton's offseason, it does not seem that way. Then you consider the success late round running backs have had and I could see cutting Walton and drafting a running back in the fifth round or later. Just want to know your thoughts. Benjamin Palaggo, Liberty Township, OH
BENJAMIN: I'm not sure where things stand with Walton, but I do know where they stand with Giovani Bernard. He's got as much of a chance of being a cap casualty as Bill Gates. Imagine what this guy can do in a Rams-like system where throwing to the backs is a staple and not an afterthought. They don't make them any tougher or elusive than Bernard. Arguably his 91 touches in 12 games made him the most underused weapon in the NFL last year.
Whats the chances Vontaze Burfict returns? Alot of rumors swirling he could be cut or should be cut. I hope we keep him but he definitely needs to change his ways. #WhoDeyNation #WhoDey #NewDEY Josh Mason, Cincinnati, OH
JOSH: That meeting with the personnel department and Taylor is coming soon. Obviously it's a topic that has to be discussed, much like the conversation regarding tight end Tyler Eifert and if they should re-up him. Both are great talents that somehow got cursed by injury after making the Pro Bowl. Since Burfict made the 2013 game, he has missed 43 of the next 80 games. I would think whatever happens, it's going to be decided by April 9, the first day of Taylor's off-season workouts at Paul Brown Stadium.