INDIANAPOLIS - Jim Turner may be the oldest coach on Zac Taylor's staff of millennials, the post-Freezer Bowl generation born when the Bengals had already made a Super Bowl.
But deep down, Turner, 54, Taylor's key-piece-in-the-puzzle offensive line coach, is still the Boston College legend of the mid-80s. He's still the bloody-nosed-tough-as-nails walk-on fullback grinding out holes for running back Troy Stradford's 1,188 yards on 5.4 per. Still one of the captains of one of the Eagles' greatest teams, the'86 Hall of Fame Bowl champions, before he left for a four-year hitch in the Marines.
("Hey, I got that scholarship pretty quick," he'll remind you. "Right away. After spring ball. I was on scholarship for four years.")
But he's still coming at you like a walk-on. Still one of long-time BC head coach Jack Bicknell's top five favorite players. Still the blue-collar kid from the Boston neighborhoods, where his dad worked as a pressman for The Boston Globe.
He's still blocking for Stradford. He still loves running the ball and mixing it up.
"I see a lot of the college game filtering up, but the thing I like the most about the NFL is it's not the college game. You do have to run the ball," said Turner, taking a break Thursday morning at the NFL scouting combine before the evening assignment of grilling the top offensive line prospects, where, no doubt, he'll tell them, among other things, they have to be tough enough to play with all four fingers and a thumb broken.
"Like I was at Louisiana Tech in 1999, we threw the ball 74 times in one game and we won that game," Turner recalled. "So if you can win throwing the ball 74 times your offensive line isn't really doing that much in terms of being physical and the things that those kids play the game for, which is to be physical. Offensive linemen love to run the ball. I think that's one of the things that we'll do here and I think just about every NFL coach would agree with this statement. You're going to try to be balanced."
But Turner isn't some dusty anachronism to haul out only at the team Christmas party. The '80s walk-on style fits right in with the 35-year-old Taylor, the 34-year-old offensive coordinator Brian Callahan and the embryonic Bengals playbook.
He says he doesn't belong to one school of offensive line coaching. Not the McNally School or the Kubiak School or even the Bill Callahan School, even though Brian is his son and the man that coached the Bengals line before him, Frank Pollack, played for him.
Turner figures he uses a little bit of everybody.
"I'm a just-win guy. Whatever it takes to win," Turner says of his school. "What I do is listen to the players. I ask them how they like to do things, what feels best for them and go from there."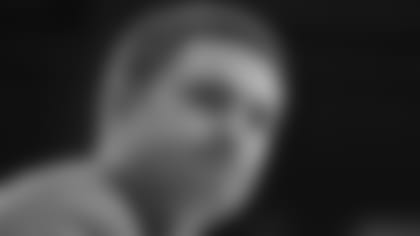 That's why Turner is here. Well, he's here because, as he says, Taylor "knows me to the core, so I know that he knows that I'll come in here and do the right thing and do a good job …I appreciate Zac. Whenever you take these jobs, or any job for that matter, at some point when you try to make the thing right, you're going to have to stand on the table for somebody and I appreciate him doing that."
As he hunts through the draft prospects and the free agents and evaluates his new players, the scheme is the last thing on his mind. He knows what Taylor wants. That's in direct contrast to years past, when parts of the Bengals offense weren't in sync schematically because of coaching philosophy.
"Zac already knows how I coach that line. He already knows the techniques and all of the lingo that I use with that offensive line," Turner said. "He's obviously very comfortable with that or I wouldn't be sitting here. So, it won't be difficult. We'll have the system, what we call everything, we have no idea what we'll even call everything yet. We haven't gotten to that point."
But this is the most important point, forget the scheme. That's the easy part.
This is how much Taylor thinks of Turner. He has stood on the table for Turner not once, but twice. When Turner lost his job in the fallout of the Richie Incognito bullying scandal with the Dolphins in 2014, Taylor brought him back into coaching with the running backs at the University of Cincinnati in 2016. He was just there three weeks when Texas A&M called to bring him back to the job he had under Mike Sherman before he went to the Dolphins.
When Taylor called last month to bring him back to the NFL, it was probably the only call that Turner would have taken to get back in the league.
"So he called me on the phone and said, 'Hey would you be interested?' I was like you had me at hello, brother,''' said Turner, even though A&M head man Jimbo Fisher had the same kind of tight connection with him. "(Fisher) knew that I had recruited some great players there, I had some great offensive linemen there, and he knew that I could coach. He kept me there with him and I appreciate him for that. He wanted me to stay there with him. I didn't leave for any other reason, I told him that, I said, there's only one reason I'm leaving and that's because Zac got this job. If another NFL job presented itself and I didn't know those people as well, I wouldn't have left. There really was no reason to leave other than this."
If it sounds like Turner is a popular guy, he is. Taylor and Fisher swear by him. Bengals wide receiver coach Bob Bicknell, Jack's son, has known him since he was an awe-struck teen-ager and still has a little bit of awe in him when he stops by Turner's office these days.
But Turner is young enough to keep learning. He says he's learned from the Miami days.
"I'm an Irish Catholic from Boston, all right. I was a lieutenant in the Marine Corps. A lot of what I grew up with in my home and a lot of what I experienced in my time through college and coaching and the military, I use humor a lot to make my point," Turner said. "And when you're talking to a group of men, you really have to see what the situation is like. Who are you speaking to? So when I'm standing in a room filled with Marines, it can be harsh. And it can be direct as to what you want them to do. You need to make your points. Speaking to an offensive line in the NFL isn't much different.
"And so there are some things said sometimes that wouldn't come out right if the average citizen just walking down the street was to listen to it. And unfortunately, some of the things I said and some of the things I did with my players, had come out. And so moving forward, I just have to be smart about what I do and when I'm going to try to use entertainment to motivate the players."
He has moved on doing what he does best. Coaching. At A&M he coached three first-round tackles in Luke Joeckel, Jake Matthews and the Bengals' own Cedric Ogbuehi, a guy that never realized his potential and looks to be on the way out without playing for the guy that coached him his first year in College Station.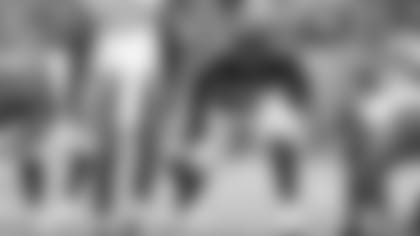 "I wish him nothing but the best. He's a great kid," Turner said. "I loved coaching him at A&M. I really haven't had a chance to analyze him. When I'm in college I really haven't seen him play many times. I really couldn't comment on his NFL game. Love the kid, though."
So naturally Turner arrives and the Bengals, you would think, need a tackle pretty high in the draft. He likes how much say the Bengals coaches have in personnel.
"The interaction has been phenomenal. You really get a sense they're going to listen to your input," said Turner, who says he virtually had no say on his players in Miami.   "One of the mistakes a lot of people make is they think they know it all. The bottom line is it's just about getting the right player and the right fit. That's all that I want. Whether it comes from me or somebody else, I don't really care. As long as we get the right guy in the building."
No surprise. Turner knows exactly what he'll ask the prospects during Thursday night's interviews. He was extremely uncomfortable in Miami because he never felt he spent enough time with the prospects to get to know them like he did with the recruits in college. That's when he says he'd visit the kid and his parents "pat their dog and eat their food and speak with them. One of my favorite things I did in college, by the way. When I would get mad at a freshman when he first came in I would say, 'Oh, and by the way, your mother's chicken stunk.''
But it's not like that now. He'll go to a Pro Day and spend all day with a prospect on his campus and feel better about his grasp of the guy.
"My first question is, 'How much do you love playing? How important is playing in the NFL to you? Is this a trophy for you? If you get drafted in the first, second, third round, are you done?" said Turner of how he'll ask it this week. " 'The whole world is saying you got picked in the first round by the Cincinnati Bengals. Is that it for you? Because you should think of this as a beginning. And it's a beginning of the toughest job you'll ever have. Because if you get picked in the first two rounds, there's an expectation on you that's through the roof. See those fingers?'"
"Usually they put their hand up and there'll be two broken fingers. I'll say, 'All five of them are going to get busted. Four fingers and a thumb and you're going to play with them, understand that?' It's a hard job.' I'm trying to read how important it is to that guy."
Turner has already developed a relationship with his most veteran player, left guard Clint Boling, in town while waiting the birth of his second child. They couldn't talk Xs and Os per the collective bargaining agreement and Boling is back in suburban Atlanta, but Turner has already put him at ease and can't say enough about how much leadership Boling showed when he went out to left tackle for two games last season because of injury.
Turner also spoke glowingly of free-agent right tackle Bobby Hart.
"I thought was phenomenal. I know he gave up some sacks and pressures and all this other business, but if you really watch him play, he played with passion and I thought he played well," Turner said. "He played for Jimbo, so I talked with Jimbo about him coming from Florida State. I just like what he brought to the table as far as energy is concerned. I think he's an athlete and I think he's a good player, a good, solid player."
If Turner has a style, it evolved under Mike Sherman, Taylor's father-in-law who coached the Packers for six seasons at the turn of the century before going to College Station. Sherman preached the run game even then.
"We always ran the ball under Mike Sherman. He was always 50-50. Mike Sherman would be in the game and he would ask during a drive, 'What's the numbers?' People would say 'we're 23 runs to 26 passes' and he'd call three runs in a row just to get it back up to even. It's a great theory. He wanted to be balanced. He wanted you to know that we were going to run that football … It's much easier in terms of getting five yards. It's not the pounding and the grinding. But I think when you run the ball, what people don't understand is in the big picture of the whole battle of a 60-minute game, it's the pounding on that defense."
The oldest guy on staff is still grinding like he's walking on.