When Landon Johnson took as many stitches in his forearm as he spoke out of the huddle last week (12), the Bengals' spiritual and relentless linebacker did what he has always done, and No. 59 checked back into his 59th game of a career he has never missed a Sunday.
Defensive end Justin Smith said, "I took a quick look when he ran past me and I thought he had a compound fracture," and defensive tackle John Thornton stared into the hole long enough that "you could see the white meat it was so far down," he said.
Johnson shrugs. This is a bit embarrassing. Yes, he could see the inside of his arm, ripped open by a cleat, and seeing the veins was a bit disturbing, and he was worried about it getting ripped back open but it was a great stitch and then wrap job.
"More people saw it than I thought," Johnson said, and that's a bit uncomfortable for a guy who says he doesn't like a lot of attention.
"It's part of my personality; it's a part of my faith," Johnson says. "The Bible says, 'Humble yourselves before the Lord and he will lift you up.' I try to live by those principles."
Borrowing a Bible from a teammate's locker and his father's ability to interpret the scriptures for the masses, Johnson is more at ease than facing a forest of microphones. The passage from James 4:10 can be found on Johnson's web site, lj59.com, and anywhere he leaves his mark. Such as the fishing spots in various Hamilton County parks where he goes by himself or "sometimes I drag my girlfriend with me," he said.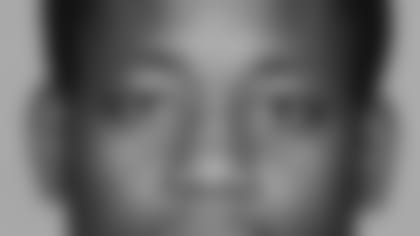 Johnson is the antithesis of the stereotypical pro jock. He deals in faith instead of syllables. He keeps to himself during the season, except when he makes forays into the community. He didn't even seek attention when putting together his youth football camp during the summer in his hometown of Lubbock, Texas.
"The guy never complains," Smith says. "If he did, he'd have to talk. What's this? His fourth year? I don't think I've heard him say 50 words outside of the huddle. I don't know how many guys would have done what he did (on Sunday). (His arm) is all wrapped up and he goes back out there and plays, and then he's back at practice this week."
Johnson is one of these guys who wouldn't say stuff if he had a mouthful. In his 48 NFL starts he has lined up 23 times on the weak side, 11 times on the strong side, and on Sunday night against the Steelers he'll make his 15th start at middle linebacker. In the three games since he returned to the middle, the Bengals have allowed less than 60 yards rushing per game.
"Whatever I need to do to help the team; regardless of what position I'm playing," Johnson says. "It's hard to complain about something you're fortunate to be doing anyway."
Actually, this is the first time since Johnson arrived in the third round out of Purdue in 2004 that he's equipped to play the middle. He took just two weeks off after last season and returned to the weight room, where he beefed up from 227 pounds to 235 and he says it's sticking. But it still doesn't seem big enough. He comes off the field, it seems, once a game, limping or holding his arm or shaking his head. Only to return, only to never miss a game.
"He gets pounded. He's not that big and he takes some shots," Smith says. "But he's tough. He'll hit you."
Johnson may be a man of few words, but he is charged with doing the talking in the huddle because he calls the signals. Thornton says that can be funny sometimes because when Johnson raises his voice it just doesn't seem like it's him doing the talking.
"One misconception is whoever is in the front of the huddle has to do a bunch of yelling and screaming and whatever else to get guys to listen," Johnson says. "It's not the person that calls the huddle that makes the difference. It's the people in the huddle. And if the people in the huddle respect you, they're going to want to listen to whatever you have to say. You don't have to yell and scream at them because you have that mutual respect."
Johnson's road map to that respect is the patch of stitches on his arm.
"Landon doesn't say much, but he's always there, he's always reliable, he always does what's asked and his body takes a lot of abuse," Thornton says. "He's a free agent this year and I'm happy for him because I think he'll be recognized."
Of all the potential free agents on defense—Smith, end Bryan Robinson, linebacker Caleb Miller, safety Madieu Williams—Johnson may end up making the most sense to keep, taking into consideration his production and how much he'll make.
"He may be the biggest example of actions speak louder than words in franchise history," says Bengals radio analyst Dave Lapham. "He may not be a big star, but he's the foundation of what you want to build your team on."
Johnson again turns to the Bible when the subject of next year and free agency surfaces. The passage is from his favorite book in The Book, Matthew 6:25-34. Johnson flips to the page and reads it aloud while offering his own take.
"Don't worry about tomorrow for tomorrow will bring its own worries. Today's troubles are enough for today," Johnson reads. "Before that it talks about, 'Don't worry about having enough food or drink. Your heavenly father already knows all your needs. ... Doesn't life consist of more than food and clothing? Look at the birds. They don't need to plant a harvest or put food in barns because their heavenly father feeds them and you are far more valuable to him than they are.'''
Johnson knows his way around the Bible so well because he grew up in the Ivory Street Church of Christ in Slaton, Texas where his father was the minister. It's a small church not far from their home in Lubbock. His father has since moved on to do missionary work and he's currently working in the poorer sections of Mexico, but checks in with his son every few days via cell phone.
"I've been reading (the Bible) more the last couple of years," Landon Johnson says. "I've chosen to be a Christian and I just feel like I should know as much as I can about it."
But don't look for a sound bite.