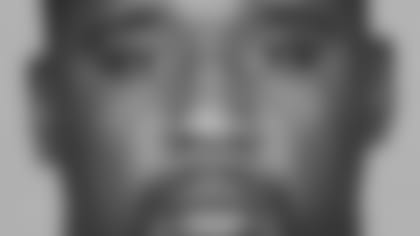 The Bengals experiment with college free agent center Ben Wilkerson came to an end Thursday when they released him, along with running back Terrence Whitehead and tight end Gregg Guenther.
Wilkerson, co-winner of the Rimington Award as the nation's best center, was signed out of LSU after he went through the 2005 draft unclaimed. A devastating torn left patella tendon in his kneecap late in his senior season kept him off the board and he only got on the field for three weeks of practice as a rookie.
He played in three games last season and made his biggest contribution when he came off the bench in the first series of the second half to replace the injured Eric Ghiaciuc in the 13-7 win over the Ravens on Nov. 30.
But he could never convince the Bengals he was back to his college form and they opted to sign former Arizona starter Alex Stepanovich a few months ago as a backup to Ghiaciuc in the wake of Rich Braham's retirement.
Ghiaciuc, with 14 NFL starts, and Stepanovich, with 30, look to be the 1-2 punch at center.
Whitehead, a college free agent out of Oregon last season, never got back on the field after injuring his foot in the second preseason game.
The Bengals have a total of 87 players on the roster, but in varying categories. If they sign all their draft picks by the July 26 training camp report date, they have to cut five more players. The 87 includes middle linebacker Odell Thurman, who has applied for reinstatement off his year-long suspension for violating the NFL's substance abuse policy.