GEORGETOWN, Ky. - The field in Toyota Stadium is 12 yards narrower than the northern plains where safety Kyries Hebert first made his name as the highest paid defensive player ever in the Canadian Football League. The margin of error in his first NFL training camp in five years is just as thin.
But he has a message for the CFL scouts that have made their annual sojourn to Georgetown College scouting Americans to stock their 12-player game:
"I'm not going back," Hebert says. "I don't do hopeful. I feel like I'm going to be here."
Bob O'Billovich, general manager of the Hamilton Tiger-Cats, thinks he can and has been telling anyone who would listen for years.
"In the least-case scenario I felt he could come in and make a contribution on special teams," O'Billovich said Monday night as he watched practice. "But I think he can play on both teams and the secondary. The physical style of play here suits him and the fact he's played on a wider field with an extra guy, you would think makes it easier on him."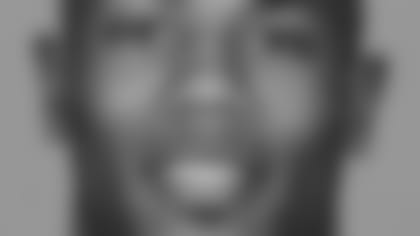 Hebert's current coaches love his size (6-3, 220) and speed in the team's most competitive position battle, but they think the adjustment can't happen overnight.
Even though Hebert either led or finished second in the CFL in special-teams tackles during three of his four seasons, Bengals special teams coach Darrin Simmons says it's a different world. He's looking at Hebert as a gunner, one of the first two players down the field on punt coverage. In the CFL, he notices, rarely is the gunner double-teamed.
Simmons doesn't want to call the CFL "soft," but he says on an NFL punt "you line up against two guys. It's the only position you play where you're guaranteed you're going to get double-teamed. You have to work hard on technique and refine it. Eliminate the false steps and be explosive at the line of scrimmage."
Secondary coach Kevin Coyle, overseeing a tight competition behind the trio of Dexter Jackson, Chinedum Ndukwe and Marvin White, loves Hebert's potential and professionalism, and doesn't think he'll have trouble adjusting to the physicality of the NFL. Hebert is listed on the depth chart as one of the top four safeties as White's backup at free.
But he does have to adjust to an NFL playbook.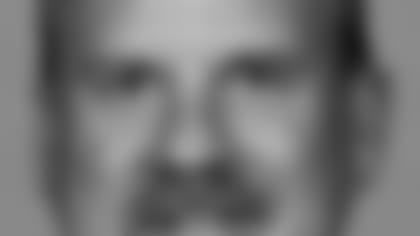 "He's got to continue to get more familiar with the things we're doing," Coyle said. "I still think he's got a thought process going on with him. Making sure he's right. Trying to think it through. It's got to become more second nature and more instinctive and I think it will as he gets more reps."
The fact Hebert is already here is a measure of his will and the Bengals' commitment to him. He was minutes away from signing with the Bengals in 2006 when both sides found themselves ensnared in CFL bureaucracy. Hebert and the Bengals thought he was a free agent when his team in Ottawa folded, but Winnipeg claimed him and his five-year deal on waivers before he ended up in a grievance.
Not wanting to lose a year on the field, Hebert struck a compromise with the Blue Bombers on a two-year deal and helped get them to the Grey Cup last year with 22 special-teams tackles, five sacks, and three interceptions.
Even though other teams were interested, Hebert returned to Paul Brown Stadium in January to finish off what they started.
"I had a good feeling. They always treated me kindly. There were a lot of good people here and there are not a lot of teams like that," Hebert said. "When I had the opportunity to come back, I was very grateful for this opportunity. I wanted to be here."
Now at 27 Hebert believes he's more mature than when he got his first NFL camp shot as a 21-year-old free agent out of Louisiana-Lafayette and the Vikings cut him before the season. And he's healthier than when the Texans waived him before the 2003 camp with an injury settlement.
"I actually feel like I'm faster and younger," Hebert said. "I learned how to take care of my body and act like a professional."
And he thinks crusty defensive coordinator Mike Zimmer is going to add some years to his career, not take them off his life with his long needle. When Zimmer heard that Hebert had once been the highest paid defensive player in the CFL, he hunted him down and observed, "They must not be too careful about their spending up there."
But Hebert loves the tough love. "Coach Zimmer is probably the toughest defensive coordinator I've had," he said. "He gives me a hard time. All and all his whole deal is he doesn't want to be your friend. But truth be told, I like him. I like his character and all the things he brings to our defense. He stays in my face, he makes me responsible for myself and holds me accountable. I don't want to let down my teammates or Coach Zimmer."
After two years of waiting, Hebert has still been waiting. Until Monday night. He got here by hitting but he hasn't been able to truly whale away.
"I'm known for being a hitter," he said. "Now it's a team deal. I can't do things I want to do to my teammates. I just look forward to Green Bay so I can show people what I do and what I do best."
O'Billovich thinks Hebert is about as prepared as he can be after the CFL used his versatility in the defensive system he played under coordinator Greg Marshall in both Ottawa and Winnipeg.
"They had a hybrid position where he played more like a linebacker. It was like a tweener and Greg Marshall liked to rotate those guys," O'Billovich said. "It evolved to him playing a lot as a free safety and I think that (linebacker experience) is going to help him down here. I think he paid his dues up there. He's definitely worth looking at down here."
The Bengals are different than in years past because they don't have a safety like Madieu Williams or Kevin Kaesviharn that can also play true cornerback. In Hebert they believe they've got a guy that might be able to stop the run after he made so many tackles at 220 pounds on a wide expanse, but do they have another safety who may struggle in man-to-man if needed and need to go with a guy who has some cover experience in Herana-Daze Jones?
Or will Hebert's cover experience pay off in tighter confines against better athletes? Do they already have guy like Hebert in John Busing, an in-the-box safety type who had 12 special-teams tackles in 12 games last year?
"It's going to be determined in the next three to four weeks," Coyle said. "The only way to know is to see him in game situations that we haven't had yet."
SAFETY LOOK (Most likely five will make it)
SS Dexter Jackson, 10th season: You can't get him out of the starting lineup because he's responded in the new scheme. Had a pick in the Mock Game.
FS Marvin White, second season: No one practices as hard as "Gator." He's the starter for a long time.
SS Chinedum Ndukwe, second season: Had huge finish to his rookie season and is still getting adjusted to the new scheme. Only question is how all three can get on the field regularly.
FS Kyries Hebert, first season: The CFL tape shows he can run, hit and be a dominant special teams player. He's shown speed for his size in practice; let's see what NFL tape shows.
SS John Busing, third season: Listed as third strong. The coaches love his brains, strength and special teams play.
FS Herana-Daze Jones, third season: He would look to be the club's most invaluable safety as the leading special-teams tackler the past two seasons and a guy that has dabbled at cornerback.
But Jones has been shelved the past week with a hamstring problem. And Hebert's explosion competes with him for special teams spot while Corey Lynch's ability to make plays in different packages competes with Jones on defense.
Yet the club really likes what Jones offers as a solid pro.
FS Corey Lynch, rookie season: The guy did everything in the intrasquad scrimmage and Mock Game but line the field. Picks. Tips. Sacks. He's obviously a factor in this thing.