Updated: 3-12-08, 4:15 p.m.
It looks like Bengals wide receiver Tab Perry is nearing a decision in a call among Cincinnati, Miami, Baltimore and Green Bay.
Agent Peter Schaffer indicated Tuesday night that he plans to talk to all those teams Wednesday, but he wouldn't give a time frame and there was no word Wednesday afternoon.
The Bengals chose not to tender Perry as a restricted free agent, but would apparently like to sign him to a smaller deal that would offer some protection against the injured hip that limited him to four games the last two seasons.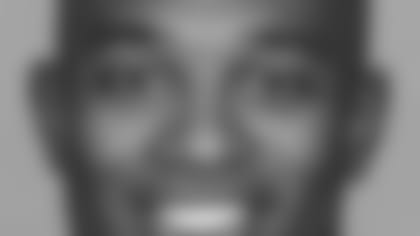 That could work against the Bengals, but they also have two items that the other teams don't have: Carson Palmer at quarterback and an offense Perry knows.
Chris Murray, the agent for Colts tight end Ben Utecht, said his client has returned from visiting New York but there could be more teams involved than the Jets and Bengals. As a restricted free agent, Utecht has about five more weeks before the deadline.
The Bengals on Wednesday did re-sign linebacker Roy Manning to a one-year contract a month after they waived him. The 6-2, 245-pound Manning played in the Bengals' last five games last season and had seven special teams tackles after they picked him up on waivers from Jacksonville.
Since coming out of Michigan as a free agent in 2005, Manning has played in 21 NFL games, 15 of those as a rookie with Green Bay. In 2006, he played in one game for Houston and finished the year on the Buffalo roster. He was with Jacksonville briefly in the 2007 regular season and was inactive for one game. He has 20 career tackles on defense and 21 tackles on special teams.