It seems like a decade ago that Andrew Whitworth arrived like every other NFL rookie: Green and grateful, and now he's a team leader helping guide another rookie left tackle through those minefields laced with a new and unknown level of technique and talent.
"Whit and I go together like peaches and cream," said fourth-rounder Anthony Collins this week of their deep-fried recipe. "We're just down south. He's from Louisiana, I'm from Texas, so we get along just like that.
"He's taken me under his wing since the first day of camp and I've been following his lead ever since."
Hey, it was only two years ago. But it seems so much longer when it comes to Whitworth, the kind of guy who was born old. He's started more games (28) than his age (26) and in a spring veteran tackles Willie Anderson and Levi Jones have been absent and he has lined up at left guard next to Collins on the camp's first offensive line, the experience stands out. Only right guard Bobbie Williams, with 73, has more NFL starts than Whitworth on what has passed as the first unit until Jones and Anderson show. Despite having three highly-paid tackles in Jones, Anderson and franchise player Stacy Andrews, as well as a second-round left tackle in Whitworth, the Bengals opted for Collins, out of Kansas, in the fourth round in last month's draft because they had grades as high as the second round on him.
The early reviews have been just as high. The 6-5, 317-pound Collins has impressed with his lithe athleticism and big-feet quickness in the nine voluntary practices. He has lined up from Snap One at left tackle, but don't look for that Levi Jones trade inquiry to come through any time soon.
"I see him right now as a left tackle," said offensive line coach of Paul Alexander, "but he's a left tackle that is struggling like all rookies struggle. Plus, most of these guys end up playing more than one spot. Right now, we want him to make the transition in the position he knows best."
In fact, the only rookie Alexander can remember playing in more than one position is Whitworth in '06. After starting 52 straight games at LSU at left tackle in a skein one shy of the NCAA record, Whitworth moved to left guard in training camp and made his first two NFL starts there before starting 10 at left tackle in place of the injured Jones.
"He was a natural he picked it up,'" Alexander said, and Whitworth admits "I was pretty far along with it."
Then last year he replaced Eric Steinbach at left guard, but not before he started the first three games in place of Jones.
So one of the first calls Alexander made after this draft was to Whitworth.
"Paul kind of wanted me to be there," Whitworth said. "Understanding and learning is always something I've been good at. Being able to put things in perspective and break things down. When Anthony and I met, I told him I'd always be there for him. We talk a lot. I explain things to him so he can understand. Sometimes it's better to get things from a couple of different views and that way you find a way that you can learn it and understand it."
In 15 seasons blessed with selfless, smart veterans like Joe Walter, Bruce Kozerski, Richie Braham, John Jackson, Anderson and Jones, this is the way Alexander wants it. Anderson, the best right tackle in franchise history, has often talked about how Walter, then an 11-year veteran, helped him as a rookie.
"Some coaches think coaches coach and players play. I don't believe in that," Alexander said. "When you teach, you learn better yourself."
Collins sounds like he's taking notes.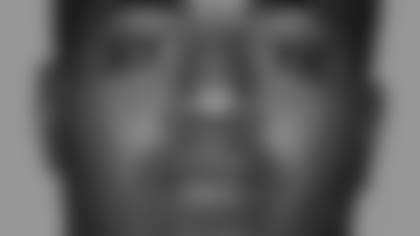 "Whit is real down to earth," he said. "He's teaching about technique and stunts. The stunts are quicker than in college. Taking ownership. If you make a mistake, make sure you raise your hand and let them know."
This hasn't been exactly Comedy Central.
"He's a serious guy. I can't be the funny guy," said Collins when asked if it's been all business. "I'm a rookie. There's no funny guy in me."
It doesn't sound like much fun. Collins says Alexander only tells him about his mistakes, so he's been hearing a lot about staying square and getting his hands in the right place.
"Whit's been helping me with the little things," Collins said. "Then the big things take care of themselves."
Which is exactly how Whitworth is addressing his own situation on a line where head coach Marvin Lewis has hinted Andrews is going to start somewhere, but no one knows where yet.
Of Andrews' 17 starts, 11 came at right tackle when Anderson was hurt last year and three at right guard when Williams was hurt two years ago. He also made three starts at left guard last season.
Whitworth figures his slot this year is at left guard, but Alexander says he can play every spot but center. He also says he gets the sense Whitworth isn't wrapped up in being a tackle.
"I think Whit just wants to play well and win," Alexander said.
"That's fine," said Whitworth when asked how he'd feel if the Bengals made him a guard for good. "I'll just always think of myself as a left tackle playing guard."
Now he's passing it on to the guy next to him.
O-LINE BY NUMBERS
RT Willie Anderson, 13th season, 173 starts LT Levi Jones, seventh season, 79 starts RG Bobbie Williams, ninth season, 73 starts LG Andrew Whitworth, third season, 28 starts C Eric Ghiaciuc, fourth season, 26 starts RT Stacy Andrews, fifth season, 17 starts G-T Scott Kooistra, sixth season, one start