Sam Wyche (left) and Boomer Esiason introduced matchup football to the modern NFL.
PHOENIX, Ariz. - This is the tabloid Super Bowl complete with the steamy headlines of deceit and a quick tease for the betrayal sound bite.
But for quarterback Boomer Esiason and others from the No Huddle Bengals, the New England offense is what he calls "poetry." A couplet of genius and innovation sprinkled with a free verse of originality that was first written in Bengals head coach Sam Wyche's no-huddle hand in the mid-to-late 1980s.
File it all under what goes around comes around as Esiason recalled the stark beauty of Wyche's don't-let-the-defense-set-the-tempo philosophy
"The (New England) formations and the personnel groupings I love. It's awesome," said Esiason on a Media Day Tuesday at the Super Bowl. "It's poetry. If we're going to celebrate Paul Brown for all of his ingenuity and inventions and Bill Walsh for taking it to the next level and now Chip Kelly, we should be celebrating and wishing everybody could be so smart and diligent and so dedicated to be able to do that stuff."
Esiason hears the Pats getting ripped for bending the rules with quick snaps and confusing matchups like Wyche's Bengals of yesteryear.
"They get ripped because they win," he said. "And there are 31 other fan bases and 31 other sets of reporters covering those 31 other teams and they know the fans of those teams are (mad). So they have to write all this negative crap. I don't have a relationship with those guys (for New England). I've just watched them since Tom Brady took over and its poetry."
But head coach Bill Belichick's Pats are seen as evil characters in a bad Western. A band of outlaws who bend the rules to deceive their opponent. Interlopers instead of innovators. Forget DeflateGate.
Well, maybe not. There is a school of thought that says the Ravens and Colts were so furious at the Pats for the ineligible-eligible confusion that someone somewhere blew the whistle on a rule they could get their hands around.
That's a conspiracy theory. What we do know is that no less than highly-regarded Super Bowl champion head coach Tony Dungy warned last week the NFL that New England's quick substitutions of eligible and ineligible receivers on an unbalanced line during a handful of plays in their past two play-off victories must be stopped or at least slowed down because it violated the spirit of the rules.
"In the Baltimore game, (running back Shane) Vereen reported as ineligible several times," Dungy said. "If he stays in the game he must report again and continue to be ineligible. He must come out of the game for one play or there has to be a time out for him to play as an eligible receiver. On the touchdown drive Vereen played one play as ineligible and then played the next play in an eligible position. There should have been a penalty."
Dungy also said confusion reigned in the AFC title game, when tackle Nate Solder caught a touchdown pass after Cameron Fleming, No. 71, had reported eligible on the play before. According to profootballtalk.com, Fleming then stayed in the game on the next snap, returning to an ineligible position. But Dungy, via PFT, explained that an administrative stoppage occurred between the two plays and allowed Fleming to revert from eligible to ineligible.
Sound familiar? With the Pats getting heat for pulling a fast one out of what basically amounts to a no huddle look, it sounds like the attacks Esiason and Wyche had to weather back in the day.
What goes around comes around.
"I have no problem with it. No problem at all," said NFL Network's Solomon Wilcots, another No Huddle Bengal working Media Day. Or media day, depending how you feel about it.
"On every play you have five players eligible to catch a pass and the defense has to identify them. If you're a professional player, you should be able to identify them. How hard is it to count to five? You know in the huddle they have only two wide receivers and one running back and a tight end. That tells you one of the fat guys is eligible. It ain't that hard.
"It's all in the spirit. It's in the rulebook," Wilcots said. "Who is (Ravens) Coach (John) Harbaugh to complain? That's like telling them to use only 75 percent of their playbook."
What goes around comes around. Wyche was nowhere near Tuesday's Super Bowl festivities, but Belichick invoked him as he discussed the evolution of the no huddle quarterback Tom Brady runs Sunday in his record sixth Super Bowl start, this one against Seattle.
"There are two different versions. The K Gun Coach (Ted) Marchibroda ran in Buffalo and kind of that Cincinnati Muddle Huddle," Belichick said. "Some applications of either or both merged together today. Defensively we've had to defend it 30 years ago. It was challenging then and it's challenging now. You tried to sub against Cincinnati and they'd run the ball on quick snaps and it was always a difficult thing on how you could match it. Peyton (Manning) does the same thing.  Sometimes they seem to slow it down, but if you try to sub, then they'll speed it up."
What goes around comes around. NBC-TV analyst Cris Collinsworth, the former Bengals Pro Bowl wide receiver who used the no huddle matchups to become the club's all-time leading receiver for a few years, is calling Sunday's game and thinks the Pats are within the rules. And he thinks it's unfair to lump eligible-ineligible with DeflateGate and roll into the Pats' outlaw image.
There's no question the Patriots have made their own bed of infidelity because of past indiscretions, but not with the ineligible and eligible, Collinsworth says.
"Not under the current rule it's not," said Collinsworth, when asked if what the Pats are doing is deceitful. "If you play to where the rules are written, that's fine with me. I think the debate now over the (deflated) footballs, are they outside the rules?  Believe me, the most famous saying among all coaches is, 'If you ain't cheating, you ain't trying.' They all joke about it. But they all push the envelope. Every player pushes the envelope as far as they go. The debate now is did they cross the line."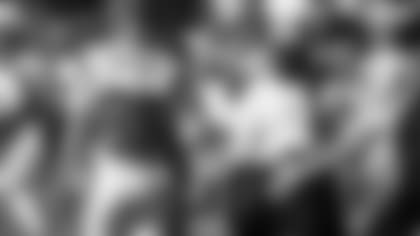 Collinsworth thinks the eligible-ineligible question turned around the divisional playoff game where the Patriots beat the Ravens and it has had such a big impact in the playoffs that the NFL Competition Committee is going to have to look at it.
"Do I think the league is going to address that at the end of the year? I don't know if they'll change it, but I do think they will take a hard look at it to see if that's how they want the game played," Collinsworth said. "There is going to be people that say, 'You have to give us a chance. You can't say this guy is ineligible and that guy is eligible and two seconds later snap the ball, and give a defense a chance.' Maybe the completion committee says they don't care."
They cared enough about what the Bengals were doing that they made a rule two hours before the 1988 AFC title game kickoff against Buffalo and then didn't enforce it.
What goes around comes around. Wyche, whose innovations keep showing up even as the decades pass, says he doesn't watch much NFL nowadays. Maybe he's seen the Patriots for a total of 10 minutes this year, but from what he's been reading he sees nothing amiss.  He says the Pats don't know what criticism is.
"We got way more. It wasn't doubled. It was cubed," Wyche said. "We were the only team running it, so the referees weren't used to it and when we met with them before games, you could tell a lot of them had a burr in their saddle about having to deal with the no huddle.
"There's nothing wrong with trying to get mismatches. That's what the Patriots were doing," Wyche said. "They were creating a two-percent edge. That's about what you get. You don't swing the balance of power with one play like that. You don't get a 10-percent overall edge. You only gain a four-percent edge overall…Most of those formation adjustments you force the defense to make or unbalanced lines or things like that, are just a two-percent edge. A little bit of an advantage because you're taking them out of their general routine. But they're all pros. They've all seen it."
What goes around comes around.
 "One thing I'd like to clear up," said Patriots offensive coordinator Josh McDaniels on Tuesday. "We didn't do any of those things without huddling. When we did those couple of things in the last couple of games, we huddled every time we did it with the ineligible player. We substituted. We called him ineligible.  The official declared him ineligible.  And then we lined up. We weren't trying to use tempo or speed or no huddle in any way to try and create some kind confusion. We were just doing something to see if we could gain an advantage with the eligibility of a skill player."
But what's a huddle? The Pats virtually huddled on the ball a la Wyche's Sugar huddles, a semi huddle right behind the ball to fight the crowd noise on the road. Former NFL quarterback Jim Miller, Brady's backup of a decade ago who now works for Sirius Radio and is the eagle eye all over the new formations,  noticed something familiar.
"You're changing the speed and tempo of the game," Miller said. "With the great Cincinnati Bengals teams, whether it's a Muddle Huddle at the line of scrimmage, or it's somewhat of a huddle but it's not a huddle…Sugar, same thing…But you're changing the speed and tempo of the game and giving the defense less time to prepare for what you're going to present them. We classify it as shuffling the deck of cards…You're dealing a new hand every time.
"Solder did leave, check in with the official, and then came back. But it was so quick, (the Patriots) were on the ball."
Esiason is waiting on the DeflateGate investigation. It doesn't really interest him. Quarterbacks have been nuancing balls since the dawn of the passing game.  But if the probe shows the Pats altered the balls after they gave them to the officials, he says the league should come down on them.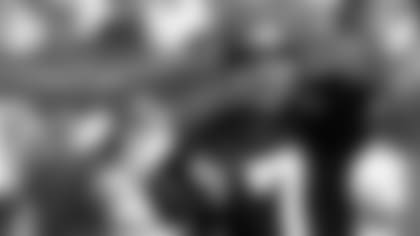 But he admires the unbalanced line stuff and calls it taking what the Bengals did 30 years ago to the next level.
"It's very, very forward thinking. Somewhat deceptive, but it's not breaking the rules regardless what Tony Dungy thinks," Esiason said. "Why should we allow the defense just to set up? …. That was the beauty of what Sam did….
"I understand what John Harbaugh is screaming about and Tony Dungy screaming about. I get all that stuff. But until they change the rules, we'll push the envelope."
Wilcots remembers how Wyche was so smart that he pushed the envelope in practice on offense and defense: "If you weren't smart, he'd expose you. Belichick is kind of like that."
Esiason knows when he's working a Patriots game, he's got to be ready for everything and anything. What goes around comes around. When you hear McDaniels talking about Brady, it's like listening to Wyche talk about Esiason.
"You have to have a quarterback that can see what's wrong with the defense," McDaniels said. "One of Tom's greatest strengths is that he's always been able to see where they may be light a guy or where there may be  some confusion and try to exploit that and you have to have a guy like him to be able to do it."
Remember the last five games of Esiason's career in 1997? He was better than when he was the 1988 NFL MVP, running the no huddle so well he finished with a 106.9 passer rating with 13 touchdowns and two interceptions. He says it was faster than what Chip Kelly is doing now with the Eagles. Maybe that's why he has such high regard for Brady.
"They've taken the next step and I think some of that is because what's happening in college," Esiason said. "Nick Saban, Urban Meyer, some of the stuff in the SEC and Big 12 in those passing offenses. I appreciate (Belichick) more than most coaches, maybe because I know more about him.  He's willing to travel to talk to those coaches about what they're trying to do and he's trying to get his own coaches to think outside the box.
"When you have a quarterback that's been there for 15 years and can communicate it all, it's all about having smart players."
What goes around comes around. When asked if it was Brady or Esiason or anybody else who is the best no huddle quarterback he's ever seen, Belichick went 30 more years past the Cerebral Sam Bengals.
"Johnny Unitas," said Belichick with a smile.