LONDON _ The Bengals' international debut Sunday (9:30 a.m.-Cincinnati's FOX 19) at Wembley Stadium turns out to be a cozy affair against the team from the nation's capital coached by a former Marvin Lewis assistant that looks a lot like themselves.
And at 4-3, Jay Gruden's Washington team is looking at at the same kind of hump game the 3-4 Bengals need to continue to hang close in a wide-open division.
The first international Bengals.com Media Roundtable stays close to home, too, and is sticking with the team losing its home game in the third and final staging of this season's NFL's international series.
Will Gavin, a host for talkSport, the United Kingdom's largest sports radio network, has covered a dozen or so NFL games in London and usually sees the best team on paper win, so  he picks the Bengals.
Richard Graves, a sports reporter for Sky Sports, thinks the Bengals' varied weapons are going to carry them in a game they need probably more than Washington.
Alex Marvez brings a touch of home to The Table. Marvez, the former Bengals beat reporter for The Dayton  Daily News now a Sirius NFL Radio host and The Sporting News NFL columnist, gives the nod to the Bengals because they have the better roster.
Dan Hoard, the radio voice of the Bengals, brings the  soothing sound of Paul Brown Stadium to The Table and calls it for the Bengals in a close decision he gives to Bengals quarterback Andy Dalton over Washington's Kirk Cousins.
Even though we're abroad, The Table's rules still apply and visitors go first: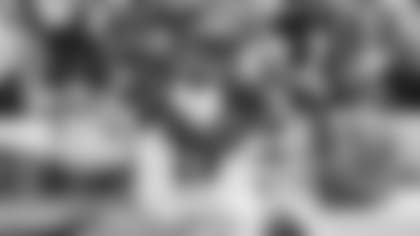 Bengals cornerback Dre Kirkpatrick is expecting double moves from the Washington receivers.
The two big matchup for me this game come down to two concussed players. Washington cornerback Josh Norman against Bengals wide receiver A.J. Green. Will Josh Norman line up on the same side of the field with him? Will they move him around the field? I thought A.J.'s comments this week were interesting about when he played in the slot against the Jets and they didn't move him inside to go against him and that he was surprised he didn't line up against (Darrelle) Revis more. That's fascinating.
On the other side of it the Bengals' coverage of the linebackers this year has not been the greatest. If Washington tight end Jordan Reed is fit and ready to go from a concussion, I think he can cause some problems. The way Gruden has all those crossing routes and the way of confusing a defense and you look at the guys that the Bengals have in there who were so good last year in linebackers Vontaze Burfict and Rey Maualuga and it feels like that's been the biggest dropoff.
So if we've got two fit players on the Washington side I think we've got a much more interesting game.
The Bengals offensive line has been an area that has been surprising this year. You saw last year when Dalton easily had his career year and the timing was there getting the ball out very quickly and he didn't have any pressure on him. That's where they spent a couple of high draft picks and both those guys haven't really worked out.
Washington it seemed like last year couldn't get any pressure on the quarterback and now outside linebacker Ryan Kerrigan and the guy on the other side, Trent Murphy, are having great years. And I like that interior pairing as well, Will Compton and Mason Foster. Undrafted into the league, now they've got a really good partnership. The Washington front seven has been really good this year.
The Bengals front seven has massively underachieved. The Bengals have been underachieving at every level, but whom better to get healthier against than the Browns? They've got the run game going. They need to build on that because they desperately need to come away from here 4-4.
At the same time, we had Will Compton on the show and I looked at Washington's schedule beyond the bye and it is horrendous. If they come out of this 4-4,  then they've got a run of games that goes Cowboys and  Cardinals both on the road. You feel like even though both teams are around .500, they both desperately need a win to carry some momentum past the bye.
The Bengals started off with maybe one of the toughest schedules in the league and I think a lot of people were ready to sleep on them when they fell to 2-4. Now that Big Ben is down and the Bengals have a much easier schedule in front of them, I could easily seeing that record of getting to the playoffs continuing. It would be nice if they finally won a play-off game.
The Bengals aren't a hugely supported franchise here. The teams that tend to be popular are the ones that were very big in the '80s. The Cowboys, the 49ers, the Dolphins, the Bears. The NFL kind of has had two booms in the UK. It had the '80s and then in the '90s it kind of fell off and no one paid a huge amount of attention to it. But then with the advent of Sky Sports and more television in the last ten years it's become very popular and the teams now are the Patriots, Seahawks, Giants, teams that have had consistent success.
There's no denying the Bengals have been consistent getting to the playoffs the last several years or so, but that's also been a frustration, it's almost become running joke. Great they're a play-off team every year but they never push to the next level. I thought last year with Dalton and how well he played, I really thought that was the year. To go down like he did, it's horrible. The guy that came in, (AJ), McCarron, he did a half decent job, but it's not the same having your starting quarterback in a play-off game, is it?
THE EDGE: Bengals, 27-21. I think there's going to be a decent number of points in this.  Washington doesn't stop the run and I think after getting it going last week against the Browns, that's going to be an area of success and open up some things. I hope Bengals tight end Tyler Eifert is back in a big way, he's been one of my favorite players in the league the last couple of seasons. It sounds simple, but I just think top to bottom it's the more talented roster. In theory, if they're back on it they should win. You tend to find out here in the UK with the great leveler of the travel and everything else, actually the better team on paper tends to win.
For the big matchups, you'd be a fool to look beyond A.J. Green and Josh Norman. It would be huge to get Norman on the field for Washington and at the moment that's not a certainty, although he has traveled over here. When A.J. Green goes over 100 yards, the Bengals win. It's that simple.
The problem for the Bengals when you look at them offensively is they've got a top ten rushing attack, they've got a top ten passing attack, but they can't put the ball in the end zone when it matters most. Can Washington keep them to field goals?
Look at what Washington has done in the last 12 months under Jay Gruden. They've been strong at home, they've surprised people a little bit with their defensive play, but when they come up against an offense with weapons and options, they've had trouble shutting them down. Norman has obviously helped them, but you look at the problems they've had with Bashaud Breeland on the other side. I have a hard time believing that this isn't a good matchup for the Cincinnati Bengals. For a team coming over looking to get to .500 in a tight AFC North I think on paper there are matchups across the field they can win. Over here the Bengals are perceived as a good team, but the problem they've got, of course, is they can't win in the postseason.
THE EDGE: Bengals. It will be close. If they can get Tyler Eifert back on the field after all his injury problems and he struggled a little bit last week trying to get adjusted back in. The Washington red zone defense hasn't been great and Eifert is a threat. You lost Mohamed Sanu. You lost Marvin Jones. Eifert's been injured. Defenses have been able to key on the Dalton-Green relationship. You get Eifert back on the field, you have Giovani Bernard coming out of the backfield, you've got options. I think Washington struggles with that. I think they're a team in transition. And if the Bengals lose, they're struggling. If they win, they're headed in the right direction and I think the Bengals are better than their 3-4 record says they are.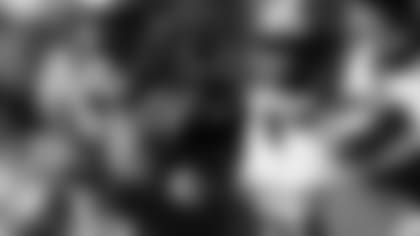 Bengals running back Jeremy Hill seeks his first back-to-back 100-yard game since the last three games of 2014.
The Washington injury report is going to be huge in this game because Josh Norman is one of the best cover corners in the NFL. The other corner, Bashaud Breeland, is really good and when you combined their coverage skills with their great pass rush, it's hard to throw the ball. It's going to be important for Andy to get it out of his hands quickly.
Washington is next-to-last in the NFL in yards per carry allowed. Only the 49ers are worse. The Bengals aren't going to run for 271 this week and average nine yards per carry, but they had 120 the week before against the Patriots. That's well above league average, so let's have another week like that. Slow down that pass rush, have some balance. If they can do that they can score some points.
Washington's offense is exactly what Jay Gruden helped build here. You've got an underappreciated quarterback in Kirk Cousins surrounded by an embarrassment of riches at the skill spots.  You've got wide receiver DeSean Jackson, one of the best deep threats in NFL history. You've got Pierre Garcon, who's good for four catches a game.  You've got Jamison Crowder who is an emerging star as a receiver and as return man. You've got tight end Jordan Reed, assuming he's back, who's the closest thing they've got to a go-to guy for Kirk Cousins. You've got Vernon Davis as your No. 2 tight end. Think about how excited we all were when Tyler Eifert caught 13 touchdown passes last year. Vernon Davis has done that twice.
So Kirk Cousins can do what Jay Gruden has always wanted Andy to do and what Hue Jackson has wanted him to do and what Ken Zampese wants him to do and that's read the defense and get the ball to the open guy. You don't have to force it to anybody because they've got good skill people everywhere.
They don't have Matt Jones at running back, a 230-pound thumper, but Chris Thompson is a 5-8 guy with great feet. It's a very good offense. The key defensively for the Bengals is to get a couple of takeaways. Cousins has thrown six picks. I think they've fumbled five times, they had two very costly fumbles last week. So you have to take the ball away a couple of times because they'll move it on you. That's all there is to it.
THE EDGE: Bengals, 28-27. I think they need it a little more, so I think the desperation factor goes to them.  I think Kirk Cousins is very good. Andy Dalton is a little bit better. Maybe more than a little bit.  Kirk Cousins is good, Andy Dalton is better.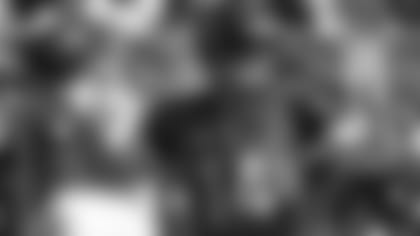 No picks for Dalton, celebrating his 29th birthday Saturday, in 35 days.
To me the question for Bengals is the offensive line really fixed? Offensive line coach Paul Alexander feels good where this group is at, but when you flash back to the Cowboys game they just didn't get much going on the ground, it's just been hit or miss. If they're able to get the running game going, it's going to change this game.
I also want to see what happens with Josh Norman. Is he going to blanket A.J. Green everywhere he goes, or are there going to be opportunities for A.J. to get matched up against some other corners? Because I don't think they're that great of a secondary.
Washington is so up and down. They're a lot like the Bengals that way. You're sort of the middle class of the NFL right now. Tyler Eifert being back has to improve that. Last week against Cleveland, while it was Cleveland, this was a good game for Bengals offensive coordinator Ken Zampese to put his stamp on this offense. With Hue Jackson coaching against him with so much respect he has and even though you're inheriting a lot of the same system and players, it's different. I think this offense hasn't had an identity, but maybe it's starting to get one.
The other big thing is can the Bengals make Washington quarterback Kirk Cousins uncomfortable? Can they force him to make some mistakes? Kirk is a streaky passer. He can go south in a hurry if you're able to pressure him. But I'll say this. Washington has really found an identity on the ground, so the Bengals can't have a repeat of Dallas with Ezekiel Elliott just cutting you up. Even though running back Matt Jones isn't playing, the backups, Chris Thompson and Robert Kelly, have done a nice job.
THE EDGE: Bengals, 27-24. A lot of fun. I just think Cincinnati is an all-round better team. These are the types of teams the Bengals are supposed to beat. If you're a play-off team, you beat these types of teams. And this game is so critical sitting at 3-4 with the division wide open again.  The Bengals need this game. There should be a very big sense of urgency, maybe one that wasn't there against the Cowboys a few weeks ago.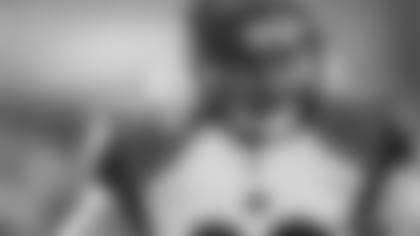 If the Bengals are going to run it well, fullback Ryan Hewitt is going to be playing.
You know it's a big game when Bengals head coach Marvin Lewis is talking about how critical the difference is between 4-4 and 3-5. Lewis has had the Bengals two games under .500 after the first half only twice in the past eight seasons. And only once have they been under .500 under Lewis at the halfway point and made the postseason.
At first blush, there are some uneasy matchups for the Bengals because Washington hits them right where they've struggled.
There is a trio of rushers going against a Bengals offensive line that has already allowed its most sacks since 2013. There is Washington wide receiver DeSean Jackson, the best deep threat of his generation, going against a Bengals defense that has allowed five plays of at least 40 yards. There are accomplished tight ends Jordan Reed and Vernon Davis poised against a defense that allowed the New England tandem of Rob Gronkowski and Martellus Bennett 210 yards two weeks ago. Struggling punter Kevin Huber and the Bengals' 25th-ranked punt cover team faces NFL punt return leader Jamison Crowder and his scorching 20.7 yards per.
But there are hints on how the Bengals can take over this game. Washington is giving up five yards per rush and hasn't done much against AFC North rushers. Pittsburgh's Deangelo Williams gashed them for 143 yards, Cleveland's Isaiah Crowell got them for 112, and Baltimore's Terrence West racked up 95 on 8.6 yards per carry. So Jeremy Hill and Giovani Bernard would seem to be the perfect panaceas for Kerrigan and Co.
Kerrigan is leading another assault. He has 18 career forced fumbles and Washington has forced 30 since the beginning of 2015, most in the NFL. But the Bengals offense doesn't fumble (four all season by position players) and hasn't turned it over in October.
Meanwhile, Washington doesn't take care of it great. They've got a minus-one turnover differential, Cousins has six interceptions to Dalton's two, and they are tied with the Bengals when it comes to red-zone struggles at No. 28 by scoring touchdowns just 43 percent of the time inside the 20-yard line.
So the formula is clear for a Wembley win. If the Bengals can run it just enough to offset the pass rush, get another clean game from Dalton for his fifth straight game without a pick and tacking on to his career best, and Huber can pin Crowder without causing any excitement, the Bengals get that much needed 4-4 record before saying bye at the bye.
Cincinnati Bengals host practice at Wembley Stadium 10/29/2016