---
---
GEORGETOWN, Ky. - The Bengals' shortest training camp could be their fastest, too.
The fastest Bengals team of all time? By the time you look at Bennie Brazell's Olympic final speed, Johnathan Joseph's 4.3-second Combine speed, and Chad Johnson's Pro Bowl speed, boom, in the words of new Hall of Famer John Madden, camp already breaks this weekend.
It's a bit early to cut down the roster, though. They don't have to get down to 75 players for three more weeks (Aug. 29), and let them play someone else a couple of times before making the big moves.
Until then, here are some camp superlatives after the first nine practices of the season and the Sept. 10 opener 34 days away: BEST GUESS:
Is that the club is still guessing on Carson Palmer when it comes to Sept. 10.
Taking everything into consideration, it's amazing the guy has come this far. It's a credit to everyone involved, particularly his desire to be the best that has driven his comeback from reconstructive knee surgery.
But he's also rusty and he's been so honest about getting over the mental aspect that it has finally hit home it's not as easy as he has made it look. In the last couple of days you get the sense Palmer feels like he needs more reps to knock more of that rust off, so it will be interesting to see what decision is made this week even though he's not scheduled to play in Sunday night's preseason opener.
Face it. Until he can follow through confidently on that left knee and finish his throwing motion, he won't have his trademark accuracy and is going to look rusty. And given that he's already showed flashes of it and has looked as mobile as he did before he got hurt, it's going to happen. Some time. Marvin Lewis may have the pyramid of success, but he doesn't have a crystal ball.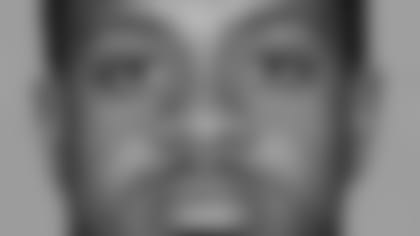 BEST OFFENSIVE ROOKIE:
No question it's Brazell, the seventh-rounder whose five catches in Friday's intrasquad scrimmage marked one more than he had in his first three seasons at LSU. The coaches keep thinking they'll see why he didn't play much in Baton Rouge, but, gee, in the four practices in pads, his hands and the ability to carry out his assignments have been a terrific complement to that kind of speed you just don't cut.
BEST OFFENSIVE VETERAN: Running back Ru-di Johnson has looked so-oo quick and buttery after his walk in the self-help aisle this offseason reconstituted his 218 pounds into some new weaponry. His streak of 21 straight regular-season games without a 40-yard run looks to end soon. Yes, even better than wide receiver Chris Henry, who hadn't done much before he destroyed the Friday scrimmage with three catches of at least 21 yards, as well as a touchdown. It's hard to see him not losing time at some point because of his legal problems, but now you see why if there's any hope of turning his life around the Bengals are going to keep him.
The emergence of Brazell keeps Kelley Washington on the trading block, and maybe the Falcons (or any other team with injury problems) gets interested once he starts practicing this week.
With Henry, Brazell, kick returner Tab Perry and punt returner Antonio Chatman behind Chad Johnson and T.J. Houshmandzadeh, the team would look to have its six wides. Of course, with the possibility of keeping just two tight ends, the Bengals could keep seven receivers for their Henry suspension insurance.
But every position group could make the argument it needs to have one more guy. The offensive line and secondary would love to keep 10, linebackers eight and so on.
Frankly, until the team starts playing preseason games and it sees what it's got for injuries, anything is a guess when you try to assign the number of slots to positions. BEST DEFENSIVE ROOKIE:
In the tradition of Willie Anderson, Levi Jones and Carson Palmer, cornerback Johnathan Joseph showed up on time and as advertised out of the first round. (OK, Willie was a few weeks late, but he still slept at Wilmington College.)
And if Joseph turns out as well as those guys ...
He's on his way. The kid can flat out run and has nice coverage and ball instincts. But he needs to show up more on his tackling and to use those 193 pounds a bit more physically.
And don't make him a starter, yet, in place of Tory James. Name the guy who leads all NFL cornerbacks with the most interceptions since he became a Bengal in 2003, and if you said James with 17, pass Go and collect $200. Heck, with the way Keiwan Ratliff, Rashad Bauman and Greg Brooks are playing in a suddenly deep secondary, Joseph has to grind to be the third corner.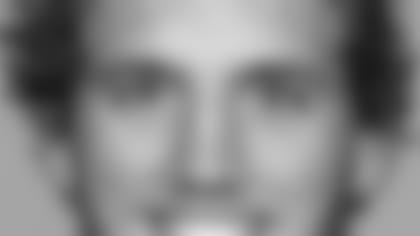 BEST DEFENSIVE VETERAN:
So hard to tell on that side of the ball, but make it a tossup between cornerback Keiwan Ratliff and linebacker Caleb Miller, as well as tipping a hat to safety Tony Bua.
OK, the Mock Game is just glorified flag football, but Ratliff's two interceptions and four passes defensed on Saturday have to mean something. Especially in a three-snap sequence where he covered Chad Johnson, then T.J. Houshmandzadeh, and then out-fought the very physical Perry for an interception.
Hard to believe that Miller, a third-round pick in 2004, has played in just 19 games since he started the opener in New York as a rookie in place of the injured Brian Simmons. Miller got hurt himself in that game, but his ankle problems seem well behind him in this camp and he's shaping up to be a huge factor on special teams and elsewhere.
He's re-discovered his speed and his versatility. On Saturday Miller started in place of the injured David Pollack on the strong side even though he'd been playing a lot of middle backer.
Bua, a fifth-round pick who played seven games for the Dolphins as a rookie in 2004, hasn't played for the Bengals since being picked up on waivers last year at midseason. The 218-pounder had a big weekend and now he has to be in the mix for the fourth safety spot behind Madieu Williams, Dexter Jackson and Kevin Kaesviharn.
The Bengals would probably like to keep 10 DBs with six of them corners, but they could also go five and five. Particularly if they want to find a spot for seventh-rounder and special teams maven Ethan Kilmer. Given that Williams and Kaesviharn can also play corner, the 5-and-5 doesn't look bad. Usually a backup veteran in the last year of his deal like Kaesviharn is vulnerable, but he can do so many things and is the perfect 20-to-30-snap guy that you can't touch him. MOST INTRIGUING POSITION:
Has to be linebacker with Ahmad Brooks and Rashad Jeanty.
Brooks, the third-round pick in last month's supplemental draft that no one wanted to take credit for, has won a legion of admirers with a frightening brew of physical talent. He's still doing the Odell Thurman thing of going in the opposite direction of running plays, but at some point he's going to get over that and be a starter in this league for a long time.
In honor of Warren Moon's Hall of Fame induction and Doug Flutie's retirement, here comes Jeanty with three seasons in the CFL having an impressive camp. What makes it so impressive is that Jeanty is making the same transition from end to linebacker that first-rounder David Pollack struggled with last year.
In Pollack's defense, Jeanty already has played three seasons of pro ball in Edmonton, coming up with 13 sacks the past two seasons. With Pollack fighting a hamstring injury, Jeanty is going to get more snaps in the strong side spot and at pass rush end. At 6-2, 245 pounds, Jeanty is a big guy that can run and is alluring on special teams.
So with Thurman starting the season on the suspended list, that would seem to leave five locks in Pollack, Simmons, Brooks, Miller and Landon Johnson. And what about Marcus Wilkins, arguably the team's best special teams player over the past two seasons?
If the Bengals keep seven, that leaves a huge scrum that also includes a draft pick in A.J. Nicholson and valued special teamer Hannibal Navies, back from an injury this week.
That's why they play the games. BEST POSITION BATTLE:
It's hot in the secondary, wide receiver, and linebacker, but not as steamy as it is along the defensive line. The Bengals will probably keep eight, starting with the starters from right to left Justin Smith, John Thornton, Sam Adams and Bryan Robinson. And even though Jonathan Fanene (hamstring) has yet to practice, he's supposed to be back this week and it's hard to see him getting cut because of his ability to play both inside and outside.
Which is also why third-rounder Frostee Rucker has been impressive early. That provides the luxury of keeping Robert Geathers exclusively at end on passing downs, and after a season of playing both tackle and end at 280 pounds, there's a guy that looks like his quick old rookie self. Back to 265, Geathers, who always goes hard, came up with a sack in Saturday's Mock Game.
That's seven already, setting up a monstrous showdown with fourth-rounder Domata Peko, Shaun Smith and Matthias Askew at tackle. Peko has shown power and no doubt has the edge because he's a draft pick, but Smith showed up down the stretch last season and Askew, with all that potential, has looked decent here in stretches.
Then there's free agent rookie end Eric Henderson out of Georgia Tech who is an interesting grinder. Is this the position where the Bengals keep one more than usual and opt to go with two tight ends? DULLEST COMPETITION:
Ho hum, one of the NFL's best offensive lines just keeps clocking in and out. It's gotten so that even the backups have become as entrenched as the five starters.
Stacy Andrews, who has looked good in his first extended camp action at right guard, is the insurance if right tackle Willie Anderson leaves via free agency. Eric Ghiaciuc's experience probably gives him a leg up on Ben Wilkerson as the backup to center Rich Braham, although Wilkerson's knee seems to be holding up. Second-rounder Andrew Whitworth, playing both left guard and tackle, is quietly making the transition to guard and looked good Friday night in the intrasquad scrimmage. Since the Bengals often keep nine, that would appear to give the last spot to Scott Kooistra. Yes, he's in the last year of his contract, but he's a big, tough guy that can play four sports if need be.
Ghiaciuc got his first heavy work at guard this camp over the weekend. With left guard Eric Steinbach taking some snaps at center in practice, that gives the team four guys that can play center counting starter Rich Braham.
What to do with rehabbing left tackle Adam Kieft, now a year and a day removed from his ACL injury? Since he hasn't started practicing, one thought is to start the season with him on the physically unable to perform list (PUP) with the only downfall he wouldn't be able to practice the rest of camp for the first six weeks of the season. But club thinks he's got a lot of potential and it would be a way to keep him around.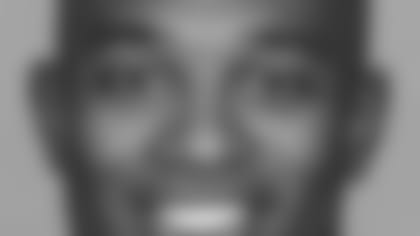 BEST ACE IN THE HOLE:
Wide receiver Tab Perry. He returns kicks. He is getting looks at returning punts. He's one of the team's top special teams tacklers. He can line up out of the backfield and run for touchdowns, like he did last season and in Friday's scrimmage.
He also may be a reason the Bengals opt to keep just two tight ends. Perry has been blocking out of that position on third down and should be able to do that consistently since he and Houshmandzadeh are the club's most physical receivers.
But it depends how tight end Darnell Sanders, Ronnie Ghent and David Jones play on special teams. Sanders looks to have the edge with his size and speed, but if any of the three produce on special teams they may go with the three tights. With players now allowed to go on the practice squad three times, guys like Ghent and running back Quincy Wilson could be headed back.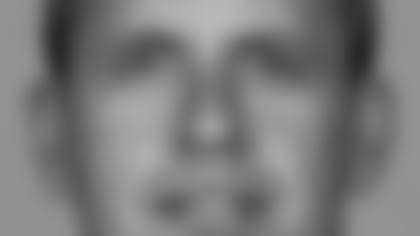 BEST CAMP COUNSELORS:
Strength coaches Chip Morton and Ray Oliver, who are conducting the Camp Chrock portion of Marvin Gardens. These are the guys that have brought the new and improved Jeremi Johnson, Madieu Williams and Rudi Johnson, among others, and they are doing the same thing this camp in their three daily sessions with defensive tackle Sam Adams.
Right about now, of course, Adams would like to bench press both into oblivion. But here's predicting that Morton and Oliver will be flying to Hawaii to watch Adams play in his fourth Pro Bowl in seven years.