 Rosemary Rice-Jones, the principal, and a few teachers were the only ones who knew the guy with the ballcap tugged down to where his No. 32 would be if he were in uniform.
"Who?" the kids asked with the hard-to-please air of the pack when she told them this was the school's special guest.
"We say his name almost every day," she told them and with that they erupted into a "Rudi, Rudi" chant worthy of a Paul Brown Stadium fourth quarter.
The difference between skepticism and cynicism? A few good causes. At least in Rudi Johnson's old Ettrick Elementary cafeteria, where more than hot lunches will be served next year.
Try a webcam wired to a school in Kingston, Jamaica and programmed to open the eyes of two cultures.
Janice Johnson, whose son has led the NFL in carries the past three seasons, has been even busier since Rudi turned the name she gave him into a chant. They just got done carrying the ball back from their annual charitable foray to Jamaica and that means they're again pondering the excruciating poverty that covers much of the island.
"A third world country," Rudi Johnson says. "Very poor. Definitely it makes you realize how much we take things for granted. Two different worlds. But the people have so much spirit. A lot of energy."
He could have been talking about Janice. She runs his foundation out of his hometown in Ettrick, Va., and it was Janice in the early days of the foundation two years ago when her grandson enrolled that she noticed a shocking item in the Ettrick Elementary handbook.
"If they didn't have lunch money, they could get a hot meal the first two days," she says. "But starting on the third day they could only get a roll and milk, and I know that's not enough."
The next thing Rice-Jones knew, she had a $500 check for hot meals for the rest of the year. Later, it would be Rudi's Kids, an incentive academic program. Then it would be 10 violins for the music program, and then paying teachers after school to teach Spanish, and now ...
"After we get back from Jamaica, we talk about what we want to do every year," Rudi Johnson says. "My mother came up with the webcam idea, so we're going with laptops for one school there."
The idea of the Jamaican trip is to bring children to football and basketball through camps in four locales. This year he took current teammate T.J. Houshmandzadeh, former teammate Shaun Smith, and for the basketball side new Seattle SuperSonic Delonte West.
Ingrid Bachleor, the accountant for Rudi's foundation, inspired the trips back to her native country and for a week this year they not only traveled to her hometown of Kingston, but Negril, Montego Bay and Ocho Rios.
"It's introducing them to American sports, getting them to understand it and see it. Down there, what, it's pretty much rugby, right?" Rudi Johnson asks.
This time around Janice came up with the idea of sending cheerleaders with the help of her alma mater, Virginia State.
"This time there was nobody in the stands because the girls weren't just watching the guys," she says.
Because Rudi had to go to training camp last season, he missed last year's trip but got it all back when he returned to one Ocho Rios school this trip. After the '05 junket, he'd been shocked at the conditions in the school where students passed out because of the heat.
"I wanted to do something that helped them stay with their lessons so we got ceiling fans put in," Rudi Johnson says. "So it was a nice feeling when we went back and they were all very thankful."
Janice says they wanted to go with air conditioning but there were fears the units would be stolen.
"When I actually saw the fans in the ceilings," she says, "then you really know there is something that you're doing to help."
She has already seen that at home with what is now known reverently as Rudi's Kids in the community.
"There are four grading periods and in each one, each teacher chooses one student in their class," Rice-Jones says. "One who has shown excellence in the classroom as well as taking responsibility. They become a 'Rudi Kid,' and they get recognized with a certificate and their picture on a board that also has Rudi's picture."
Janice Johnson smiles when she hears the stories from the parents and the kids themselves.
"There might be two brothers," she says, "and they'll say things like, 'I'm already a Rudi Kid, and he's still trying.' It's become quite popular. This year we're putting the names of everyone who has been a Rudi Kid into a box and drawing one so they can take a trip to Cincinnati for a game with their parents."
Rudi Johnson, a competitive sort anyway, smiles, too.
"That's great. It gives them something to shoot for," he says. "That's something I didn't have growing up. It gives them goals."
Janice Johnson has goals, too. She wants to keep the foundation rolling long after No. 32 has come to a stop. But that's not any time soon. With three years left on his contract, and still not yet 28, he insists he'll play longer than the man whose job he took.
Although Johnson admits he won't be surprised if the 32-year-old Corey Dillon comes out of retirement at the end of this training camp.
"I want to play longer than that. It's a challenge to play your whole career with the same team and a challenge to just play that long," he says, dismissing the running back's death sentence of age 30. "That's just media talk. It's all about production and I plan on producing for a long time."
The 1,039 rushes lead all backs since 2004 and his 4,221 yards in that stretch are fourth best. That's an average of 1,407 yards per season, which would give him 9,466 yards at the end of his contract, 1,405 more than Dillon's franchise record.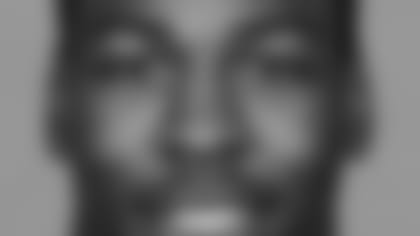 The drafting of Kenny Irons in the second round, he insists, isn't a threat. He thinks it can help. His best season in 2005 with 1,458 yards was Chris Perry's only healthy season.
"As far as keeping me fresh, it's definitely a good situation," he says, but as far as having a change-up back, "It depends on the game.
"As a running back, you like to get in that groove, first and foremost, and get in sync," Rudi Johnson says. "You saw how it works with Chris. It kind of keeps the defense off balance a little bit. It keeps them on their toes. It definitely helps bringing a different spark. There's going to be some positive, we just have to be used in the right way. I don't think we're going to have a problem with that."
The Rudi Kids' competitive streak comes out when he talks about the disappointment of last season and the urgency of a team that won't always have the same players.
"After all was said and done, after all we went through last year, and it came down to we needed to win just one of our last three games to make the playoffs," he says. "And you mean we couldn't do that? Good teams find a way to win those games.
"A lot of people are expecting positive things from us this year. Look at all the times we're on national TV. It's important for us to go out this year and make a statement. It's one thing to have players year after year, but to have players performing at a high level year after year."
Meanwhile, the chant continues. Janice hopes it becomes bilingual. The foundation's goal is to graduate children from high school fluent in two languages not only in Ettrick, but also in Cincinnati, where she's trying to raise the foundation's profile. They made a big step in May when the proceeds from the Rudi Johnson Football Camp (help run by Xavier University sports management students) went to the effort to establish a football team at Clark Montessori.
Janice also thinks "Rudi, Rudi" might be heard in Kingston, and not Kingston, R.I., when the Patriots come to Cincinnati for a Monday night game on Johnson's 28th birthday on Oct. 1.
"(The webcam) is a chance for children to take a peek at another way of life," she says. "It's a way for them to communicate and learn."
A Jamaican chapter of the Rudi Kids looks to be next.
"We've got the cheerleaders," she says. "Now we can do it."