So much is on the line for the Bengals in Sunday's home opener, why not go to the men who will man the lines against Tennessee in what has become a referendum on everything Bengal?
Not only are they trying to quell the perception that they aren't physical enough, but they're simply out to prove they're good enough.
"We've got to put our foot down," said defensive tackle Domata Peko after emerging from a Friday morning brimstone meeting with defensive coordinator Mike Zimmer.
"He stressed how much we need this one," Peko said. "He told us, 'Play like it's the last game.' It's real bad if we go 0-2. We don't want to get into that hole." The man who draws the most physical assignment on what must be a physical day at Paul Brown Stadium, left guard Andrew Whitworth, knows what's at stake.
"It's a chance to show that we can play physical and that we can run the ball," said Whitworth, who plays Pro Bowl tackle Albert Haynesworth. "We better be because we're going to get a physical game from these guys whether we want it or not."
The last taste for the faithful that gathers Sunday is bitter. Unable to get a first down on fourth-and-one in Baltimore, the Bengals never got the ball back as the Ravens muscled them for the final 7:15 of a 17-10 loss.
The Bengals know exactly what they have to show a fan base already suspect without a home snap even taken.
"We can pound it with anybody; we just have to prove it," Peko said. "We've got people talking bad about us, but it's good we've got a home game. We have to prove to them we can stop the run and get them behind us. We've got the physical stuff. It's the mental things, the shifting and motion."
On the eve of Cincinnati's 41st home opener, No. 41 senses what everyone is thinking.
"We know we have to do well early. It's been tough on the city the last couple of years with the losing," said safety Chinedum Ndukwe. "I don't blame them. I pay to come see them win. I expect them to win. You can't blame them for that. We've got to start fast."
Ndukwe, the 6-2, 220-pound safety, is expected to start after missing about a month with a knee injury and it's hoped that he'll add to the physical profile of a team that gave up 80 of its 229 rushing yards in Baltimore on a double reverse and busted reverse. Of the running plays that didn't involve a reverse, the Bengals yielded 3.4 yards per rush, but they know they will have to be better with jet-setting rookie Chris Johnson and bruiser LenDale White in the Titans backfield.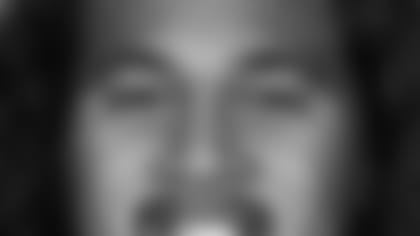 "Two good backs," Peko said. "We had those two bad plays, but I think we held up pretty well after that."
Except for the last hide-and-seek drive, which still eats at head coach Marvin Lewis. It "pierces you,' is how he put it earlier in the week.
"We've been physical all our lives playing football," said safety Marvin White, regarded as the team's most feared hitter. "Football is a violent sport played by violent people. Saying we're not physical, that's the only way you can play this game. You have to be tough-minded and physical. I don't buy into that.
"It was just Week 1; we can redeem ourselves. It's just a mindset. That's like slapping somebody in the face and not doing anything about it."
The Bengals don't believe last Sunday's mistakes were physical. Defensive tackle John Thornton said he didn't see his teammates strewn about the ground and Whitworth has been on this offensive line when it controlled games in '06 against smashmouth teams like Pittsburgh and Baltimore.
And even though the Titans didn't have Haynesworth last year, the Bengals did rush for 148 yards against a lot of these guys.
"No, I don't," said Whitworth when asked if he wonders about his team's ability to be physical. "I think Baltimore is a physical team but the moving around they do and the way they keep you guessing, they get you off guard. So you don't have a chance to come off as much as you'd like to.
"This team (Tennessee) will line up where they're going to line up and say, 'We're going to be more physical than you.' "
If it's the most important home opener in recent memory given how badly the one on the road went, this one also may be the most black-and-white against one of the NFL's physical teams. Whitworth hopes his offense, which has scored just one touchdown with Carson Palmer this year, just relaxes.
"Just use the talent and physicalness we have," Whitworth said, "and we'll be fine."