Brandon LaFell ran what Patriots cornerback Malcolm Butler (right) called a "crisp' route for the TD that put the Bengals ahead in his return to Gillette Stadium.
FOXBORO, Mass. - The offense continues to do everything but score. The defense continues to look terrific one series, perplexed the next. Special teams keeps looking for a big play. But after Sunday's weird 35-17 loss to the Patriots, the Bengals are hoping they've buried the inconsistencies for good.
Hue Jackson's winless Browns are at Paul Brown Stadium Sunday and he'll have them ready to play a tougher game than you think. But the Bengals are through the grinder now that they've been staring at since the schedule came out in April. And it was as tough as they thought.
Four out of the first six games on the road. Three against teams that won 10 games last season. One of them, Sunday's here at Gillette Stadium, the monstrous assignment of beating Tom Brady in his homecoming in a building where he loses as often a solar eclipse.  They need to extend Sunday's very solid first 37 minutes, when they led 14-10 and had Brady perplexed and the Gillette faithful puzzled into silence.
Because at 2-4 for the first time in the Green-Dalton Era, time is running out for a team that lost all of four games last season.
"It's very concerning," admitted left tackle Andrew Whitworth after his offensive line mirrored the team and played its best game of the year in the first 37 minutes. "The reality is we're behind the eight ball and guys have to put their heads down and they have to bring their best effort. You have to play your best every week now. You can't give anything away. It's a long road. I've been on both sides and in the middle of it. The mistakes have to stop."
On many NFL Sundays, the mistakes could have been overcome. Not scoring from inside the 1 on fourth down. Two third-down penalties that translated into ten points. A holding call that wiped out a first down. But not this Sunday. Not against the deadly efficient Patriots and the lethal Brady in their cauldron of perfection, who turned the holding call into a crafty safety that ignited 15 points in 4:07 late in the third quarter.
"There were times we played well, but we're beating ourselves with penalties and stuff like that," said the marvelous A.J. Green, who slashed his way to six more catches and 88 yards. "When you play a team like that, you have to be flawless."
The running game commitment and execution (3.8 yards per 32 carries) got better and Dalton continues to keep them in games with a 103.4 rating and a third straight game without a pick that would have been good enough to win most Sundays. And the run defense stepped up at 3.4 yards per 23 carries.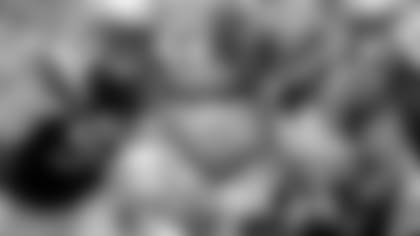 Bengals running back Giovani Bernard (25) had 94 steel-belted scrimmage yards.
Plenty to build on but penalties, the offensive line, and the pass defense are the three biggest concerns heading into the last 10 do-or-die games. Center Russell Bodine left with a boot on his foot, right tackle Cedric Ogbuehi left with a benching, and they left mulling their first safety since Cameron Wake's overtime walk-off Halloween hit in Miami three years ago that capped the drive that Whitworth said changed the game.
 "It wasn't a lineman's guy. I don't know where he came from or what the situation was," said Whitworth of linebacker Dont 'a Hightower's delayed blitz up the middle. "It was kind of a delayed deal with him. Whoever it was who had him thought he had him in coverage and he ended up blitzing."
On the second-and-18 from the Bengals 8 they went three wides in the shot-gun formation and running back Jeremy Hill in the backfield next to quarterback Andy Dalton going out for a pass and Hightower seemingly appeared out of nowhere.
"We really fought our tails off and played well for a lot of it," Whitworth said. "It just seems like every call, every ball just bounces against us. It's been one of those years so far.  The only way to keep coming back is to keep putting yourself in these situations and hopefully things fall in your direction."
Ogbuehi told The Cincinnati Enquirer he thought the hold that came the play before the safety and wiped out Dalton's scramble throw to Green for a first down at the Bengals 30 was ticky-tacky when he tried to run end Rob Ninkovich past Dalton.  Cornerback Dre Kirkpatrick thought another game-turning penalty, his illegal contact on third-and-18 with 2:31 left in the first half that turned a 7-3 half-time lead into a 10-7 half-time deficit was "cheesy."
Even the mild mannered Green thought he was held on a third-down incompletion that forced Mike Nugent's field goal early in the fourth quarter for a 25-17 deficit instead of a 25-21 deficit that a TD would have brought.
"Holding like crazy for the second straight week," Green said. "But you have to run through the hold."
"He face-masked me first," said Kirkpatrick of a call later in the game. "You have to play through it. I can't worry about it on the field. I'll worry about it in the film room."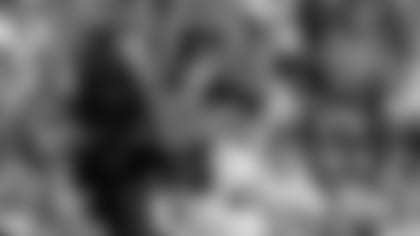 Rookie wide receiver Tyler Boyd, with a career-high 79 yards, had two plus 20-yard catches.
Green seemed a little worried about his chemistry with Dalton in the red zone. In their sixth season together, they've only hooked up once in there and how crucial has that been? For the first time since 2008, when two of them were played with a back-up quarterback, they have yet to score 24 points in the first six games. Already rated one of the five worst red-zone teams coming into Gillette when it comes to touchdowns, the Bengals left two more TDs out there on four forays inside the 20.
"Andy and I have been together for a long time," Green said. "We have to correct that when we get into the red zone. We have to capitalize on that."
On the play before the Bengals' failed fourth-down run from inside the 1 early in the second quarter, they tried a quick fade and Dalton didn't quite get it in the right spot and Green couldn't quite grab it away from cornerback Malcom Butler's tip. Green hopes they run more of those.
"That's the first fade we ran all year," Green said. "A couple of years ago they were money."
On the third-down play from the Pats 7 early in the fourth quarter, it was cornerback Kevin Rowe chicken fighting with Green's left hand all the way on a corner route that was overthrown. (That was also a product of the Pats adjusting out of their three-safety look to three cornerbacks.)
When the Four Minute Men were done for a 25-14 lead with 2:58 left in the third quarter, the least surprised guy in the place was Bengals wide receiver Brandon LaFell, Brady's partner in crime the previous two seasons.
"One thing about them is they find a way to win every week," LaFell said. "You have to play lights out here to take advantage of your opportunity. You can't depend on the refs to give you calls in this place."
Or for Brady to let you off the hook. He smells blood as quickly as any quarterback who ever lived. After the safety he hit 15 of his last 17 throws for 211 yards and two of his three touchdowns.
"When he gets hot, probably him and Aaron Rodgers are the best at it," LaFell said. "When they get hot and they get on a roll and they start hitting their rhythm throws, there aren't too many people that are better."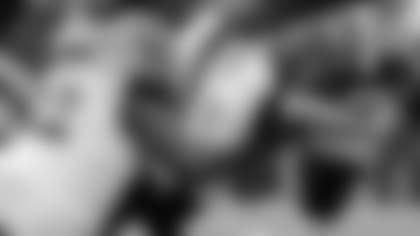 This was Pat Sims' first Bengals' sack since 2011.
The Bengals aren't exactly the first club to fall victim to Brady's Gillette mastery. He's now 113-15 on the site with the Hotel California you-can-check-out-but-you-may-never leave traffic pattern.
"Every time we made a mistake, he found it," said linebacker Karlos Dansby. "Guys breaking loose in coverage. Over the top of us … Once he gets you pin-pointed, he dissects you. He's that good."
Brady found Dansby twice on what looked to be the same play, one a 15-yard touchdown to running back James White out of the backfield with 1:01 left in the first half for the Pats' 10-7 half-time lead. And then a four-yard TD to White that made it a two-score game, 25-14 with 2:58 left in the third quarter.
"(White) went to the outside," said Dansby, caught in no man's land each time. "It was a two-way go. (Brady) knew I had certain responsibilities in the defense.  He just called the best one at the time."
But it was Pro Bowl tight end Rob Gronkowski the Bengals couldn't contain, allowing him to run virtually unchecked for a career-high 162 yards on seven catches. Five of them came in the second half for 121 yards. And he took a shot at everyone on a pass defense that has never been here before.
This is what the Bengals are missing without Tyler Eifert. Gronkowski beat linebackers, safeties, and on his four-yard TD catch to put them ahead for good, he posted cornerback Dre Kirkpatrick and scooped Brady's laser low throw for a four-yard TD catch at the goal line.
But as Kirkpatrick, "He threw it in the only spot he could throw it."
The Bengals have been in the top five of defensive passer rating for the last several years. But after Brady's 140 got through with them, they are third worst at 105.4 and have already allowed 14 touchdown passes this season after they gave up 18 all last year.
"I think for the most part we had tight coverage," said safety Josh Shaw, the new slot cornerback. "We had one or two plays here or there and against a great quarterback like him (he) takes advantage of it. If your eyes are bad, he's going to take advantage of it. There are going to be other games where maybe you can get away with some little things, but today that wasn't the case."
Shaw walked through the first of Gronkowski's big plays, a 38-yarder off a third-and-eight from the Bengals 42 on the series right after the safety. They blitzed but Gronkowski got inside Shaw up the seam to set up his go-ahead score.
"I tried to stay in leverage," Shaw said. "I thought he was going to run outside breaking on his route and that's what I was playing for. At the top of the route he just broke it off inside. Tom made a perfect throw. As soon as Gronk turned the ball was there and I had to chase him down."
Then on the next series Gronkowski was matched up on linebacker Vontaze Burfict on the other side and he got behind him on an out and up for 38 more. On the next snap Brady sifted a zone when Brady stepped up on right end Michael Johnson 's rush and tight end Martellus Bennett held on for an 11-yard hit despite getting sandwiched by Burfict and safety Shawn Williams. 
"They got hot, they got on a roll," said Kirkpatrick, who knows that's exactly what the Bengals have to do as he mulled the 2-4 start. "It's on our mind, but at the end of the day there is still a lot of football left. We still have an opportunity in front of us to get a lot of wins. I feel like we have to get hot right now."
Cincinnati Bengals travel to take on the New England Patriots in week 6 of the regular season.