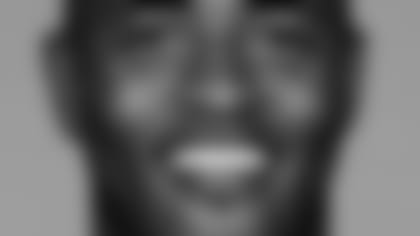 Agent Chad Speck confirmed Monday that client Kelley Washington has agreed to a deal with the Patriots as New England finished off the offseason overhaul of its receiving corps with a picture where the former Bengal is in the hunt for the No. 3 job.
But Speck wouldn't confirm the reported numbers of $300,000 to sign and an option bonus of $4 million if the Pats want to keep Washington past this season. Given that Washington has played 12 games over the last two seasons with 19 catches and two touchdowns, it's probably more like a one-year deal than the five-year, $22 million contract he would receive if they fulfill all the terms.
But Washington, 27, a third-round pick of the Bengals in 2003 supplanted by the third-round selection of Chris Henry in 2005, looks to be in serious running for the No. 3 job with demoted incumbents Reche Caldwell and Jabar Gaffney. "The Squirrel," Washington's famous or infamous touchdown dance depending on what you like, is now migrating to Foxboro.
Donte' Stallworth, Washington's teammate at Tennessee, and Wes Welker, obtained from the Dolphins via trade, are the new Nos. 1 and 2, courtesy, apparently, of Pro Bowl quarterback Tom Brady's anger at the loss of Deion Branch before last season.
Before the Bengals drafted Henry, Washington caught 53 balls for 677 yards, 12.8 yards per catch and seven touchdowns while playing every game his first two seasons.
In his first two seasons, Henry has missed five games and has 67 catches for 1,027 yards, 15.3 per catch and 15 touchdowns.
But after he got on the wrong side of the coaches with what they perceived as selfishness and a temperamental ego, the 6-3, 218-pound Washington evolved into a team guy who began to participate fairly well on special teams and not air his lack of playing time in public. A physical guy who won't separate from defenders, Washington, at times, converted third downs and big plays.
In the 2005 AFC North clincher, Washington came off the bench in place of the recently arrested Henry and caught an 18-yard touchdown pass that put the Bengals up 10-0 in Detroit on the way to a 41-17 win.