The Bengals traditionally strive to take a full coaching staff to Senior Bowl practices, so the call on a new defensive coordinator and linebackers coach figures to come next week before the contingent leaves for Mobile, Ala., on Jan. 20.
That timetable may take them out of the Rex Ryan Derby. Ryan has finished his head coaching interviews in Miami, Atlanta and Baltimore but with the Ravens not exactly in a hurry to give him permission to talk to other clubs about a coordinator's job it makes you wonder how long the Bengals will wait.
If Ryan is out of the mix that would appear to make Falcons defensive coordinator Mike Zimmer the leading outside candidate since he's reportedly the only one interviewed by the club, according to reports. It's also believed that Bengals secondary coach Kevin Coyle is in the mix.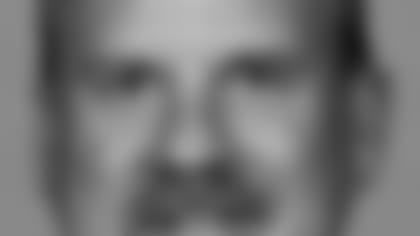 Coyle, who turns 52 this week, came to the Bengals in 2001 after 15 seasons as a college defensive coordinator. After reviving the careers of veteran cornerbacks Tory James and Deltha O'Neal before developing first-round corners Johnathan Joseph and Leon Hall, Coyle has helped the Bengals lead the NFL with 170 turnovers and 103 interceptions since Marvin Lewis arrived as head coach in 2003.
Only the Bengals, Ravens and Patriots have come up with 100 interceptions over a stretch that included Cincinnati's league-leading 31 in 2005.
Before going to Atlanta for the Falcons' ill-fated 2007 season, Zimmer, 51, spent seven seasons in Dallas as the coordinator. The last two under Bill Parcells in 2005 and 2006 saw Zimmer move the Cowboys from a 4-3 to a 3-4 while finishing 10th and 13th in the NFL defensive rankings. The '06 season marked the seventh time Zimmer went to the playoffs with the Cowboys, but he's known more as a 4-3 mind.
Dhani Jones, who arrived off the street in mid-September to stabilize the Bengals' decimated linebacker corps, says a new coordinator won't necessarily mean instability.
"It's Marvin's defense. He's a defensive coach," Jones said Thursday. "There might be some changes here and there, but I don't think it's going to be anything drastic." Jones, prepping for this weekend's stint covering the playoffs on NFL Network, said the move not to bring back coordinator Chuck Bresnahan and linebackers coach Ricky Hunley didn't floor him.
"You knew there were going to be some changes," Jones said. "But you never know until something happens. Then it happens and you say, 'Oh, I guess that relationship wasn't as stable as I thought.' You never know."
But Jones does know that he likes playing for Lewis in Cincinnati, where he was named the special teams captain after about a month on the job. With Jones scheduled to become a free agent, the Bengals have already had some fruitful talks with agent Don Yee.
"It's a good marriage," Yee said Thursday.
While all indications are Jones is headed back, don't look for anything signed until around Feb. 29. Under the collective bargaining agreement, there are some technical challenges to negotiate before getting a deal with veteran free agents working off one-year contracts.
Jones has been contracted to work his third playoffs for the NFL from Foxboro on Saturday, where he's picking the Jaguars to pin the season's first and only loss on the Patriots.
"Baltimore and Philadelphia showed you can pressure Brady and I think Jacksonville's defensive ends can give their tackles some problems," said Jones, who'll appear pregame and then conduct postgame interviews "You have to get his feet moving and you have to get him out of the pocket. If he's sitting back there throwing to Welker, Moss and Stallworth, forget it."
Jones has insight into Brady that many don't have. They share the same agent, Yee, as well as a couple of seasons at Michigan.
"He's addicted to winning," Jones said. "He doesn't want to lose. He won't let you lose. He always seems to find a way. He loves winning."
But Jones also thinks the Jaguars running game can keep Brady off the field, a two-pronged attack with Fred Taylor and Maurice Drew-Jones that he loves.
"New England is going to have to stay steady in their gap control because these guys are dangerous if they can cut back into lanes," Jones said. "You make a mistake and all of a sudden Drew is running down the field for 40 and Fred Taylor is going for 60 and now Tom Brady is on the sidelines wondering how to get those points back. New England has had trouble with big backs like (Baltimore's) Willis McGahee and the Giants (Brandon Jacobs and Reuben Droughns). They've got to make sure they get them on the ground."
Jones is also a reporter on NFL Total Access Friday at 7 p.m., * NFL Total Access* Saturday at 2:30 p.m., NFL Scoreboard Saturday at 7:30 p.m. and NFL GameDay Saturday at midnight.