While the Bengals stoke Pat Sims, Jerome Simpson still burns with anticipation as the pair of rookies head into the third game of the season still looking to make their first contributions.
Denver's Eddie Royal, the man picked four spots ahead of Simpson in the second round at No. 42, has three more catches (14) than the Bengals Pro Bowl tandem of Chad Ocho Cinco and T.J. Houshmandzadeh.
Desean Jackson, taken three picks later at No. 49 by the Eagles, starred last Monday night while Simpson grappled without power at his new Cincinnati home and is among the NFL leaders with 18 yards per catch.
With the Bengals passing game in a huge hole, Simpson hasn't been an option and has played just one snap in his first two games.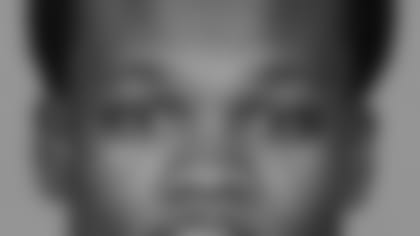 "I'm just worried about Jerome," Simpson said this week. "I'm just worried about what's going on in this organization."
So Simpson says he hasn't kept up with his rookie class ("I don't have cable yet") and there hasn't been much on cable or anywhere else. Except for Royal and Jackson, no rookie wideout has made at least four catches through Week 2.
Simpson eased some fears in the preseason when he came up with some big plays and led the team in receiving with 11 catches. He had looked so out of his element during the spring that there was some concern he might not be able to contribute until next year because of his small school pedigree. Even after he has the longest catch of this year (a 42-yard Hail Mary in the preseason), the Bengals are still taking it slow.
"He's still a young guy, still young-minded from the standpoint of seeing a whole different type of football, a whole different game," quarterback Carson Palmer said. "But it's still going to be a slow process ... slowly, though, I think we'll try to work him into certain situations. But until he proves that he can go out and be perfect with assignments, blocking, lining up in the right spot and always running the right route ... once he gets all that together and that part of his game comes along, he can be a very effective player for us."
Simpson says he's learning every day from Ocho Cinco and Houshmandzadeh about running routes and recognizing coverages, but he's just putting his head down and working when asked about when he thinks he'll be used.
"I feel more comfortable every day," Simpson said. "I think I'm making improvements ... being more precise on my routes and stuff like that."
Andre Caldwell, drafted a round later than Simpson out of Florida, impressed the coaches more with his polish during the spring and until he hurt his toe and missed a few weeks, he was pushing to be the third receiver at some point this season.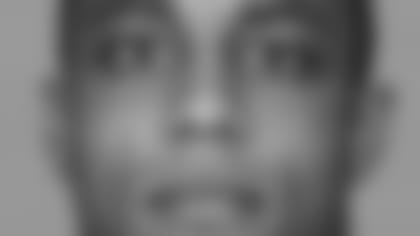 Caldwell came back to practice the week of the regular-season opener in Baltimore and is still looking to make some headway. But it's going to be tough for him to dress because receivers Antonio Chatman and Glenn Holt are the club's lone punt and kick returners, respectively, and the Bengals have been activating just five of the six receivers for games.
Sims, the other third-round pick, has also been derailed by a foot injury and has been back for a couple of weeks. And, like Caldwell, he's looking to suit up for the first time. The Bengals have turned to a first-year player they plucked off waivers, Orien Harris, to back up John Thornton and Domata Peko, but defensive coordinator Mike Zimmer said he thinks Sims is "close."
It's a big question this week because of the Giants' ability to pound the running game. Zimmer has been working with just six linemen on Sundays with Frostee Rucker and Jon Fanene playing both end and tackle.
Sims had a rep at Auburn for being a lion on Saturdays and a lamb during practice week, but Zimmer thinks that's changing.
"Improved," Zimmer said of his practice habits. "Sitting has helped him. He's done some good things initially; he has to finish plays."
Sims says he's adjusting to Zimmer's up-tempo style.
"When you sit out of practice, it makes you want to get back and see what you have to do," Sims said. "Rehab was a good experience. My body got rested. I'm fresh right now. I just can't wait to finally go out and play. I've been waiting on this game."