MOBILE, Ala. - Hard to imagine anyone's stock rising higher this week than the University of Cincinnati's Connor Barwin at the Senior Bowl. Only Barack Obama and *Slumdog Millionaire * had a better week.
A day after he opened eyes in pass-rush drills as a defensive end, Barwin on Thursday rushed past the North linebackers with ease to catch a number of balls as a tight end in another set of one-on-one drills.
"I got a chance to show what I can do as far as one-on-one with linebackers trying to cover me," Barwin said. "I don't think any linebacker can cover me and I was able to show that today. Imagine if I was playing that all year. I'd be out there killing guys."
Then late Thursday afternoon Lewis killed any notion that he was going to limit Barwin in Saturday's game by borrowing the nickname of former Bengals safety Ethan Kilmer. He'll take snaps in a game at tight end for the first time since '07, as well as play defensive end on some passing downs.
"Three-way," Lewis said. "Offense. Defense. Special teams."
The injury-plagued Kilmer only did it in practice (wide receiver, safety, special teams) and only in his rookie year of 2006. But someone else compared his intensity to another ex-Bengal:
"He's got a Justin Smith motor and he's a better athlete."
Barwin says a bunch of teams are telling him this week that they are finding him intriguing as a third tight end/nickel rusher, one spot on a 45-player game day sheet and a rookie salary for two positions.
What is really intriguing in Cincinnati is those are two spots that really fit the Bengals needs: A young, tough tight end to groom to replace Reggie Kelly, the highly-regarded veteran that turns 32 next month, and some fresh legs on a pass rush that finished next-to-last in sacks per pass in the NFL this season.
If Barwin sound confident, he is. It's one of the reasons the scouts love his makeup.
"I think I'm a lot better defensive end than I showed. But that's how I've got to do it," he said. "They just throw me in there and I've got to respond. The competitors don't think you come here and play the best you can. I always think I can play a little better."
The Bearcats moved the 6-4, 253-pound Barwin to defensive end after he caught 31 balls as a junior and he ended up leading the Big East in sacks as a senior.
Throw in his stints with the UC basketball team and now you know why tight ends coach Jon Hayes and defensive line coach Jay Hayes have joked this week that they want to have a brotherly wrestling match to see who wins him for each practice and Saturday.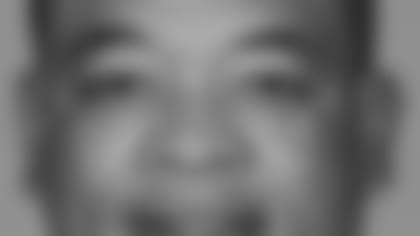 With all the Mike Vrabel comparisons now streaming in, one guy says they aren't all that far-fetched. Jay Hayes should know. He arrived as the Steelers special teams coach when Vrabel was in his second year out of Ohio State, long before Vrabel turned into the Patriots' two-way threat as a linebacker/sacker and goal-line TD maker.
(Vrabel has eight career touchdown receptions. Kelly has three in six Bengals seasons.)
"There are a lot of similarities," Hayes said. "Michael is a bigger man, but Vrabel didn't play basketball at a Big East school. Although he would probably tell you that he he could. When Mike was at the Steelers for a few years, he got up to 265-270 pounds and I remember when I was in the Big 10 (Wisconsin), he was a good 245-250 then. I think Connor can get there, but not right away.
"Mike was a core special-teams guy, a great player that way. He could go all day. Tireless. (Barwin) seems to be (that way.) I bet you he probably is always in shape. That's what it looks like to me. He likes to play."
The take on Barwin is all over the board about his role and where he'll get drafted. Some think he's a better defender and that's what he really likes. But on Thursday he dropped just one ball in the drill against the linebackers ("The sun was in my eyes," he said) and he absolutely smoked South Florida linebacker Tyrone McKenzie on deep ball down the seam.
Does he or a team have to decide?
When Barwin dropped by the defensive line room to watch film Wednesday, Hayes happened to look up on the tape and there was Barwin making a catch and he told the room, "The more you can do. That's where his versatility showed itself."
"He has some pass-rush ability. He's got good burst, he's elusive. He uses his hands well," Hayes said. "He's got the ability to see the ball-get the ball really well. I would not be surprised to see him play defense in the NFL."
But Hayes could also see Barwin doing a Vrabel on the goal line.
"No question he's a guy you can put as a wing or tight end in a goal-line situation because you know he can possibly block some people," he said. "I don't know what type of blocker he is, but I know you can run a lot of play-action with him and then slipping a blocker and catching a dump pass or whatever."
Barwin hasn't studied Vrabel but he's watched him in games and knows that he's an outside linebacker that the Pats move to end to rush the passer. And he knows the comparison comes in with the red-zone stuff on offense.
"That's the intriguing part about me that teams tell me they see," he said.