As Mike Zimmer gruffly installs the new Bengals defense with simple democracy, defensive tackle Michael Myers has caught this campaign speech before. And he says Zimmer will carry Ohio just like he did Texas.
Myers, the one Bengal who played for Cincinnati's new defensive coordinator before this spring, made the observation after last week's practice open to the media that the defense will finish higher this year.
"We'll be better than we were last year," said Myers of the 27th ranking. "He's the same old guy. No nonsense. He doesn't want us thinking out there. He wants you to play fast, keep it simple. There's less thinking than we had last year."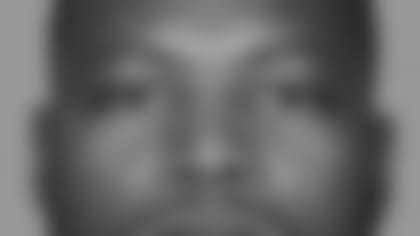 MyersMyers was on Zimmer's first two defenses in Dallas and saw how the Cowboys went from last in the NFL in rushing in 2000 to No. 4 overall in 2001. Zimmer often points to that '01 unit with much satisfaction because only safety Darren Woodson was considered close to an elite player.
"We couldn't stop the run, but then we got everybody on the same page," Myers said. "You can't have the back end playing one way and the front end playing another. "Same guys. Same defense. We were too small, we were too this, we were too that. But he just kept it. It didn't matter how big you are, how fast. You don't need a star to play good defense."
Myers, 32, heading into his 11th season, thinks the Bengals have better talent than that group.
"Similar. The linebackers are similar. The corners are better and we've got more depth," Myers said. "We just need to stay healthy."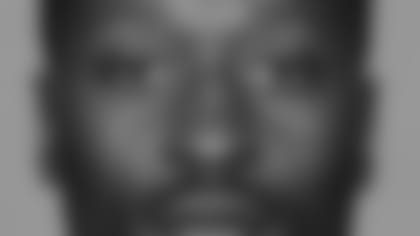 MaxwellMAX EFFORT: Wide receiver Marcus Maxwell has excelled in the spring camps and one of the reasons is he's been in the pros for four springs. Even though he's got just one NFL catch, he feels he brings some experience to a position missing T.J. Houshmandzadeh and Chad Johnson.
He points out that he played under two future head coaches when the 49ers drafted him in the seventh round in 2005 and worked with a winning Super Bowl quarterback in Trent Dilfer.
"I had Coach (Norv) Turner and Coach (Mike) McCarthy and (Dilfer) told me to be a smart player. Always know what you're doing," said Maxwell after the one media practice this week.
The 6-4, 205-pound Maxwell thinks he not only brings size and speed, but trust.
"I think I'm getting to a point where Carson knows I'm going to be in the right spot as far as running routes," he said. "Trent Dilfer told me not to make the quarterback guess. If you make a break, make it fast so Carson can see it. Trust is a big thing."
SLANTS AND SCREENS Former Bengals middle linebacker Odell Thurman is going to miss his third straight season for violations of the NFL's Substance Abuse Policy, according to John Clayton of ESPN.com. Thurman, cut by the Bengals May 19, hasn't played since his rookie season of 2005 when he was a finalist for the Diet Pepsi NFL Defensive Rookie of the Year. Fifth-round pick Jason Shirley may still be at next week's mandatory minicamp after a mistrial was declared in his misdemeanor DUI trial when jurors couldn't agree on a verdict. According to The Fresno Bee. the retrial is expected June 25 with jury motions being heard June 9. The minicamp is June 12-14. The Cincinnati Enquirerreported Friday that Bengals linebacker Ahmad Brooks has accepted mediation on charges he punched a Florence woman in the left eye.