Hard Knocks went out like that solid, steady 10-year veteran that always puts on good tape whenever he goes out there.
The Tuesday night finale of the HBO series documenting the Bengals preseason gave you nothing flashy or unexpected and delivered what it was supposed to when it exposed the joy and pain of the final cuts, complete with handing in that team-issued iPad.
HARD KNOCKS ON HBO
[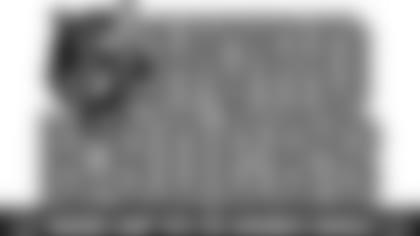 Hard Knocks schedule, video clips, analysis, more](/news/article-1/Hard-Knocks-viewing-schedule-on-HBO/b1ab4727-e486-4591-9008-bcc6f598fd4d)
There was the agony of the two University of Kentucky guys the story followed much of the five episodes, fullback John Conner and defensive end DeQuin Evans. And the ecstasy of undrafted rookie linebacker Jayson DiManche rolling around his hotel bed and hugging his pillow after head coach Marvin Lewis phoned to inform he had made the team.
Then he called the name "Mommy" on the cell phone.
Nice touch. And while there was a nice touch showing the seamstresses lifting the cut names from the jerseys, there was a complementary twist to the Conner-Orson Charles drama for the one fullback spot.
By interspersing various clips of the final personnel meeting with Bengals president Mike Brown, the scouts, head coach Marvin Lewis, and the coaches, the viewer is left with the impression that Charles is getting cut with the next scene Charles nervously sitting out Lewis's office before he lets him in and says, "We're going forward with you."
As Lewis later explained to a crestfallen Conner who clearly felt like he had won the job ("Did I do something wrong?"), it came down to Charles's versatility and the fact he can do a little more on special teams. And when Conner wondered about getting a fair shot, Lewis let him know the Bengals gave him plenty of snaps to put on tape for other teams to see.
The Conner-Charles discussion was Hard Knocks at its best. The wily veteran's signature move. Giving you a little more while showing how many of the decisions the Bengals reach are through consensus.
Offensive coordinator Jay Gruden sided with Conner, the best fullback right now on Sept. 8. Brown and Lewis appeared to be looking to the future and what Charles's versatility is going to offer down the road. Running backs coach Hue Jackson talked about how Charles played better the night before in the preseason finale and reminded them the Bengals don't use the traditional fullback like Conner "20, 30 plays; that's not what we are" even though Conner is the best fullback at the moment. At the end, Gruden said the two were so close that he could live with either move.
"It is a balancing act," says director of player personnel Duke Tobin, who summed up the five shows in a paragraph. "Who do we least want to lose? Who do we most feel like can help this team initially this season and who can come on later in the year?"
We would like to have seen a little more about how Emmanuel Lamur's season-ending shoulder injury impacted the linebackers race, but it figures some of it didn't see the light of day as Lewis tries to keep the Bears guessing.
And Evans, whose situation was compacted by an ankle sprain in the preseason finale, didn't shed much light on his suspension for violating the NFL's policy on performance-enhancing substances except to say he didn't know what he was taking.
Plus, it would have been nice to have some more about Pro Bowl defensive tackle Geno Atkins's $55 million extension, which barely made it and came out of nowhere even though the sides had been talking for months. The price you pay for not putting a robo camera in the office of Bengals executive vice president Katie Blackburn.
But the story is about the storylines that have already emerged.  
At the end of the day, DiManche, out of Southern Illinois, proved to be good fodder. There was a particularly good scene where he carried one of former teammate Aaron Maybin's paintings from his hotel and mailed it to him in Baltimore.
Maybin, cut two weeks ago, had requested it and it gave the Knocks crew a nice, brief update with Maybin back in his hometown. He was having an easier transition than most, Maybin said in his studio. While football is one of his passions, art is his first love.  
There were some other diversions. The cameras were there when Anna and Domata Peko took their two boys to her ultrasound to discover the sex of their baby (a boy) and they were there when defensive coordinator Mike Zimmer tried to teach his firstborn (also a boy) how to shoot an arrow. Adam Zimmer, the Bengals secondary coach, struggled to draw the bow back, but got coached up in vintage Zimmer fashion and let loose with a shot that got a high five from his father.
Zimmer, Gruden and Jackson were still the stars of the series even though they didn't get much play Tuesday because of the cuts. Part of their résumé for head coaching jobs should include the first four DVDs.
And for those who were looking for more Margus Hunt, it wasn't a good night. As the man said, second-rounders don't get cut. There was one Drago reference in a sideline conversation with cornerback Terence Newman, but the focus was more on his fellow rookie defensive lineman that didn't make it, Stanford free agent Terrence Stephens.
Stephens became a favorite with his ebullient personality and marvelous singing voice. But after sitting for much of the preseason finale, the bewildered look on his face when he asks defensive line coach Jay Hayes, "Am I up?" tells the story.
Some say they still talk about The Reggie Kelly Shot back in Mount Laurel, N.J., home of NFL Films. It was the shot back in the Bengals Hard Knocks of '09 capturing one of the team leaders softly weeping upon hearing he was out for the year with a torn Achilles.
Then they may still be talking about Tobin's quote in 2017 and how it deftly wrapped it all up with three minutes left in the show.
"You get to know these guys. You know their families. You know their backgrounds," Tobin said. "You know their hopes and desires and what they want to become and their passion for the game. They put in a lot. They've given you everything that they have. You like them all. To tell them no is hard."
Right from the veteran's iPad. Which he didn't hand in this trip as he looks for his next NFL team to document.