Ben Utecht dreamed about it and Carson Palmer loves it.
Utecht, the Bengals new tight end, always used to watch Pro Bowl tight end Dallas Clark split out as a receiver. Now, he estimates he's probably done it more in these three weeks of voluntary practices than he did in his three previous seasons in Indianapolis.
And Palmer loves it because the Bengals haven't done much with what he calls "two receiving tight end sets."
"Both of them can block. You don't know if it's going to be a pass," Palmer said after Wednesday's practice. "Now you have to cover Ben with a linebacker and Reggie (Kelly) with a linebacker and that makes it difficult for the defense."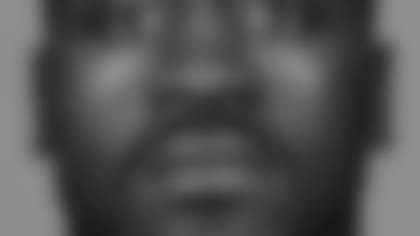 ODOM EATER:
New right end Antwan Odom, at a toothpick 6-5, 250 pounds, revealed his secret Wednesday on how he plans to arrive for training camp in two months at 270 pounds.
"Eating three peanut better and jelly sandwiches a night. And a couple of Snickers bars," said Odom, coming off an eight-sack season in Tennessee. "When I come back, people are going to say, 'Where did you get all that weight?' "
Not to worry, Odom says. For some reason when he puts on weight, "the faster I get," he says. And Odom has been very complimentary to the work strength coaches Chip Morton and Ray Oliver have done on him since he arrived in their offseason program two months ago.
Head coach Marvin Lewis likes what he sees from his richest free agent ever and hopes Odom can keep the strength that Morton and Oliver have added "through an NFL season." In replacing Justin Smith, Odom is going to have to at least come close to giving the Bengals what Justin Smith gave them in he running game, and that was a lot. After watching Odom in shorts, Lewis think he can.
"He can drop his hips and play in the running game," Lewis said. "You get to see that now because you have to push and shove without pads and really get an emphasis on leg strength."
SLANTS AND SCREENS Lewis named Alabama cornerback Simeon Castille and Kansas State running back James Johnson as the most impressive rookie free agents. Running back Chris Perry was back in pads and worked Wednesday. He missed at least one day last week with an undetermined ailment, but he looked good Wednesday and made cuts easily as he works to come back from his dislocated ankle.
He did give the ball up once, though, when safety Chinedum Ndukwe stripped him from behind at the end of a run. Running back Kenny Watson wasn't dressed but he's one of a few veterans that seem to be getting some rest during the voluntary sessions.
Also not working out were safety Dexter Jackson and defensive tackle John Thornton. Defensive back Ethan Kilmer also was not dressed, but he said it wasn't related to last year's season-ending knee injury and that he'll be fine. Which sounds like a pulled muscle.
Lewis usually doesn't discuss why players are on the sidelines during these sessions. Defensive tackle Michael Myers looked to be working in Thornton's spot. With defensive end Robert Geathers not on the field, Jonathan Fanene appeared to be taking some snaps at left end, and when the Bengals lined up their first-team offensive line, again without tackles Willie Anderson and Levi Jones, fourth-round pick Anthony Collins lined up at left tackle, Andrew Whitworth at left guard, Eric Ghiaciuc at center, Bobbie Williams at right guard and Stacy Andrews at right tackle. Also, with wide receivers Chad Johnson and T.J. Houshmandzadeh not on the field, Antonio Chatman and Glenn Holt lined up with the first offense. Marcus Maxwell lined up with them in some three-wide sets and had an outstanding practice. He caught two balls over the middle from Palmer in a hurry-up drill and caught about a 20-yard touchdown pass from backup Ryan Fitzpatrick in a red-zone drill.
Besides Holt and Chatman, Maxwell, in his third season with one NFL catch, looks to be the most impressive veteran wideout and has been hanging with the first group.
"What 's not to like?" asked receivers coach MIke Sheppard. "He's big (6-4, 205), he can run and he's got good hands. He's really improved."
Maxwell has been wating for his time since the 49ers drafted him in the seventh round in 2005 out of Oregon. He spent two years mostly on their practice squad, although he did get in four games and didn't have a catch.
He didn't get to Cincinnati until last Oct. 4, a month after San Francisco cut him. After spending three weeks on the practice squad, he was activated and played in five games, making his only catch in the aftermath of Chad Johnson getting carried off the field after a blow to the head and neck in Buffalo.
"He's a precision guy," Palmer said. "He's all about fundamentals. He studies hard, he's an extremely hard worker. He's always in the right place at the right time and he understands the game. I've worked with him a lot. We just have to keep getting better." When the Bengals worked on kick returns, Holt and running back DeDe Dorsey went in thre first group, followed by Chatman and wide receiver Doug Gabriel, and then rookie wideouts Jerome Simpson and Andre Caldwell. Outside linebacker Ahmad Brooks worked at left end when the second defense worked against the pass. Of the new linebackers, the guy that has probably impressed the most is the 6-5, 224-pound Brandon Johnson. Johnson, a third-year player not retained by Arizona, is showing a lot of the speed he showed when he played at Louisville. In response to the beat reporters' request for a revival of last year's chalk talk, Lewis spent about an hour in the defensive meeting room going over football in an off-the-record session with the scribes. Prof. Lewis geared the class to defensive terminology, but also went over some offensive formations. How tough has it been for wide receiver Tab Perry since that marvelous rookie season of 2005? According to the Palm Beach Post, the Dolphins cut Perry on Wednesday after he tore his Achilles tendon Saturday. Perry, plagued by a hip injury the past two years in which he played just four games, opted for a one-year, incentive-laden deal for just under $1 million in the offseason.