Updated: 3-22-08, 11:45 a.m.
College hockey fills the 10,000 lakes of Minnesota with passion every March, so what better way for Ben Utecht to kill time until midnight than to watch his Gophers win a berth in their conference final?
When the Colts didn't call Friday night, Utecht moved on, too, when he became the newest Bengal, thanks to restricted free agency. When the Bengals didn't see a match in their fax machines Saturday morning for their three-year, $9 million offer, they confirmed the deal for a tight end they hope will invigorate and diversify their passing game.
"Tough week," Utecht admitted Saturday morning. "We've got this great opportunity in front of us, and yet we had to wait on pins and needles to get the call. Or in this case, not get the call.
"We cheated a little bit (during the week). We would get on the Internet and look for places to live in Cincinnati. We're just so excited we can go through with it now."
Since Utecht and his wife, Karyn, are working off the Colts offseason schedule, he won't get to the Bengals workouts until next week, which he worked out with head coach Marvin Lewis in an early Saturday morning call. The Utechts are sticking with their plan to spend Easter with their families in Minnesota before making the migration from Indy.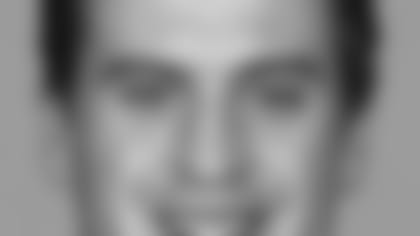 Utecht took a phone call from his old coach last week when the Colts' Tony Dungy checked in. Dungy couldn't give Utecht an answer about a possible match of the contract. But the former University of Minnesota quarterback from the '70s did what he always does and offered soothing, big-picture counsel.
The two have a bond since both played at Minnesota, and Dungy, maybe more than anybody else, realizes how much of an impact an injury Utecht's senior year had on him. It was the sports hernia that ended up knocking Utecht out of the 2004 draft.
"He said back then that there are always other doors opening up when others close," Utecht said. "We got a kick out of that over the phone. We talked about the road it took to get here and the way things have ended up. It was a special conversation."
Utecht never got a chance to speak to Colts quarterback Peyton Manning, but they traded some text messages and voice mails.
"He's such a positive, upbeat guy," Utecht said. "It was the same. He told me how much they'd miss me but that I was getting a great opportunity."
After it was done, Utecht was surprised the Colts never called back to tell him which way they were going. But early on in the process he did have a quick conversation with Bengals starting tight end Reggie Kelly.
"He sounds like a great guy. I told him how much I was looking forward to learning from him," Utecht said. "But we didn't go deep into much because we knew it wasn't really decided yet."
Utecht sees the Bengals offense as an opportunity to flourish out from under the shadow of tight end Dallas Clark for a team that also has Super Bowl capabilities. His 68 catches over the past two seasons were a bit lost amid the Pro Bowl heroics of Clark and wide receiver Reggie Wayne.
Meanwhile, the Bengals see the 6-6, 251-pound Utecht as an answer for the deep zones that have harassed Pro Bowl wide receivers T.J. Houshmandzadeh and Chad Johnson. Plus, they think he's a good enough blocker that he can team with Kelly to provide a solid force in the run game.
Those 68 catches over the past two seasons gives the Bengals their most prolific pass catching tight end since Tony McGee caught 52 balls for Bruce Coslet and Dick LeBeau in 1999 and 2000.
"I can't wait for the opportunity," he said. "It's an exciting one."
Saturday night will probably be much like Friday night for the Utechts. Karyn's father played hockey at "The U" in the 60s and the title game against Denver is all anyone is talking about.
Except maybe some buzz about the new Bengals tight end. T.J. SEES BOTH SIDES:
T.J. Houshmandzadeh, who didn't attend most of last year's offseason workouts and on-field sessions before becoming the first Bengal to ever lead the NFL in receiving, is a bit surprised his decision to do it again is causing a bigger stir in '08.
"Yeah, it's probably because of that," Houshmandzadeh said Friday from California. "But we're two different dudes. He's got to do what he's got to do and I've got to do what I've got to do. Two different personalities. I march to my own drummer. Everyone knows that."
Houshmandzadeh knows there are "positives and negatives" about staying home in the Los Angeles area. He admits it "felt different" doing it last year, but he also said he came into training camp in the best shape of his life.
"Obviously not being around the guys, relationships and that's all stuff I enjoy. Those are negatives," he said. "But getting the personal attention in the gym as opposed to being part of a group of about 20 to 30 guys, that is something that really helps me."
There isn't anybody with the Bengals that Houshmandzadeh doesn't talk to all the time during the offseason. Two of those guys are strength coaches Chip Morton and Ray Oliver.
"I've told them it is nothing against them. They have a great program and I do a lot of the stuff they do," Houshmandzadeh said. "But if I'm getting tired and I'm losing my technique, my (trainer) can see that right away and correct me because of the one-on-one attention. And I probably came in faster than at any time since I came out of college last year, and I get the chance to work on the speed by myself."
Houshmandzadeh also says he wants to be around his two small daughters who attend elementary school and preschool in California during the spring.
"That's something that means a lot to me. I spent so much time away from them earlier," he said.
Houshmandzadeh insists it has nothing to do with his contract. After coming off back-to-back 1,000-yard seasons and his first Pro Bowl berth, he's still working on the four-year, $12 million deal that ends after '08.
"My situation is cut and dried; it doesn't matter," Houshmandzadeh said. "Either I stay with the Bengals after this season and/or they decide not to give me a new contract. That's it. Would I like a new contract? Yeah. Do I think I deserve a new contract? Yeah. But it's fine. Like I said. It's cut and dried."
Asked if he was surprised there hasn't been any more contact about an extension since last month's NFL scouting combine, Houshmandzadeh said, "No. You can only be surprised if you expect something and I don't expect anything."
He does expect to get criticism from people outside the organization and, "Some of the coaches are probably wondering, but I think the players understand," he said.
Houshmandzadeh admits that without him and Johnson, "the rhythm and the flow and the timing" in the passing game is going to suffer a little bit, but he also says he'll do what he did last June and July and spend the month leading up to training camp throwing with Bengals quarterback Carson Palmer.
"We must have got together 10 to 15 times," Houshmandzadeh said. "It's easy because we live so close together out here. Just pick up the phone and let's go. A lot of times it's our second workout of the day because we both work out in the morning."
Houshmandzadeh doesn't have much to say about Johnson's trade rants.
"Hey, I hear them before you do, so it doesn't surprise me," he said. "He's been saying this stuff pretty much since the end of the season. I don't know if he's coming to (the mandatory) minicamp or to training camp or whatever. We'll just have to see."
LB INKED: Linebacker Brandon Johnson finished off his deal with the Bengals on Thursday when he signed a one-year contract. The 6-5, 224-pound Johnson, a Louisville product, looks to start out ticketed for a backup role.
A fifth-round draft choice of Arizona in 2006, Johnson became a free agent when he wasn't offered an exclusive right contract. He's played in nine games in two seasons and has eight career special teams tackles.