Updated: 9-15-08, 12:45 a.m.
Bengals tight end Ben Utecht returned to the locker room about 45 minutes after the game and is hopeful he could return soon after he got hurt on Sunday's first play.
Utecht said he's not sure of the MRI scan results on his sternum, but he said even if it's a deep bruise or cracked it will come down to pain tolerance.
Utecht said it was a simple five-yard turnaround route and he was shocked when it was linebacker David Thornton who drilled him in the chest with his helmet. Utecht thought Thornton was covering the other tight end, Reggie Kelly.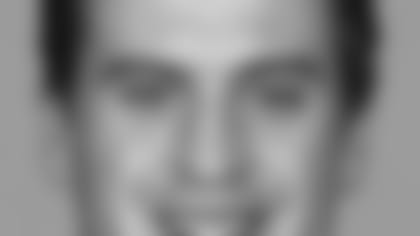 "I was working off the MIKE backer and I reached up for the ball and I got hit by the SAM backer," he said.
Utecht, who said his ribs are fine, said he lost his breath and was unable to speak for what seemed like "an eternity."
"I hate that, and this was definitely the longest one I've had," Utecht said. "It took me about 30 seconds before I could answer (the doctor's) questions."
Utecht shook his head because the game plan had him heavily involved.
"We had a big game plan with him being in the game and a big package," said quarterback Carson Palmer. " It's something we were planning on using a lot, and we had to adjust and try to make the best of it and move on."
An experienced double tight end set of Kelly and Utecht would have made things a little tougher for Tennessee's run defense. As Bengals radio analyst Dave Lapham noted, the Titans shade their defensive tackles instead of flopping them, so Pro Bowler Albert Haynesworth and Tony Brown usually slide to the strength of the offense, where the tight end is.
But two tight ends would have forced them to show where they're going to be sooner. Bengals running back Chris Perry could only hammer out three yards per carry for 64 yards, which is what the Bengals are averaging per carry for the season.
"The toughest thing is being in the locker room while your brothers are out there doing everything they can to win," Utecht said. "It's not exactly what I had in mind for my first game at home."
Cornerback Johnathan Joseph left late in the game with an ankle injury but looked to be OK.
TOUGH NUMBERS: The Bengals followed up last Sunday's worst offensive showing in the Marvin Lewis era with their fourth worst at PBS since '03. The 215 yards were the lowest at home since they got 209 yards against the Steelers in a 19-14 loss to Pittsburgh Nov. 21, 2004.
WORST OFFENSIVE GAMES SINCE '03
154 yards at Baltimore, Sept. 7, 2008 161 at Kansas City, Jan. 1, 2006 182 Pittsburgh, Sept. 21, 2003 189 at Cleveland, Oct. 17, 2004 209 Pittsburgh, Nov. 21, 2004 210 Miami, Sept. 19, 2004 215 Tennessee, Sept. 14, 2008
LAST TIME: 2004 was also the last time the Bengals had a punt blocked for a touchdown. Buffalo's Jason Peters did it Dec. 19, 2004 at PBS in the Bills' 33-17 win pretty much the same way, blocking Kyle Larson's kick and then falling on it in the end zone.
Bengals safety Kyries Hebert deflected a punt earlier in the game, forcing Craig Hentrich's kick to go just 25 yards. Hebert said he had help on the play from safety Corey Lynch and running back DeDe Dorsey. Dorsey has the last Bengals blocked punt, and he took it for a 19-yard touchdown against Arizona last year.
MORE TOUGH STATS: Two categories you have to figure the Bengals will be dead last in the NFL are third downs and rushing yards against. They have converted just 19.2 percent of their third downs (5-for-26) after Sunday's 3-for-13 effort.
And after the Titans rolled up 177 yards on 41 carries, the Bengals now have allowed 406 yards in two games.
Points are going to be tough, too, with 17. It's the fewest to open the season since the 13 they scored in the first two games of the '02 season.