Updated: 8-3-07, 2:20 p.m.
In what is believed to be a first, Friday night's intrasquad scrimmage is going to be televised on Channel 20 on the Time Warner cable system in Cincinnati.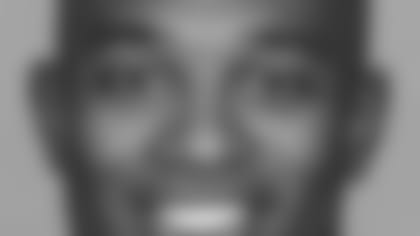 PERRY ENCOURAGED:
Early news is encouraging on wide receiver Tab Perry from his agent, the Denver-based Peter Schaffer. After speaking with doctors that checked out Perry's hip in Nashville on Thursday, Schaffer said optimism is high that Perry wouldn't have to miss a day but that he probably wouldn't be back on the field for another day or two and that takes him into next week.
TEs SIGNED: With three tight ends shelved, the Bengals have signed two in less than 24 hours. After signing former Buc and Saint Nate Lawrie on Thursday, they inked Erik Jensen to a one-year deal Friday.
The 6-2, 259-pound Jensen, a seventh-round draft pick of the Rams in 2004, spent his rookie year on injured reserve and hasn't been on an active roster since.
Lawrie is a Yale product that had one catch with each club in a total of 15 games after Tampa Bay took him in the sixth round of the 2004 draft. The 6-7, 256-pound Lawrie played with the Saints the past two seasons.
The Bengals also released free agent rookie linebacker Carmeron Siskowic.
QB CHALLENGE: The Bengals had a light practice in Thursday's 95-degree afternoon heat, composed mainly of special teams, as they readied for Friday night's intrasquad scrimmage.
The only drama came courtesy of the quarterbacks' passing contest, which consists of them trying to hit a net in the back corner of the end zone from about 15 yards away. Backup Doug Johnson eased past the Pro Bowler, 54-39, even though Carson Palmer had the crowd behind him.
"I told (Johnson) he'd get jumped if he beat me," Palmer said.
OFFICIAL DEALS: NFL officials have begun to surface in camp for the scrimmage and mock game. As a group they are supervisor Ron Baynes, umpire Jeff Rice in his 13th season, line judge Mike Spanier in ninth year, field judge Eddy Powers in his sixth season and back judge Dino Paganelli in his 10th season. MADIEU HONORED:
Bengals safety Madieu Williams has been named as one of the 2007 Forty Under 40 class by the Business Courier of Cincinnati. Williams, selected in honor of his work with the Madieu Williams Foundation, was chosen from nearly 300 nominees by a panel of Forty Under 40 alumni.
The Madieu Williams Foundation focuses on health, wellness, nutrition, fitness and education. Through his foundation, Madieu reaches out to youth and teaches them at an early age the importance of a healthy lifestyle.
Williams along with the other 39 high-achieving young professionals will be honored by the Business Courier Sept. 25 at Paul Brown Stadium, as part of its Forty Under 40 awards program.