Staying on natural grass in preparation for the possible Who-Hay conditions of Pittsburgh's Heinz Field, wide receiver Chad Johnson (knee) and right tackle Willie Anderson (knee) didn't practice.
Wide receiver T.J. Houshmandzadeh (back) and cornerback Deltha O'Neal returned to full work on a day the Bengals announced tight end Reggie Kelly has been named this year's winner of the team's Ed Block Courage Award.
Anderson (knee), limited on Wednesday, is trying to play for the first time in five games. He typically rests his knee and foot one of the three practice days. Johnson, who went full go Wednesday, is battling a number of nagging ailments but is expected to play in his 99th straight game Sunday.
Linebacker Landon Johnson (back) and running back Kenny Watson (hip) were limited.
The Block Award honors NFL players who demonstrate commitment to the values of sportsmanship and courage. Each NFL team selects one player as its nominee. Kelly, 30, a ninth-year player who signed a three-year extension before his fifth season in Cincinnati during the offseason, will be honored with the other recipients at the annual awards banquet in Baltimore at the end of the season.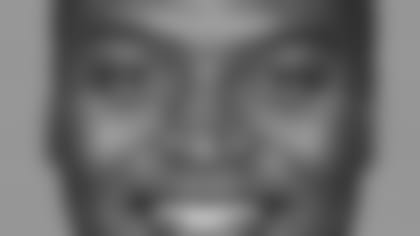 Kelly, known as a fierce blocker and calming locker room presence, was wooed, in part, out of free agency by quarterback Carson Palmer after Palmer called him "the best teammate I have ever had." Kelly has missed just two of the last 58 games.
"Reggie is a quiet but convincing team leader," said Bengals head trainer Paul Sparling in a press release. "He demonstrates to all around him what it takes to be a pro, as a player, father, and husband.
"He has proven to be durable on the field, missing only seven games due to injury, in his nine-year career. He finds the will to play when others can't. He exemplifies professionalism, integrity, strength and dedication, and that's what the Ed Block Courage Award honors."
Kelly, who never says much anyway, said he was speechless.
"The fact that my teammates picked me is a great honor," Kelly said. "They're the guys that see me every day and know what I'm about."
SLANTS AND SCREENS Bengals equipment manager Rob "Rex" Recker said he got permission from the NFL Thursday to use the longest cleats possible at one inch as they prepare for any kind of field conditions at Heinz. He's ordered 200 and they will be here in time for practice Friday, but he doubts many guys will use them because the practice field isn't in that bad of shape. Head coach Marvin Lewis is trying. Word is he put some water on the field Thursday to make it a little more like the conditions were Monday night. The Steelers suddenly look extremely beat up. Their defensive MVP (safety Troy Polamalu with a knee), their one big play threat (wide receiver Santonio Holmes with an ankle) and their best pass protector (left tackle Marvel Smith with a back) didn't practice again Thursday and it's looking like they may not play.