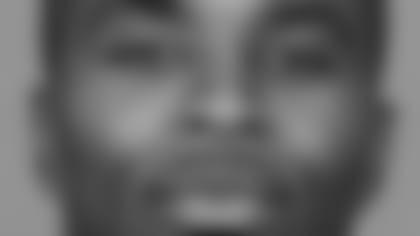 Bengals cornerback Deltha O'Neal (knee) returned to practice Thursday but is stil listed as questionable. Wide receiver T.J. Houshmandzadeh (heel) has been downgraded to questionable. He didn't practice Wednesday and while he emerged from the locker room early in practice Thursday to work on the side, he didn't work in 11-on-11.
Defensive tackle Sam Adams (knee) didn't practice for the second straight day but remained probable. Strong-side backer David Pollack, questionable with a hamstring, worked for the second straight practice.
If O'Neal, the NFL's defending co-interception leader with 10, doesn't go, he'll be replaced by first-rounder Johnathan Joseph. Which has to bring back memories for free safety Madieu Williams. An ankle injury to O'Neal forced Williams to start at cornerback in his first NFL game in the 2004 opener against the Jets on the road.
"But that's his position," said Williams, who had to move from his starting safety spot.
Williams also said Joseph is one of the calmest players he's ever seen, reminding him of 11-year man Tory James, starting his 70th NFL game Sunday at right corner.
If O'Neal plays, he'll be playing against the man he shared the pick title with in Chiefs cornerback Ty Law, making his first appearance since coming over from the Jets.
If Houshmandzadeh doesn't go, that would most likely promote Chris Henry to the starting role and Kelley Washington to No. 3. Antonio Chatman (groin) has already been ruled out.