Updated: 7-28-07, 9:30 a.m.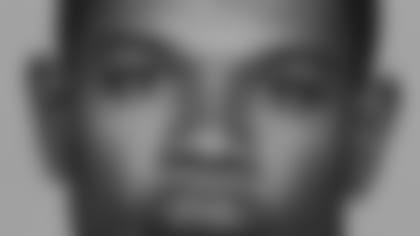 ChatmanGEORGETOWN, Ky. - In the What-More-Can-Happen Dept., Antonio Chatman appeared to tweak his hamstring running a go route in Friday's first practice and sat out Saturday morning's practice.
Also not dressed was cornerback Ethan Kilmer, who practiced Friday after undergoing offseason surgery. He had participated in the spring camps.
Under cloudy skies Saturday, the Bengals donned shoulder pads in anticipation of their first work in full pads Sunday afternoon and spent the early part of the morning practice doing some upper-body tackling drills.
The club also works from 7-9 p.m. Saturday night.
Indications are that Chatman, who missed virtually all of the last training camp with a groin problem, won't miss more than a week. But it's frustrating for the Bengals and Chatman as they seek a third wide receiver to replace Chris Henry for the first half of the season. Chatman could only play in three games last year after arriving as a free agent from the Packers.
WHITE IN: During Friday's first practice, the agent for fourth-rounder Marvin White confirmed a four-year deal, leaving only No. 1 pick Leon Hall absent from camp.
"He should be there in stretching," said Kevin Conner, who said there was language included to add value in the last year.
There was no sign of White, but Willie Anderson, Johnathan Joseph, Jeremi Johnson and Levi Jones are starters who won't practice for the next week or two with a variety of ailments. Head coach Marvin Lewis expects them to be ready in short order. He's not so sure about backup cornerback Blue Adams, who suffered a herniated neck disc last month during the last workouts.
Lewis wouldn't talk about specific injuries, but also on the active/physically unable to perform list are No. 1 draft picks Chris Perry (ankle) and David Pollack (neck) as well as backup offensive lineman Nate Livings and backup cornerback Greg Brooks. Pollack isn't expected to play this season and Lewis said there is no change in Perry's situation since the spring, when Lewis said he would probably begin the season like he did last year and miss the first six weeks of the regular season on reserve/PUP.
Those on active PUP can be activated the moment they pass a physical, If they step on the practice field with the team, they're not eligible for reserve/PUP.
When Lewis met the media before practice, he said deals for Hall and White were "imminent." He was right on White and he hopes he is with Hall.
Joseph, one of the starting cornerbacks, suffered what is believed to be a small broken bone in his foot on a play that occured June 2 at minicamp.
Lewis said Joseph is on schedule for mending and is on the schedue of his South Carolina surgeon.
Anderson has a streak of 112 straight starts and it's not in jeopardy. Lewis said Anderson is simply recovering from 12 seasons in the NFL.
Lewis joked that one difference about heading into his fifth season is that he's not as stressed with so many names on PUP and two unsigned picks, realizing it "all falls into place."
He did say one of the things he learned is not pounding the big men early, which is why he's going easy with his prized tackles.
One guy to watch at Friday's first practice is tackle Adam Kieft, the fifth-rounder from 2005 who tore his knee to shreds in the Mock Game as a rookie. Now, just a week shy of two years to the day, Kieft steps on the field for the first time.
But it was Scott Kooistra who lined up with the first group at right tackle for Anderson and Andrew Whitworth lined up in place of Jones at left tackle.
A crowd of about 1,000 greeted the Bengals here at hazy, humid Georgetown College under a threat of rain.