Updated: 7-17-08, 6:20 p.m.
David Lee, the agent for University of Cincinnati defensive end Angelo Craig, confirmed Thursday his client has agreed to a four-year deal. Craig, a seventh-rounder, becomes the fourth draft pick to agree to terms.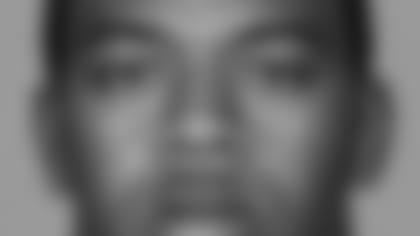 The Cincinnati-based Lee says Craig has found a comfort level as a pass rusher after a college career he also played some linebacker. The Bengals want to see him in action because UC's late graduation date limited him to five practices with the veterans during the spring.
"He's between 240 and 245 pounds and that's really the perfect weight for him," Lee said.
HENRY INTEREST: ESPN.com reported Thursday that one of Chris Henry's reps said the Bengals and have shown "preliminary interest," in re-signing the troubled wide receiver despite getting arrested five times since they took him in the third round of the 2005 NFL Draft.
The Bengals cut him after the most recent arrest, an April assault charge that was dropped Monday in a Hamilton County court.
But Henry still seeks reinstatement from the NFL, which may not give it to him even though his legal problems are cleared. In an e-mail Monday, league spokesman Greg Aiello said Henry's situation is "under review."
Marvin Frazier told Bengals.com that "some," other teams have also expressed interest in Henry but said any discussion of teams is far too early in the process. Frazier said he expects Henry to meet with NFL commissioner Roger Goodell before there is any decision on reinstatement.
"Yes, that's what we expect," Frazier said, "but we don't know when. We hope it's soon. We're taking this one step at a time. The first step (the legal matter) was very important. Now the next step, asking for reinstatement, is very important before we even get to the next step."
DELAYED DEALS? Don't look for deals with the Bengals' top two draft picks until maybe Monday at the earliest.
Indications are a special master is going to get a case involving interpretation of a portion of the collective bargaining agreement on Friday.
ProFootballTalk.com has reported that the NFL Players Association has filed for the ruling of how guaranteed payments to be made in the potentially uncapped season of 2010 are to be counted and paid. With the first- and second-round deals containing the most guaranteed money, the agents for Bengals No. 1 Keith Rivers and No. 2 Jerome Simpson don't figure to make a move until the ruling comes back. CHAD EASING IN:
Chad Johnson is going to make sure he won't rush back from that June 18 arthroscopic ankle surgery. The Bengals Pro Bowl receiver said Wednesday that he can run in a straight line but he's holding off doing cutting and routes.
"My ankle wouldn't be able to take the pounding yet," Johnson said from Miami. "I'll be OK. I'm not worried. This is a marathon, not a sprint."
Ever since he was a rookie in 2001 the Bengals have spent training camp unsuccessfully trying to get Johnson not to take so many snaps in drills and practices. He says the offensive coaches won't have to convince him this camp when the practices start July 28 at Kentucky's Georgetown College.
He's not sure if he'll be full-go ready for that Monday morning workout, "but I'm going to make sure I don't come back too fast," he said. "I don't want to overdo it. Because when I go out there I'm going to forget it and just go 100 percent. They're going to have to pull me out."
ESPY WATCH: Bengals rookie safety Corey Lynch and his wife made the trip this week to Los Angeles for ESPN's Espy Awards that are going to be broadcast July 20.
Lynch's Appalachian State sprung the shocker at Michigan that is up for the Upset of the Year with the New York Giants, the Fresno State baseball team, and Da' Tara, the horse that defeated Triple Crown favorite Big Brown in the Belmont Stakes.
Lynch, a sixth-round pick, secured the win in The Big House by blocking a last-second field-goal attempt.