With No. 1 pick Keith Rivers smoothly making the transition to his college position of outside linebacker and third-round pick Pat Sims practicing like it is a SEC Saturday in the trenches at defensive tackle, the Bengals may be wondering if two huge holes have been filled with their first- and third-round picks.
"Wait until we put the pads on," warned defensive coordinator Mike Zimmer at the end of Saturday's second practice. "There's potential, but let's see."
While Rivers took over the small corps of four linebackers like a mother hen, the early raves are flocking to Sims when it comes to his size and ability to use it.
Zimmer, the Bengals' wait-and-see new coordinator, is on board but he's not on the bandwagon.
"He's got to show us how important football is to him," Zimmer said. "But he's got some tools to work with, so we need him to be as good a player as he can be athletically."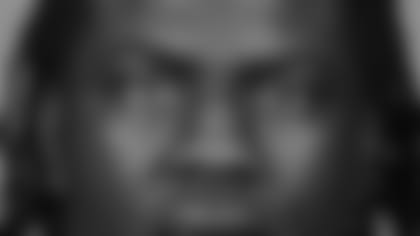 The 6-4, 314-pound Sims may have only started for one year, but he is no neophyte when it comes to the game and what is at stake. Asked about the rough-and-tumble AFC North, where the Bengals seem to get out-roughed and out-tumbled at key moments, Sims recalled his Auburn days.
"It's smashmouth in the SEC, too," he said. "There's a lot of teams that run the ball in the SEC. It's nothing new. I enjoy playing teams that run the ball a lot."
Sims knows the knock. Sometimes he wasn't a great practice player. But when Saturday came, he always was all out, always all the time. And, at times, unblockable.
"When the game came around, I always turned it on," Sims said. "I'd show up on Saturday. Yeah I might have been on cruise control sometimes in practice, just going with the flow. But I still practiced. I still made plays. I still did all my assignments correctly and when the game came I was ready. I know this a different level and you have to practice. Hey, everybody is looking for jobs."
Any cruise control now, in the NFL, and Zimmer says, "he'd get cut. We're going to make sure he's playing Wednesday and Thursday, too."
Sims certainly is playing like Saturday this weekend, although he knows "there will be harder practices as we get closer to the grind," he said. "This is a learning process more than anything."
Defensive line coach Jay Hayes has been going hard with the fundamentals, particularly the footwork. He's interested in the work that is about to become afoot when the veterans arrive.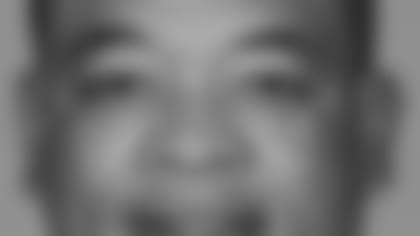 "Then he'll see our tempo. Then he'll see how our guys go about it," Hayes said. "And we'll see. When the lines are longer to take a rep, how will he react? Will he keep up the pace? Pat's a good player and he played well in a tough league. Now he'll have to get used to how things are done at this level."
It has been a basic start. Zimmer calls it working from the ground up, first with the feet, then hands, then body position.
A rookie camp practice is the equivalent of a college orientation: dull. But you have to have it.
Big linemen slow dancing with bags and coaches, stepping and moving to a fundamental beat while the skill guys play catch.
"He's got good size, decent strength. he needs to get stronger," Zimmer said of Sims. "He's got to overhaul his body a little bit. He's got some soft body, but he's a big guy and good athlete."
Sims is also committed to being as good as he is big.
"I've got to work on my technique. Work on my footwork. Work on hand placement," he said. "I've got a long way to go, but I know the only place I can go is up."
Sims has the size for that first-down run-stopper the Bengals have sought. And he certainly seems to already have an AFC North mentality.
"If it wasn't smasmouth football," he asked, "what kind of football would it be?"